Be sure to visit Sentosa Island whilst you are viisting Singapore.
Posted on
3 February 2014
|
Last updated on 28 June 2017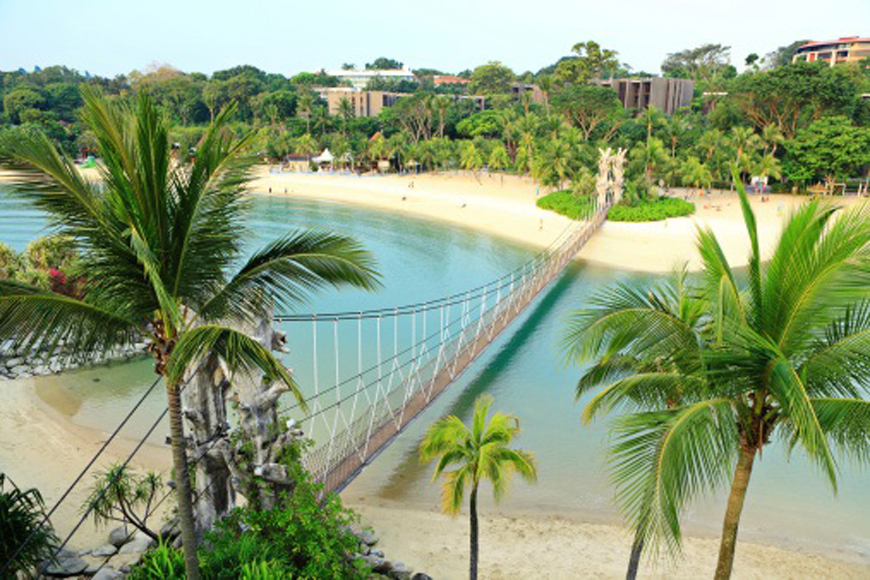 Located just 15 minutes from the city, Sentosa, Asia's Favourite Playground, is home to an exciting array of themed attractions, award-winning spa retreats, lush rainforests, golden sandy beaches, resort accommodations, world-renowned golf courses, a deep-water yachting marina and luxurious residences. Spread over 500 hectares, the vibrant island resort is ideal for both business and leisure.
In 2010, Sentosa welcomed Singapore's first integrated resort, Resorts World™ Sentosa, which operates South East Asia's first Universal Studios theme park.
Located on the tranquil eastern end of the island sits Sentosa Cove, Singapore's first and most exclusive marina residential community. This exclusive and unrivalled enclave offers tropical resort living, just minutes away from Singapore's city centre. With an already bustling residential community, Sentosa Cove will see over 2,000 homes nestled here by 2014. Together with romantic quayside restaurants, retail and specialty shops, Singapore's only truly oceanfront residences, Sentosa Cove is quickly becoming the world's most desirable address.
The Island is also proud to be home to Sentosa Golf Club and its two acclaimed golf courses, The Serapong and The Tanjong. These courses and the club set the backdrop for the Singapore Open for eight years running and is the host venue for the HSBC Women's Champions.
The island resort is managed by Sentosa Development Corporation, which works with various stakeholders in overseeing property investments, attractions development, operation of the various leisure offerings, and management of the residential precinct on the island. The Corporation also manages the Southern Islands, and owns Mount Faber Leisure Group, which runs Singapore's only cable car service.
Welcoming a growing number of local and international guests every year, Sentosa is Asia's leading leisure destination and an essential part of Singapore's goal to be a global destination to work, live and play.
Click here for more information >>