Independent Cafes are the thing these days not just in Singapore but all over. Check out EW's guide to the best cafes in the city.
Posted on
6 May 2015
|
Last updated on 28 June 2017
Independent Cafes are the thing these days not just in Singapore but all over the world. Caffeine lovers and foodies get to enjoy brewed artisan coffee and different kinds of drinks. With a wide range of menu items from their restaurant, there are also delicious favorites like waffles, ice cream, pasta and other bistro favorites.
Indie cafes are all the rage these days especially for the younger generation and the millenials. It is a great place to relax, spend hours alone or with friends and hang out after long working hours to end the day. 
Here are 10 Indie Cafes to Try in Singapore the next time you are in town. 
Sin Lee Foods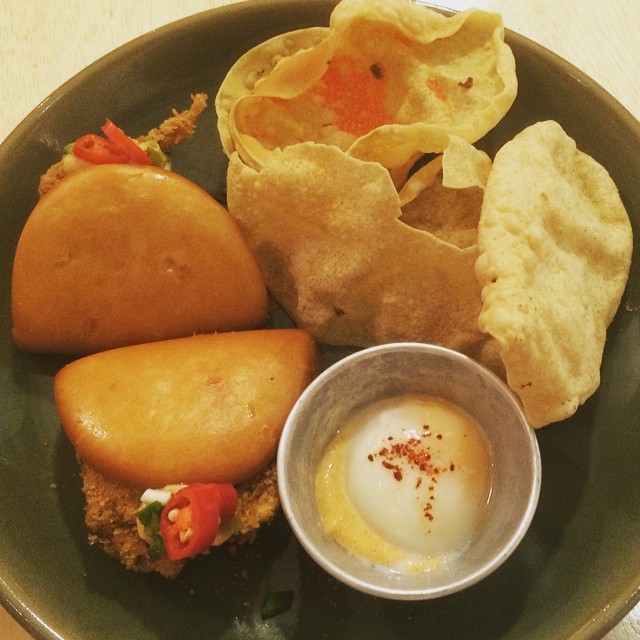 Photo Credit: Ken Poon

Like any other cafe, Sin Lee Foods also serve the typical brunch favorite-- chicken and waffles. No matter how good they are and how tempted you are to stick to old brunch favorites, try the famous Aburi Broccoli Salad
Address:
Blk 4 Jalan Bukit Ho Swee #01-164
Sin Lee Foods
Singapore 162004
Boufe Boutique Café 

Photo Credit: May L. for Instagram
 
Bouef has a perfectly lit restaurant cafe interior that makes all food photos in the cafe perfect. It is located in Phoenix Park, Tanglin area. Famous among cafe hoppers and caffeine lovers, it serves the usual brunch favorits such as eggs benedict, french toast and croqe madame. If you are feeling fancy, try the truffle house-baked baguette. Pastries and other dessert favorites are available for those who have popped in just for a coffee or dessert. The interior's serenity is perfect for catching up with friends or enjoying an alone time.
Address:
308 Tanglin Road
#01-01 Phoenix Park
Singapore 247974
Dutch Colony Coffee Co. (Frankel)

Photo Credit: SuLin Ang

Dutch Colony Coffee Co. is everything you are looking for in a cafe. It has a great ambience, highly conducive for spending hours in a cafe reading a book, writing, or just spending time with friends. The food is excellent and regular patrons recommend trying the Thai Milk Tea Loaf or a simple but delectable Butter Croissant. Not only are the food and drinks excellent but there is also free wifi and comfortable ample seating for those who like spending long hours in a coffee shop.
 
Address:
113 Frankel Avenue
Singapore 458230
Whisk & Paddle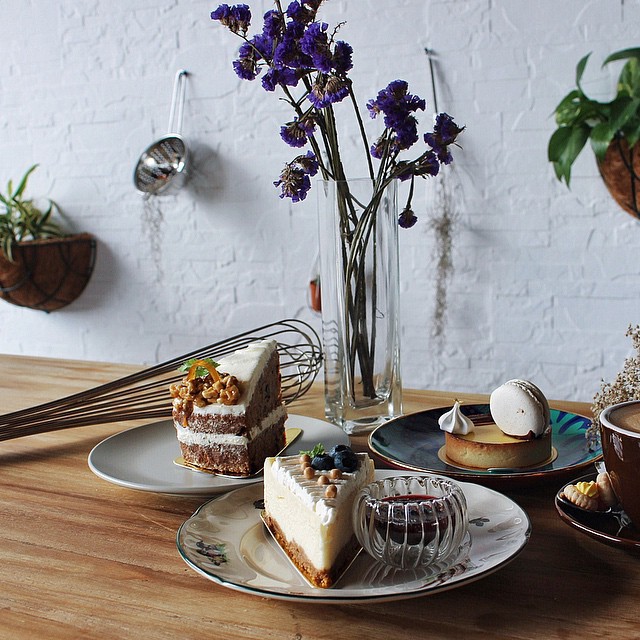 Photo Credit: Jacq Ong
 
Enjoy a delicious meal by the Punggol Waterway with delicious brunch, mains as well as hot and cold drinks. Bask in the tranquility of the relaxing ambience and enjoy good food with family and friends. The reservoir view of Whisk & Paddle is one of the main attractions of this cafe restaurant. Favorite items on the menu are the Berries Rose Tart or the famous Earl Grey Lavender Loaf. In the evening, the cafe transforms into a night out hang out among Singapore's crowd where patrons can wind down for hot drinks and desserts or for ice cold beer and bites, whichever they prefer.
 
Address:
10 Tebing Lane
#01-01
Singapore 828836
Artistry

Photo Credit: Nicholas Tan
 
Kampong Glam is a heritage district in Singapore, where this quiet corner cafe is situated. Artistry is an art gallery and cafe in a shophouse, giving it a cozy old Singapore feel. Best of all, they aim to provide a platform and gallery space for solo exhibitions, talks, performances and other events. They offer locally roasted Liberty Coffee as well as artisan dessert favorites. It is an art-oriented cafe that caters to art practitioners as well as patrons in order to develop their talents, network with those in the industry and art appreciators. 
Address:
17 Jalan Pinang
Singapore 199149
Sunday Folks
Photo Credit:  Instagram by Marc T
 
Enjoy your quiet time at a quiet corner in a Singaporean neighborhood. Find a moment to collect your thoughts, read a book or just get away from all of the hustle and bustle of city life for a while. Savour the selection of delicious desserts and drinks, fresh churned ice cream flavors, waffles and cakes. Artisan teasa nd coffees are brewed specially for you and original recipes are continuously developed in order to offer something fresh everytime. 
Address:
Blk 44 Jalan Merah Saga
#01-52
Singapore 278116
Pacamara Boutique Coffee Roasters Singapore

Photo Credit: Eleoration

For Kinfolk fans, Pacmara Boutique Coffees Roasters is the place to be. They not only offer great coffee but they also offer delicious bites such as Truffle Benedict, Red Velvet Pancakes and Salted Caramel Banana French Toast. Other favorite comfort food include oven-baked Mac & Cheese, a popular among patrons of the restaurant and cafe. Taking photos inside the cafe is just perfect because of the bright white, clean interiors and dark wood tabletops for a rustic feel. 
 
Address:
185 Upper Thomson Road
Singapore 574333
Ronin
Photo Credit: gninethree G93
If you appreciate good coffee and proper French toast, then Ronin is the place to head to for your fill. The people behind The Plain and The Bravery set up this excellent Cafe, dimly-lit and cozy, perfect for lazy days. Try the scrambled eggs on toast (best with portobello mushroom and bacon) and the Dirty Ronin sandwich, a bestseller. Another bestseller is the decadent brioche French toast topped with braised apple, drizzled with warm hazlenut butter and syrup. It's like a party in your mouth with all that flavor and texture bursting of flavors. For caffeine and other hot drinks, also try the Matcha Latte or try something cold if the weather is hot-- the famous Wicked.
Address:
17 Hong Kong Street
Singapore 059660
FATCAT Ice Cream Bar
Photo Credit: Gabriel Teo

FATCAT Ice Cream offers a delectable range of ice cream flavors made from scratch. The flavors come from extracted natural flavors using state-of-the-art modern techniques. Not only do they serve artisan ice cream, there also different variations of it-- on top of a waffle, on a warm bed of sliced bananas and many more! Hungry yet? 
Address:
Blk 416 Bedok North Avenue 2
#01-25
Singapore 460416
Montana Brew Bar
Photo Credit: Lirong Sun
 
For excellent food, brews, cold rinks and stellar service,  Montana Brew Bar is the place to check out. THe waffles are excellent too, one would have to find a hard time trying to fit everything else he'd want to try from the menu. Enjoy good food with friends and family or pick a corner table and enjoy the food and drinks with a book. 
Address:
1 Selegie Road 
#01-04 POMO 
Singapore 188306
---
Written by EW's Gail Monique Mallo