You will need records from previous schools, medical report & vaccination certificate - just some of the documents you might need.
Posted on
14 May 2014
|
Last updated on 29 June 2017
All schools have different registrations procedures and some even require you to register your child for various after school activities too but we have a list of the documents that you may need in order to register your child.
Most schools require records from previous schools and a medical report including a vaccination certificate. If this is your child's first school he/she may have to have an admissions test, although; some schools may require all students to pass an admissions test on registration.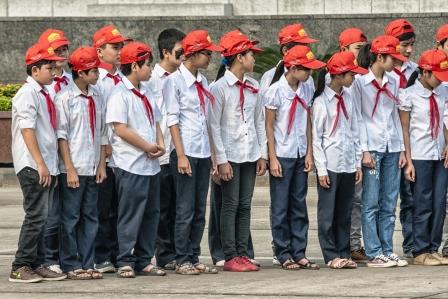 Here are some of the requirements for enrollment have to be met:
Completed application form

Copy of child's passport (the parent's passport will sometimes be required)

Copy of the child's birth certificate

Passport size photograph

School reports from the current school

Any specialist educational reports (where applicable)

Copy of child's immunisation record

Medical report

A copy of the study permit or application

A copy of one parent's work permit or permanent residence visa

Application fee
The application fee is around 3 000 000 dong and is nonrefundable. This application fee will be paid to each school that you apply to, regardless if they accept your child or not. Some international schools require the fees to be paid in advance. The fees are often not refundable and range between 300 000 000 dong and 500 000 000 dong. Most private schools will provide a bus service for the students at an additional cost.