Have you lived in Vietnam for a while? Here are some things you've probably grown to love and will miss when you leave.
Posted on
18 January 2017
|
Last updated on 29 August 2017
Vietnam is one of the best spots for expats in Southeast Asia. While every country has its quirks and cons, there are definitely many upsides to living here. If you come from a Western-type culture, there are a lot of things to get used to. But once you do, you'll realise you've started to love many of the differences and adjust to them just fine.
Here are some things you've probably grown to love and will miss when you leave this country.
1. Authentic Phở
After you've enjoyed a few Ba Ba Ba's, there's nothing better than the sight of a steaming bowl of phở. Square chopsticks become your best friends. Add some giá (bean sprouts) and plum sauce with a steady flow of trà đá (iced tea) and you're set.
2. A tan and windblown hair
If you've been on a motorbike, and let's face it you must have if you've been living here, you would know this. Driving to work immerses you into the world around you. Everything in Vietnam is made for the street, from shop stands to food stalls, and it's a wonderful thing.

Photo: IG Lostleblanc

3. The cà phê and sinh tố culture
Taking a break at two in the afternoon on a weekday to enjoy some cà phê sữa đá (iced milk coffee) or a sinh tố (smoothie) was a must. You'll probably dream of the days when you could get a fresh fruit smoothie for a dollar. And coffee back home has zero effect on you, because really, everyone knows Vietnamese coffee is the original Red Bull.
4. The extremely cheap food…
When $4 can buy you three bowls of Bún Bò Huế, but you can barely get a snack for that much back home.
SEE ALSO: Why Vietnam is great
5. The markets
You probably still remember your first Vietnamese marketplace. Feeling a little out of place and so very fascinated as you walked past middle-aged woman picking their herbs and meats. The fascination fades away with time and excitement takes over. You start taking pleasure in the challenge of bartering.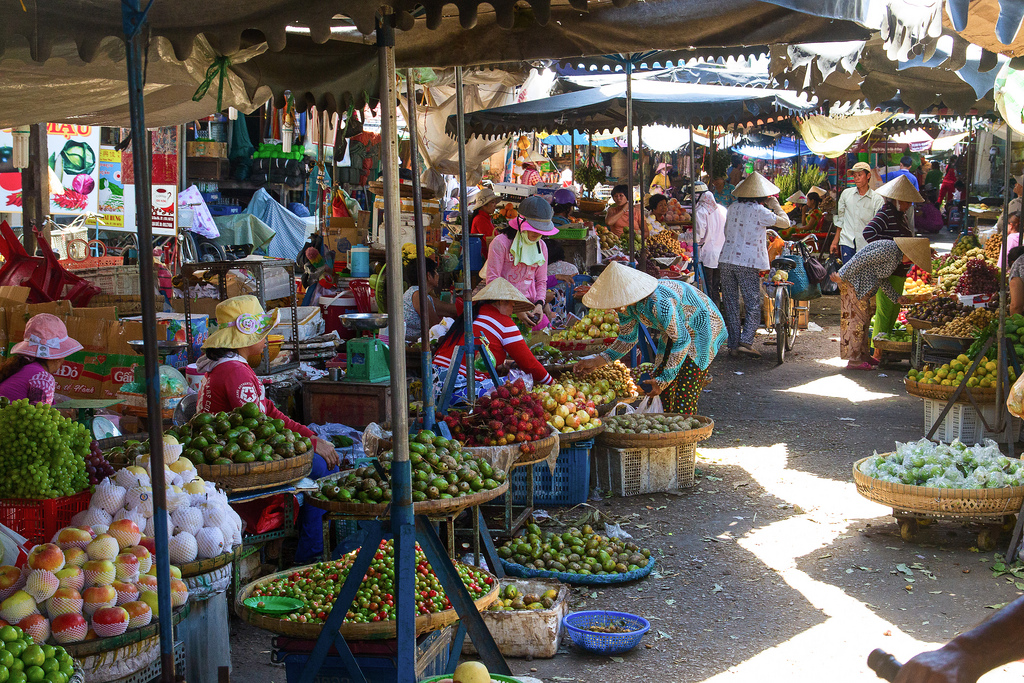 Photo: crossingtravel.com

6.  A whole new outlook on vegetarian food
The thought of tofurkey isn't exactly the most appetizing. However, turning to ăn chay (vegetarian) food in Vietnam is a completely different experience. If you've tried pumpkin cà ri (curry) or seasoned tofu that you could never tell is actually tofu, you'll never be able to enjoy regular vegetarian food as much again.
SEE ALSO: Eat like a local
7.  Karaoke fun
Karaoke is pretty much a movement in Vietnam and people regard it as a very cool and fun thing to do. You could rock out and sing your lungs out and it won't be a total embarrassment!
8. The resourcefulness of the people
Their hospitality is hard to match and they will always find a way to help. It doesn't matter if that way is sensible, but it'll get done. It's not everywhere that you could find someone to help you get your motorbike across a lake using a canoe!

Photo: exploreindochina.com

9.  High ceilings at home
Tall doors, high ceilings, rooftops, spiral staircases and balcony after balcony are components of almost any house you would get there as an expat.
10. Seeing "exercisers" in the park
Crowded parks with exercise equipment are always so full of people. Although, when we say equipment, you know we really mean metal replications of would-be weight machines that have no resistance whatsoever. You can't say you won't miss the amusing sight of that…