We have a list of all the hospitals in Vietnam, in case of emergency or simply for a handy reference for expats and tourists.
Posted on
8 June 2014
|
Last updated on 29 June 2017
There is not a shortage of hospitals in Vietnam but saying that there are only a limited few that cater for the expat community. A lot of the government run hospitals have doctors and nurses who only speak only in Vietnamese but are a lot cheaper than the hospitals that are multi-lingual, so if you do require a cheaper hospital it may be worth taking a translator with you to help with communication.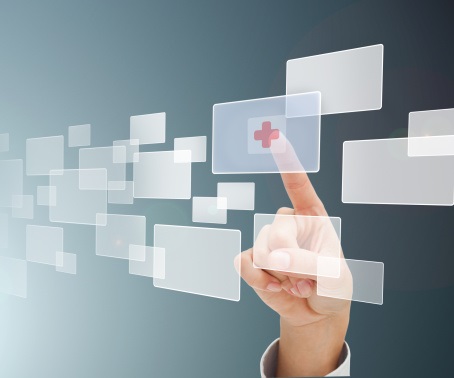 We have listed a mixture of the larger hospitals that cater for the expat community providing multi-lingual doctors:
---
Hospitals in Hanoi
---
Bach Mai Hospital (largest in Hanoi)
The facility has a department for foreigners with English speaking staff able to treat serious cases.
Address: 78 Giai Phong Road – Hanoi – Vietnam
Tel: (084 – 4) 38686390 or (084 – 4) 36291818;
Fax: (084-4) 38687524
Email: [email protected]
Website: www.bachmai.gov.vn
L'Hôpital Français De Hanoï
The Hôpital Français de Hanoï (English: French Hospital of Hanoi), known in Vietnam under the name Bệnh viện Việt Pháp, formerly the Vietnam International Hospital, it is a privatised hospital in Hanoi and was sold to a French company in September 2000. Its staff include French and Vietnamese doctors.
Address: No 1 Phuong Mai, Dong Da, Ha Noi
Tel: (84-4) 3577 1100
Fax: (84-4) 3576 4443
Emergency: (84-4) 3574 1111
Website: www.en.hfh.com.vn
Hanoi International American Hospital (American Hospital in Vietnam)
A modern hospital built in 2007 and the management group of the facility is run by the Healthcare Corporation of America.
Address: 20 Doc Ngu Street, Ba Dinh District, Hanoi, Vietnam
Tel: (011) 849-1611-1166 or (011) 844-761-4222
Fax: (011) 844-761-4223
Email: [email protected]
Website: www.benhvienquoctehoaky.vn
Vinmec International Hospital, the first hotel-hospital modelled one in Hanoi
VINMEC emerges as the first international general hospital in Vietnam modelled on the international-standard Hospital Facilities.
Address: 458 Minh Khai, Hai Ba Trung Dist., Ha Noi
Tel: 84-4-3974 3556
Fax: 84-4-3974 3557
Email: [email protected]
Website: www.vinmec.com
International SOS
"International SOS has been operating in Vietnam since 1989. Whether you are living in, visiting, or traveling through Vietnam, our clinic doors are open 24 hours a day, 365 days per year. Our medical team is comprised of expatriate and national doctors, specialists, nurses, dentists and medical consultants, and we have a network of doctors and hospitals in 38 provinces throughout Vietnam. Our staff are multilingual, and languages spoken include Chinese, Dutch, English, French, German, Japanese, Korean, Malay, Portuguese, Russian, Spanish, Ukrainian, and Vietnamese."
Hanoi Clinic Details
Address: 51 Xuan Dieu, Tay Ho, Hanoi, S.R. Vietnam  Vietnam
Tel: +84 4 3934 0666
Fax: +84 4 3934 0556
Website: www.internationalsos.com/en/about-our-clinics_vietnam_3534.htm
Open 24 Hours
Ho Chi Minh City Clinic Details
Address: 167A Nam Ky Khoi Nghia St, D3, Ho Chi Minh City, S.R. Vietnam
Tel: +84 8 3829 8520
Fax: +84 83 829 8551
Website: www.internationalsos.com/en/about-our-clinics_vietnam_3536.htm
Open 24 Hours
---
Hospitals in Central Vietnam
---
Huế Central Hospital (HCH)
Huế Central Hospital (HCH), established in 1894 and was the first Western hospital in Vietnam.
Addres: 116 Le Loi street - Hue city, Vietnam.
Tel: (+84) 054 822325
Fax: (+84)054 823324
Email: [email protected]
Website: www.bvtwhue.com.vn
Hoan My Da Nang Hospital – Private Hospital
Hoan My Medical Corporation in Vietnam is a leading private healthcare with a network of 5 hospitals and 1 clinic across central and south Vietnam: Danang Hoan My Hospital (Da Nang), Dalat Hoan My Hospital (Da Lat), Saigon Hoan My Hospital (Ho Chi Minh City), Cuu Long Hoan My Hospital (Can Tho) and Minh Hai Hoan My Hospital (Ca Mau).
'Their mission is to provide quality healthcare services at an affordable price.'
Address : 161 Nguyen Van Linh Str, Thanh Khe Dist, Da Nang City
Tel: (84.511) 3650 676 
Fax: (84.511) 3650272
Email: [email protected]
Website: www.hoanmy.com
Family Medical Practise – Private Clinic
The Family Medical Practice are committed to being Vietnam's leading international primary healthcare provider and pride themselves on the high standard of patient care and their friendly atmosphere.
Their clinics are strategically located across Vietnam: Hanoi in the North, Da Nang in the Center and Ho Chi Minh City (Saigon) in the South. They provide international standard medical services in a safe, professional, and welcoming environment.
Address: 50-52 Nguyen Van Linh Street, Hai Chau District, Danang, Vietnam
Tel: +84 511 3582 699
Fax: +84 511 3583 049
24hrs: +84 913 917 303
Email: [email protected]
---
Hospitals in Ho Chi Minh City
---
Columbia Asia International Hospital – Private Hospital
Columbia Asia is a chain of hospitals in Asia, with 24 medical facilities across India, Malaysia, Vietnam and Indonesia housing three facilities in Vietnam:
Gia Dinh
Address: 01 No Trang Long, Binh Thanh Dist, Ho Chi Minh City, Vietnam
Tel: (848)3803 0678
Email: [email protected]
Binh Duong
Address: Lot 178, Hoa Lan, Thuan Giao, Thuan An, Binh Duong, Vietnam
Tel: +84 650 381 9933
Email: [email protected]
Saigon
Address: 08 Alexandre de Rhodes, Dist.1, Ho Chi Minh City, Vietnam.
Tel: (848)3823 8888
Email: [email protected]
Company Website: www.columbiaasia.com
FV Hospital
Highly skilled and ethical professionals who blend the best of Vietnamese and French medical cultures.
Address: 6 Nguyen Luong Bang St, Saigon South, Dist 7, HCMC, Vietnam.
Tel: (08) 54 11 33 33
Fax: (08) 54 11 33 34
Email: [email protected]
Website: www.fvhospital.com
---