Passing your driving test in Vietnam is far from easy, if you must take your test here then here is our guide including costs.
Posted on
10 May 2014
|
Last updated on 28 June 2017
Obtaining a new driving license in Vietnam is anything but a quick and simple procedure so we would advise taking your test in another country and converting the license after the time specified. Click here to find out how to exchange your foreign license. But if travelling to another country for a period of time to take your test isn't feasible here is how to pass your test in Vietnam:
Expats who are aged 18 years of age and over may apply for a Vietnamese driving licence as long as they hold a valid passport and a resident card or visa with no less than three, or in some places, no less than six month's validity.
To apply for a new driving licence in Vietnam you will have to pass both a theory and a practical driving test.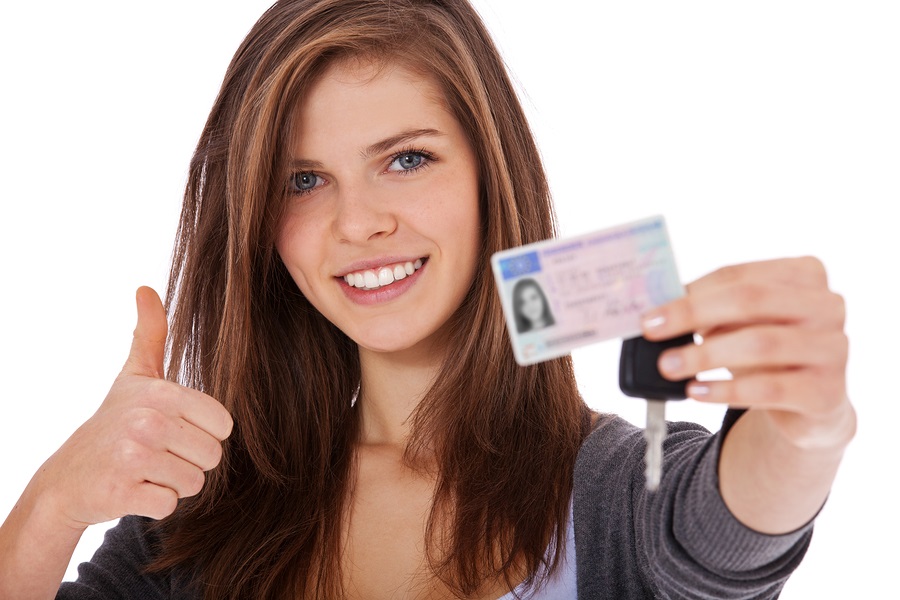 How to apply
Expats in Hanoi may pick up an application form for a driving licence from the Department of Transportation and Public Works:
Department of Transportation (Traffic) and Public Works
Address: 16 Cao Ba Quat Street, Ba Dinh District, Hanoi
Tel: (04) 39422715
or
Address: 2 Phung Hung, Ha Dong District, Hanoi
Tel: (04) 433824404
In Ho Chi Minh City, applications can be obtained from the Office of Transportation:
Office of Transportation
Address: 63 Ly Tu Trong Street in District 1, Ho Chi Minh City
Tel: (08) 38223760
In other areas of Vietnam, the local city or provincial police can provide further information on how to find the transportation office in their area that provide driving licence applications. However, since some documents will need to be verified through the expats embassy or consulate, most expats will need to go to either Hanoi or Ho Chi Minh City to apply for a new driving licence.

Translation and Verification
Once you have completed your form – DO NOT SIGN IT! It is very important that your signature is witnessed and verified by your Embassy or consulate. Hanoi would be the best city to find your embassy but Ho Chi Minh City also have a fair few consulates from most countries. To find a list of embassies & consulates click here>> (link to EW embassies page).
There is a fee for the application to be validated and notarised and these costs vary from embassy and consulate but be warned some costs may exceed VND 500,000.
Documents Required:
Passport

Vietnam visa or residency permit with no less than three month's validity.

Six or more current colour passport photos. (Check to verify the size and number of photos at the local department of transportation as they differ greatly from place to place.)

Medical & Eye Test - You will need to undertake a simple medical and eye test, which can be done either at the test centre or at most Vietnamese hospitals before visiting the test centre. Note that there is a charge of VND 160,000 for the medical exam.
Once you have your application signed (and notarised by your embassy) you must return to the office where you obtained your application, you must also take with you:
The completed application, officially certified and notarised by the foreigner's embassy or consulate.

Two or more officially certified and notarised copies of the applicant's passport.

At some locations, or under certain circumstances, an officially authorised translation and legalization of the applicant's passport into the Vietnamese language may be requested and must be done by a translation service recognised by Vietnamese authorities.

At least three colour passport photos; (Check to verify the size and number of photos at the local department of transportation as they differ greatly from place to place.)

Your current original passport.

You may be asked to take a written letter of introduction (in Vietnamese) from your employer, school or other respected authority also known as an NOC (No Objection Certificate). The letter will explain who you are and why you need to hold a driving license in Vietnam.

A valid health certificate.
Driving Schools & Instructors

Tien Bo Driving School
111 Tan Son Nhi St., Tan Son Nhi Ward, Tan Phu Dist., Ho Chi Minh City
Tel: (08) 38496090 / (08) 38497318
Website: www.laixetienbo.com.vn
Cuu Long Driving School
218 Nguyen Trong Tuyen St., Ward 8, Phu Nhuan Dist., Ho Chi Minh City
Tel: (08) 38444451 / (08) 38444868
Website: www.cuulongds.com
Nguyen Huu Canh Driving School
58 Huynh Tan Phat St., Binh Thuan Ward., Dist. 7, Ho Chi Minh City
Tel: (08) 38730194 / (08) 38733624
Training Center Saigon Bus
66 Pho Quang St., Ward 2, Tan Binh Dist., Ho Chi Minh City
Tel: (08) 39976521
Website: www.daylaixe.saigonbus.com.vn
Saigon Driving School
232/29 Cong Hoa St., Ward 12, Tan Binh Dist., Ho Chi Minh City
Tel: (08) 38452133
Saigon tourist Transport Corp
25 Pasteur St., Nguyen Thai Binh Ward, Dist. 1, Ho Chi Minh City
Tel: (08) 39141889 / (08) 39141966 / (08) 39141751
Website: www.saigontourist-stt.net/labor/index.php?&lag=en
Training Center Dist. 2
431 Nguyen Thi Dinh St., Ward Cat Lai, Dist. 2, Ho Chi Minh City
Tel: (08) 37420937 / (08) 37420791 / (08) 37400804
The Gioi Driving School
756 Lac Long Quan St., Ward 8, Tan Binh Dist., Ho Chi Minh City
Tel: (08) 38638698
Bach Viet Driving Center
53 Nguyen Duc Thuan St., Ward 13, Tan Binh Dist., Ho Chi Minh City
Tel: (08) 62525678 / (08) 37246348
Website: www.daynghebachviet.edu.vn/index.aspx
Hoang Gia Driving School
37-39 Nguyen Thien Thuat St., Ward 2, Dist. 3, Ho Chi Minh City
Website: www.trungtamhoanggia.com

The Tests
Theory Test
Like most driving tests you must undertake a theory test but be warned this theory test is not short and sweet, it is anything but, a theory test for an automobile consists of 450 questions!! Not only does it include 450 questions it is also advised that you take a three month training programme in order to pass the test that costs VND 400,000. If you want a driver's license for a motorcycle the theory test is slightly more manageable with only 150 questions. The theory test is available in English but note that English testing is not done regularly. It is advised that you contact the local driving licence department and they can advise you when and where the next English test is scheduled.
Practical Test
The second part of the test is the practical part, these tests are given at various testing centres located throughout Vietnam. In order to take the test you must go to the test centre, present your passport and valid Vietnam visa, then take the theory test, followed by the driving test. The cost of the practical test is VND 70,000 and note that the he exact amount is required as the test centres will not give change.
The actual processing time for the licence may take anywhere from five days to three months!!
Total Cost of Tests
Once all documentation is in place and you have passed both the theory and practical driving tests, another fee of VND 70,000 will need to be paid to the office handling the licence.
All in all costs may vary from place to place but in total the new license shouldn't cost you more than VND 1 million.

Types of Driving Licence
The Ministry of Justice has complete information about the different classes of driving licences available as recorded in the National Assembly Law on Road Traffic, Number 23/2008/QH12.
Click here for an English language translation>> the relevant information can be found in Chapter V, Article 59, Section 2 (clauses a through c) and Section 4 (clause b).
---