8 Throwback Hair Accessories That Are About To Return
Listen up if you're a '90s kid, butterfly clips are making a comeback!
Posted on
27 February 2018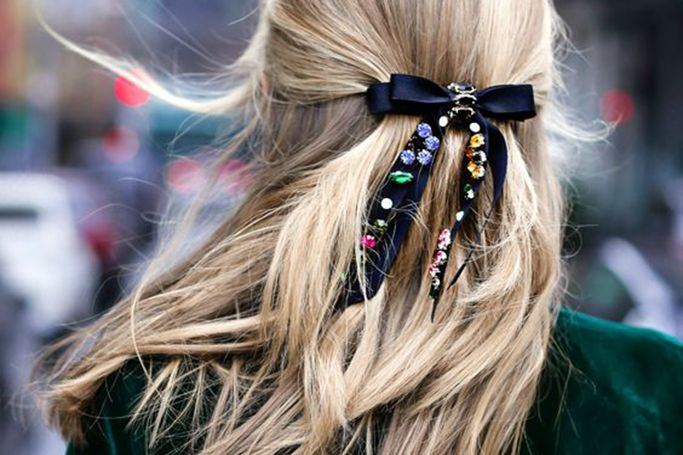 All image credits: Pinterest
Thanks to Alexander Wang's '80s banana hair clip and Tom Ford's headbands, a whole range of throwback hair accessories are coming our way for spring 2018 and we can't wait…
We didn't realise we were nostalgic for our childhood hair accessories until the New Week Fashion Week Fall 2018 made us rediscover the claw clip we binned a decade ago and the scrunchies we hid in a cupboard for far too long. As fashion month has continued, more beauty looks have brought us back to our roots which are now decorated with butterfly clips we forgot existed!
From our high school headbands (embellished with our names in glitter, of course), to girly hair ribbons, our childhood favourites are making a beauty comeback that we don't want to ignore. As we're looking for ways to style throwback hair accessories and bring 1998 to 2018!
If you thought you'd left these beauty trends in the eighties, nineties and even noughties, think again, as here are the 8 throwback hair accessories making a comeback in 2018…
#1 Scrunchies
Bunches tied with pink scrunchies was our go to look for school, as we can't wait to tie our hair back with velvet, denim and even animal print scrunchies!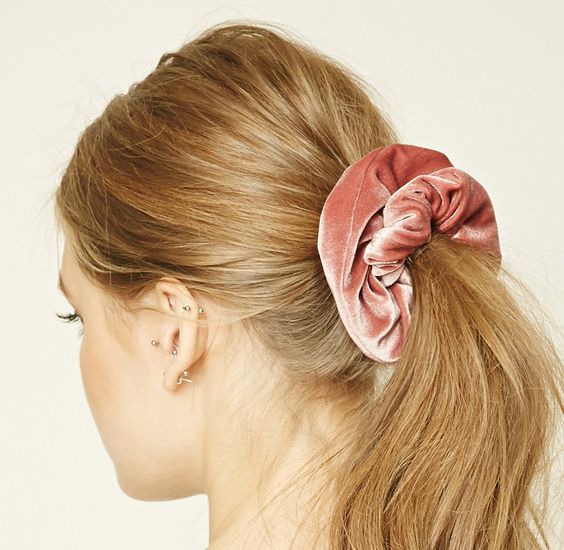 #2 Claw Clip
The claw/banana clip was back for Alexander Wang AW18 with a new take on the power dressing and office chic! They're handy, versatile and were popular in the '90s so we're excited about this trend.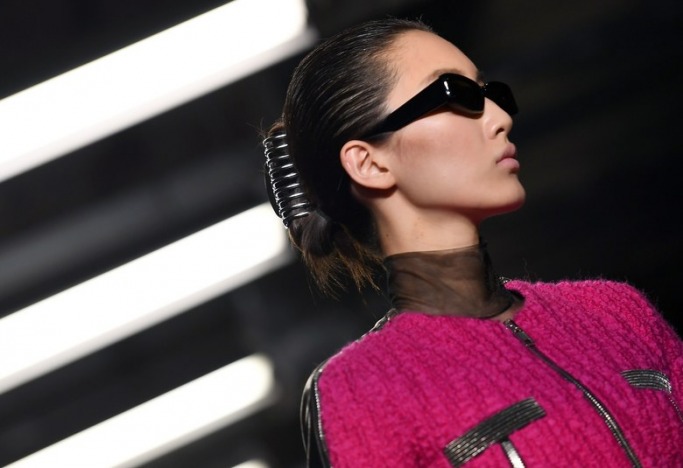 Getty Images
#3 Butterfly clips
These remind us of primary school and Lizzie McGuire, but can we really get away with butterfly clips in our twenties?! We think so as we can't wait to clip and twirl our hair with these adorable retro accessories.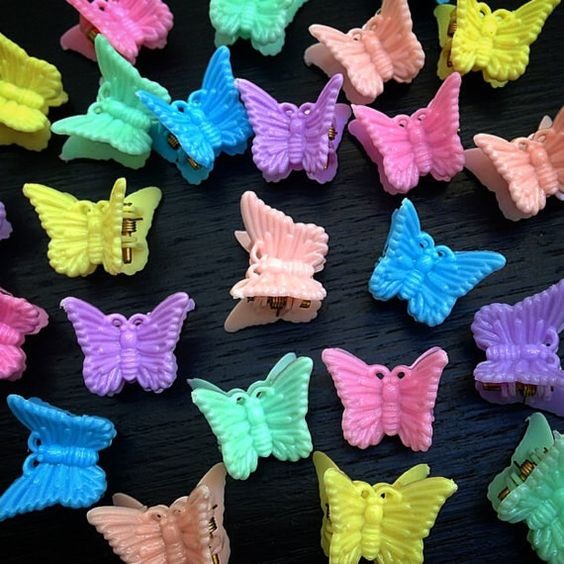 #4 Head Band
From the high school Blair Waldorf headband to the eighties sports headband, we're embracing this throwback trend all round. Tom Ford has a new take on the headband as this black leather band hit the NY runway.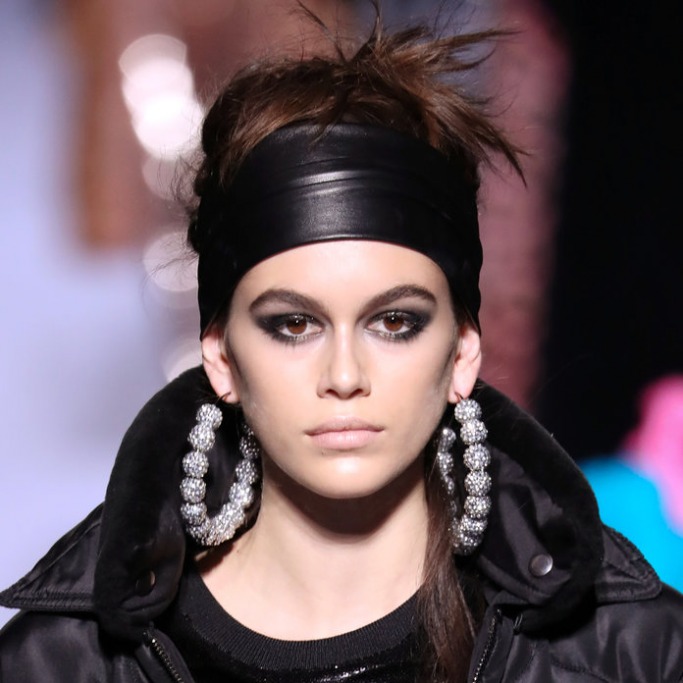 #5 Ribbons
You don't have to go girly with a hair ribbon as there are plenty of ways to work this trend, as we love how this twisted bun is styled with a chic monochrome ribbon.
#6 Stretch Hair Comb
Slick, scraped back hair was the in thing for Prabal Gurung's NYFW show, as Bella Hadid rocked the stretch comb. These things were great for growing out your bangs!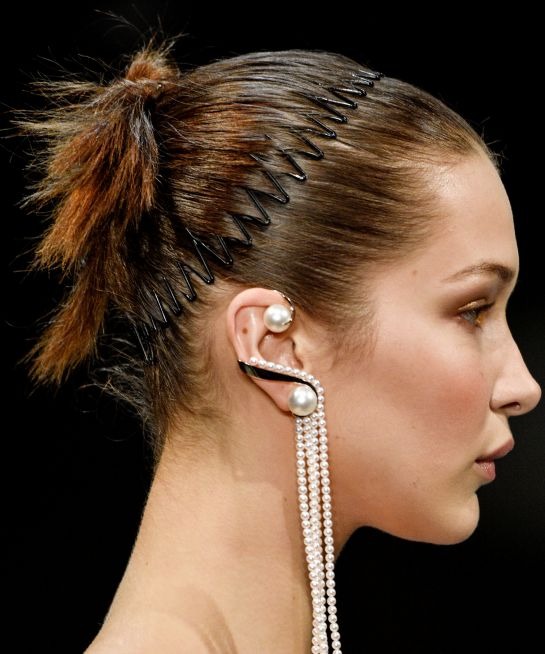 #7 Cute Clips
From metal clips and plastic grips, you can't get more nostalgic than a sweet slide as demonstrated by Chloë Grace Moretz.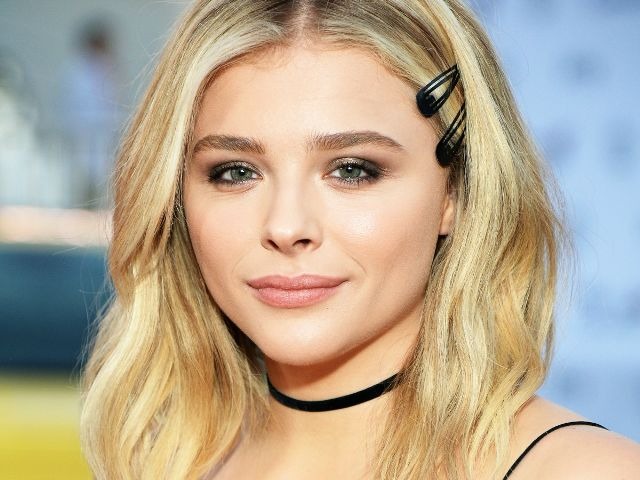 Getty images
#8 Hair Wrap
Remember the holiday hair braid you used to get?! Yes that's right the hair wraps are no longer exclusive to summer trips as you might be trying one this spring, as braiding your hair in different plaits is also in.