Check Out The World's Most Expensive Lip Art Ever
It took 80 diamonds and cost $26,500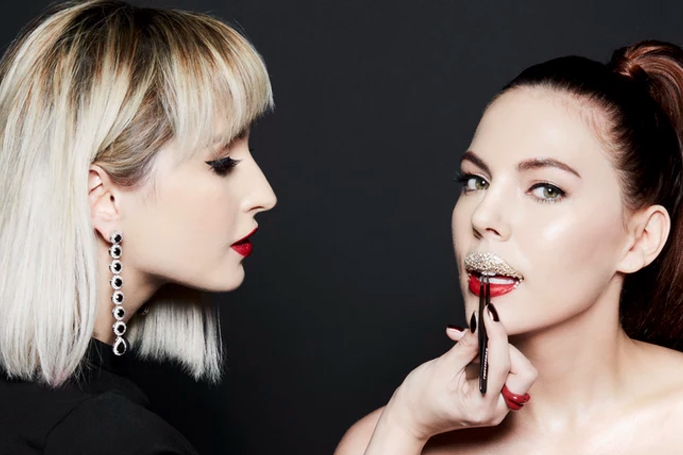 image credit: Davis Factor/Vlada Haggerty/Instagram
Before March 22, 2017, makeup artist Vlada Haggerty was known as the artist that Kylie Jenner copied in her Kylie Cosmetics campaign.
However, today she is known as the makeup artist who has created the world's most expensive lip art. Costing a whopping $26,500, the lip art was littered with gold leaf and 80 individual diamonds provided by jewellery designer Zoe Chicco, totalling 6.5 carats. It now holds the Guinness World Record for Most Expensive Lip Art.
Vlada created the lip art for the launch of Smashbox's Be Legendary Liquid Metal lipsticks. Check out closeups of the awesome lip art below.