The Best Beauty Deals For Semi-Permanent Makeup In Dubai
From microblading to lip tattoos, transform your look with these beauty treatments

Ever since Cara Delevingne brought back bold brows and Kylie Jenner plumped-up her lips, there have been endless makeup products to faux the fullness of brows and lips, but there's another way to enhance your look without the day to day hassle of touch-ups.
The semi-permanent makeup trend began a few years ago, with procedures like mircoblading and cosmetic tattoos becoming increasingly popular in Dubai beauty salons. But, if you want a long-lasting look, then you have to pay the price –as semi-permanent makeup is often expensive and can be painful.
How to make microbalding more affordable?
If you want to achieve a glamorous look that lasts, we have sourced the best beauty offers in Dubai for microblading and other semi-permanent makeup procedures.
From brows to lips, these beauty treatments will transform your appearance and create the look you desire, at a reasonable cost –so you can spend more on makeup or pamper yourself at the spa!
Microblading Lip Contour
Mircobladed lip contours last longer than lip fillers. The procedure is designed to define lips, not to create volume or puffiness. It helps to give the appearance of full lips and is a gentler alternative to lip fillers or lip tattoos –it's all about the illusion!
It can last up to six months, which means you won't have to reapply lip liner for a long time. The treatment also creates natural looking lips, and uses a pigment that will compliment your skin tone.
Beauty Offer: Semi-permanent make-up on lip
Price: AED 599
Voucher: Click here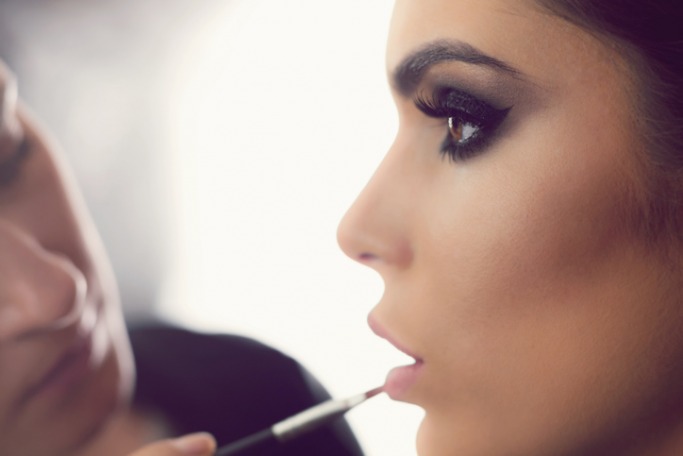 Microblading Eyebrows or Eyeliner
Microblading is a semi-permanent makeup procedure that uses a fine blade to deposit pigment into the skin. It uses numbing cream so that you'll only feel a slight scratching sensation. Microblading is used to create perfectly shaped eyebrows that will last up to a year.
This treatment is great for defining and filling existing brow areas or reconstructing entirely new brows with natural looking hair-strokes.
Beauty Offer: Semi-permanent make-up on eyebrows or eyeliner
Price: AED 499
Voucher: Click here