This Girl Has Not Cut Her Nails Since THREE Years
But how does she text?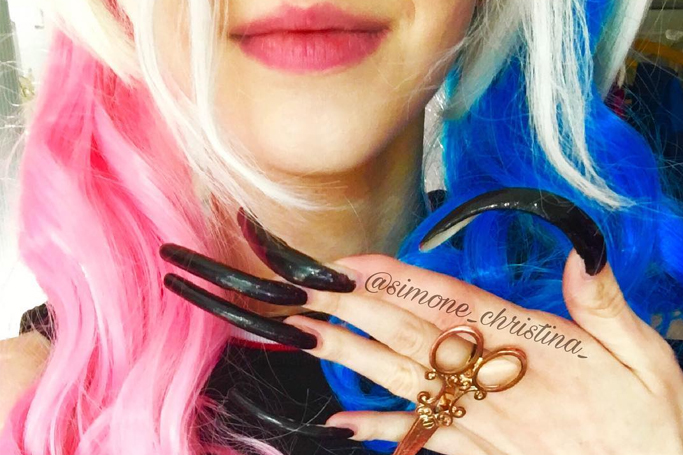 image credit: Simone Christina
While most women wouldn't dare miss their monthly manicures, Simone Christina, a 16-year-old from Nuremberg, Germany has not cut her nails since three years (the last time she cut her nails was in August 2014).
Why is she doing this?
In an interview with The Sun the teenager said that one day in 2014 she watched an online tutorial on how to paint nails and was enamoured by the long nails she saw in the video.
"I guess you could say my addiction began that day, and I've been scared of nail clippers ever since. It wasn't my intention to grow them so long, but as they grew, so did the amount of compliments and they became more and more a part of me. During my first year, I always thought to myself, 'I'm gonna cut them tomorrow,' but I never did." she continued.
The price she pays for having crazy long nails? She cannot hold a pen properly, she types with her knuckles, she has given up playing volleyball and basketball and she spends ages simply buttoning up a shirt.
It takes Simone a whopping three hours to paint her nails. In order to keep her nails strong, she uses two coats of nail hardener and cuticle oil every time she paints them. Needless to say, she has also racked up quite a following on Instagram.
Check out pics below.