Is Kylie Jenner Scamming Her Customers By Repackaging Old Lip Kits For A Higher Price?
Not cool, Kylie
Posted on
9 February 2017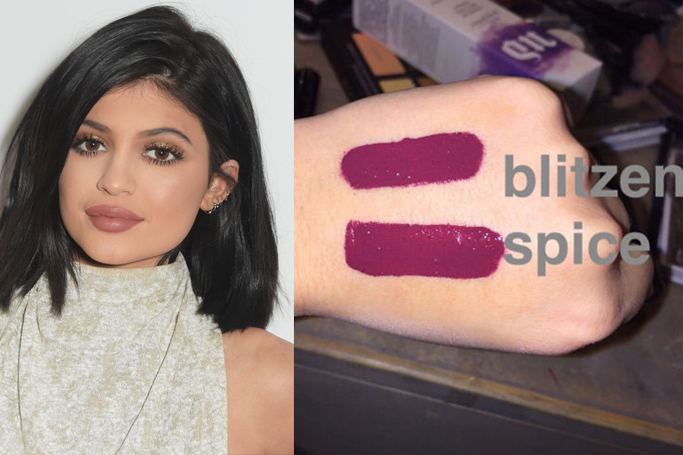 image credit: Pinterest/Twitter (@b_othered)
Every time Kylie Jenner launches a new product, it sends shockwaves on social media. Her products are known to sell out in a matter of seconds and fans are truly crazy about all things Kylie Cosmetics.
When Kylie launched her limited-edition 2016 Kylie Cosmetics Holiday Collection, everyone was excited because all the products launched would contain 'real diamond powder'. #NoKidding
One particular product has come under scrutiny for all the wrong reasons. We are talking about lip shade Blitzen which, as many people have pointed out on Twitter, looks identical to an existing lip-shade in the original Kylie Lip Kit collection called Spice.
Let's take a closer look.
The one on the right is Spice, and the one on the left is Blitzen - both are deep raspberry-plum shades.

image credit: @kyliecosmetics/Instagram
While the shades being identical is not as much of a problem as is the steep difference in price.
Blitzen can only be bought in a limited edition kit of mini liquid lipsticks that retail for $45, whereas Spice retails for $29. No wonder the fans are so angry!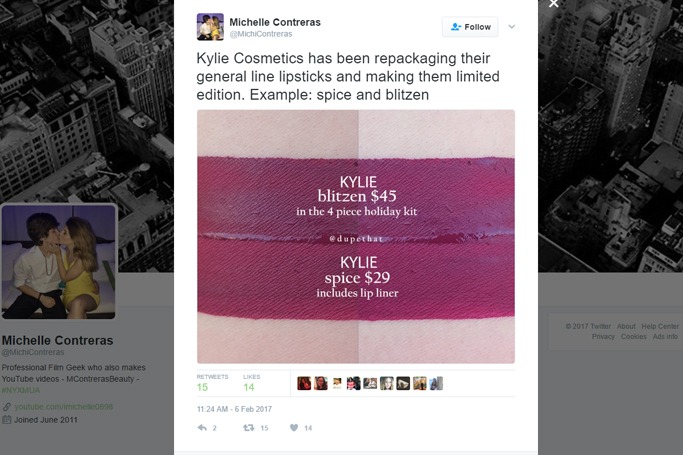 Check out other reactions from the Twitterati below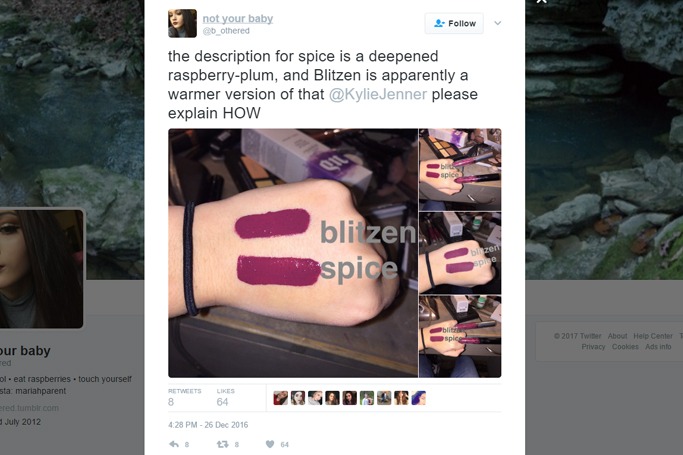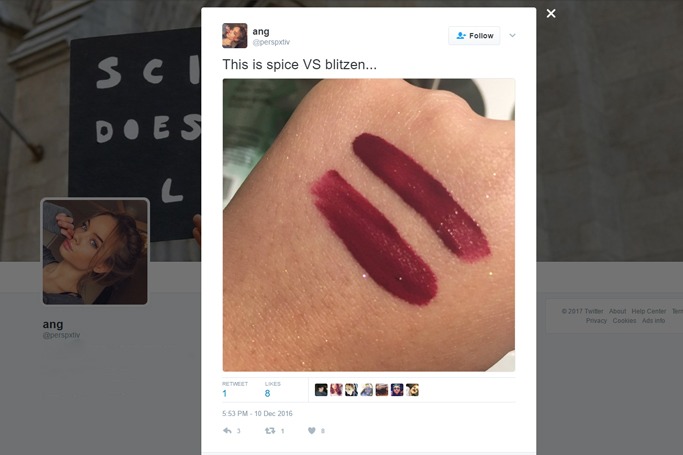 Kylie is yet to comment on the matter.