These are Rihanna's Most Memorable Hairstyles
Whether it's a sharp bob, pixie crop or red hair, the singer and businesswoman can pull off basically anything.
Posted on
11 December 2019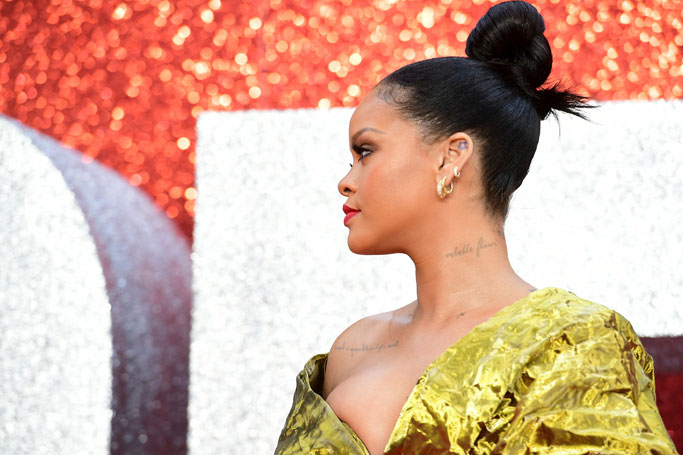 We already know Rihanna is a beauty icon: after all, her make-up line Fenty Beauty successfully disrupted the entire industry.
But while we pore over her make-up looks, we shouldn't forget what a hair icon she is. The 31-year-old has been in the spotlight since she was a teenager, and she's switched up her hairstyle seemingly a million times over – suiting every new do like the true chameleon she is.
Here are some of Rihanna's most memorable looks…
The asymmetrical bob
Rihanna became a worldwide superstar with the release of Umbrella in 2007, shooting to fame with a very distinctive look: an edgy black bob with an asymmetrical sharp cut. It's quite an extreme hairstyle, but one she pulled off with ease.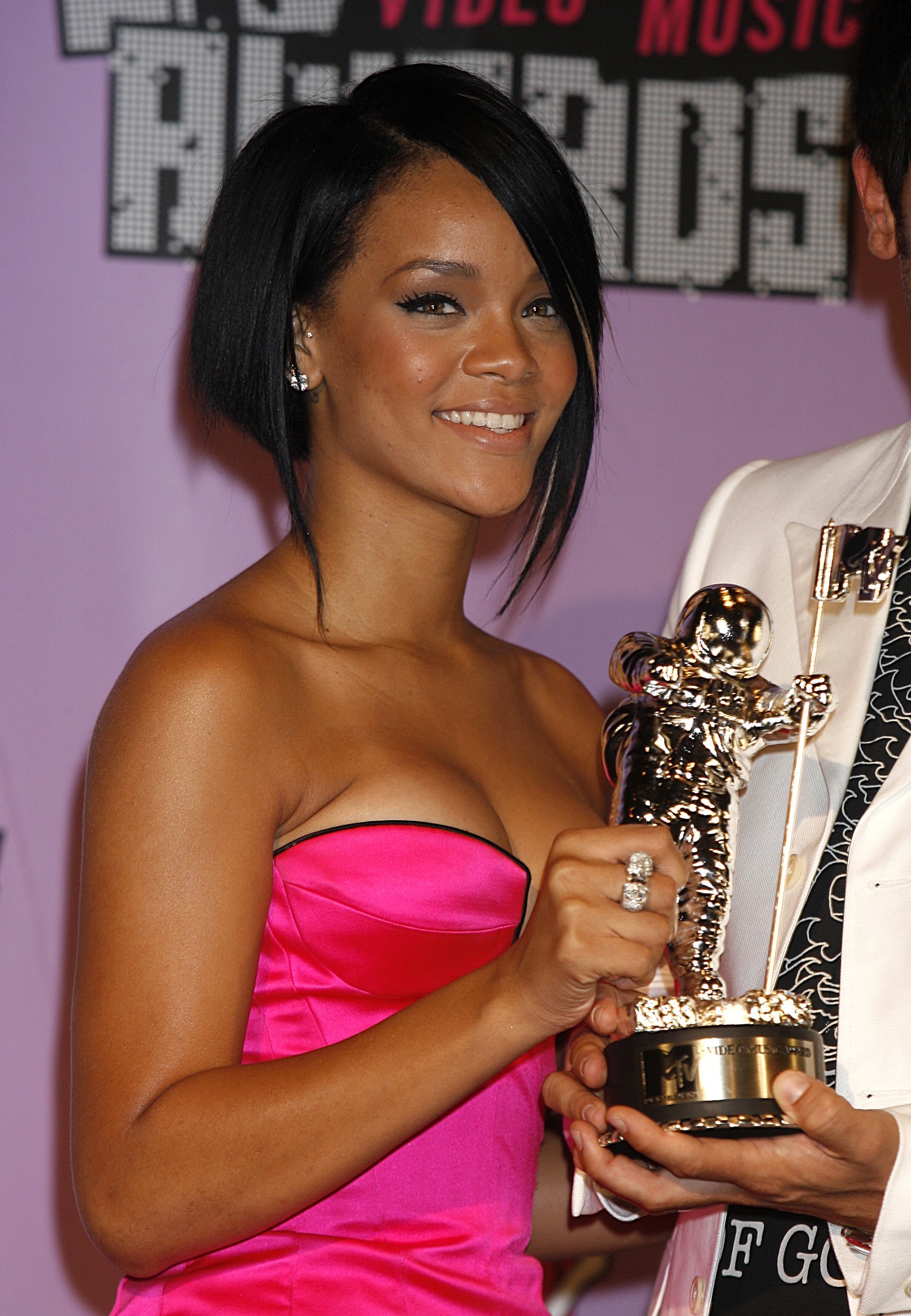 Fire engine red hair
The Bajan singer celebrated the beginning of the 2010s by dying her hair – and the engine red hue made Rihanna stand out. We're about to start a new decade, so we can't help but wonder if this means she's planning another big hair change.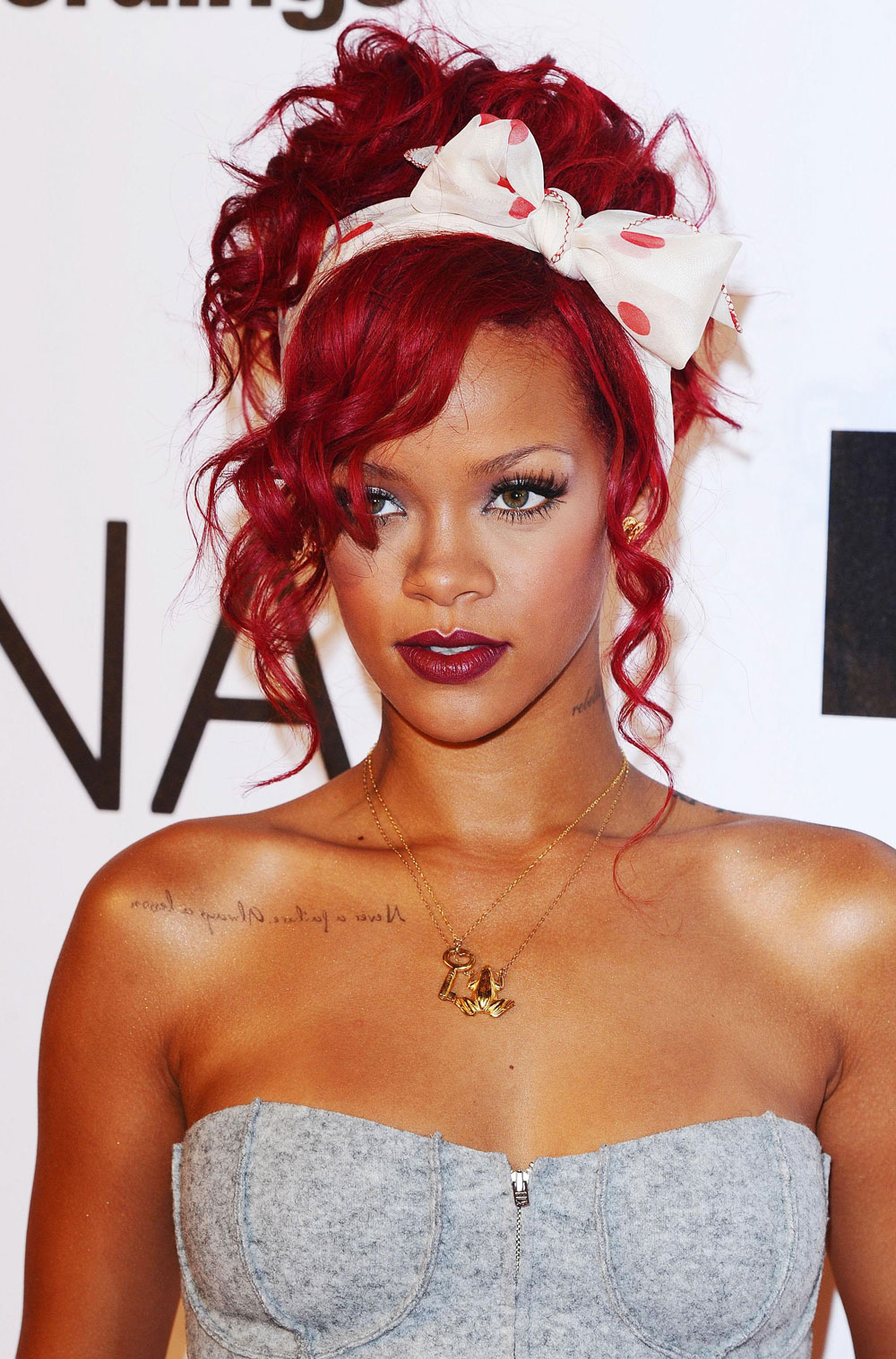 Bleached blonde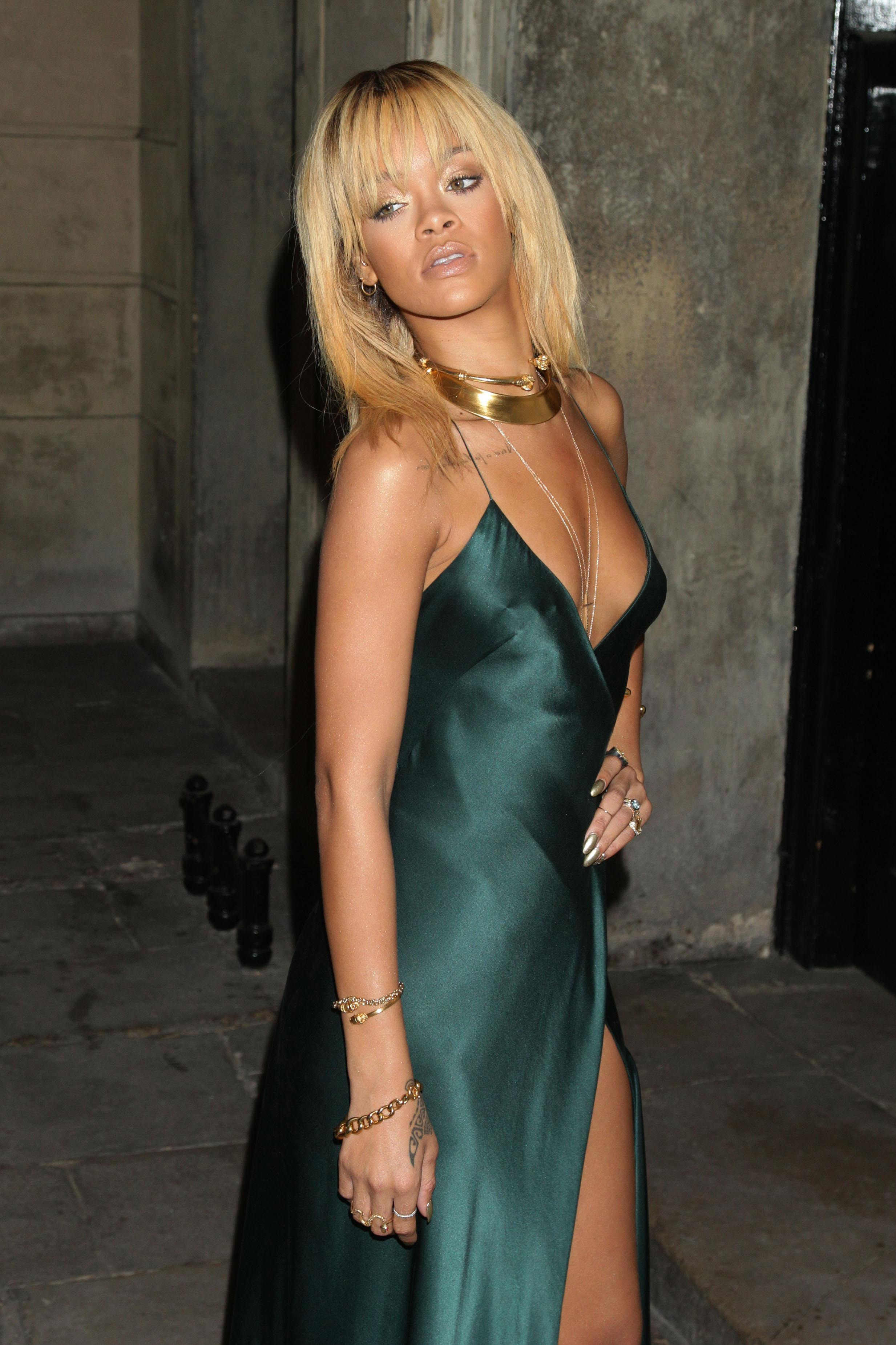 Pixie crop
Rihanna debuted a shock new hairstyle at the 2012 MTV Video Music Awards: a dark pixie crop, which looked particularly elegant with a bright red lip and a sleek white dress. We're pretty sure this was the number one picture people took to their hairdresser for inspiration in the months that followed.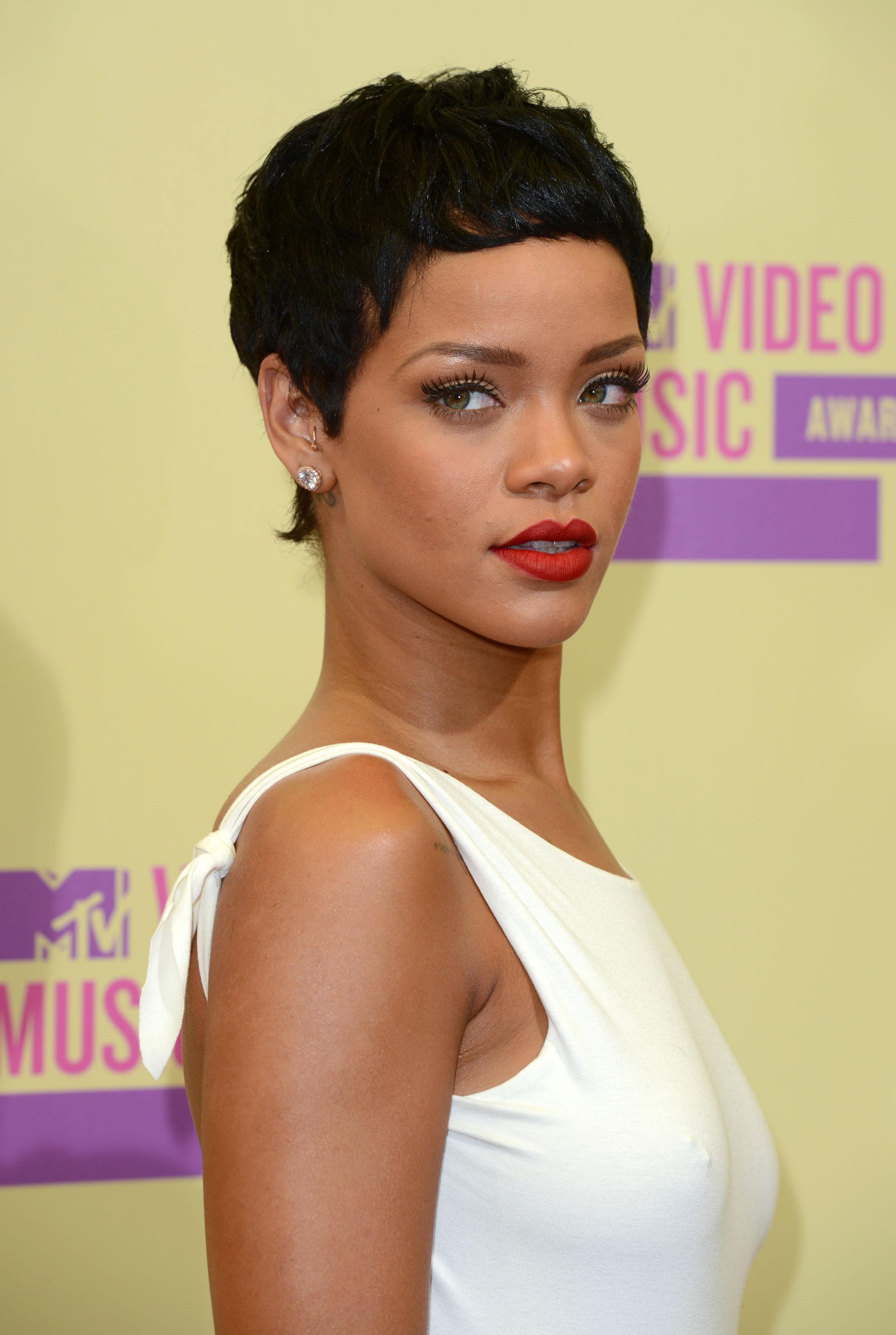 The long bob
2016 was the year of the lob – the long bob – and Rihanna got involved in the trend with a sleek, dark do and a middle parting.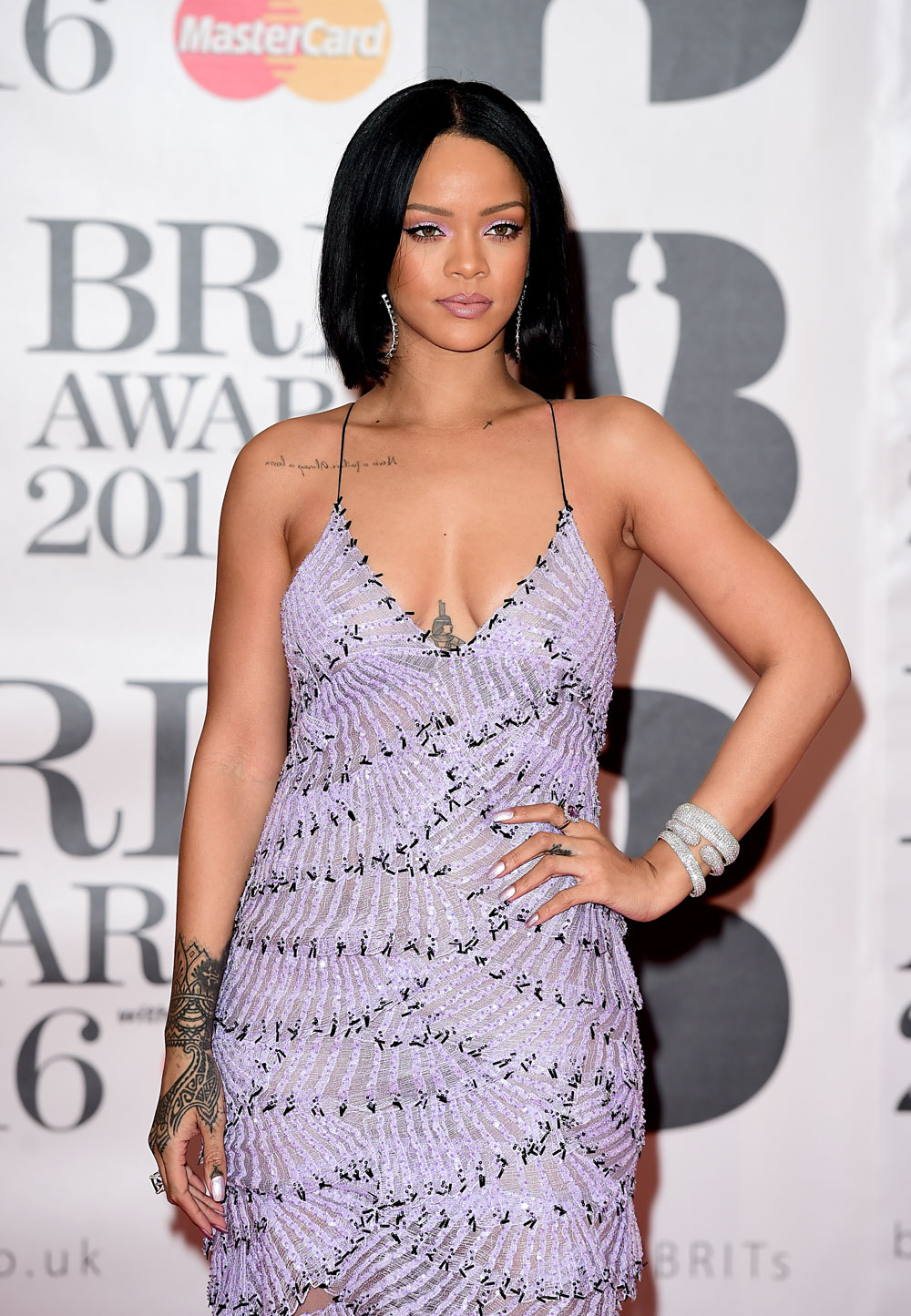 Rocker curls
Rihanna knows when a sleek hairstyle is necessary, but also when to let her curls run free. She piled her ringlets on top of her head, lending a real wild child vibe.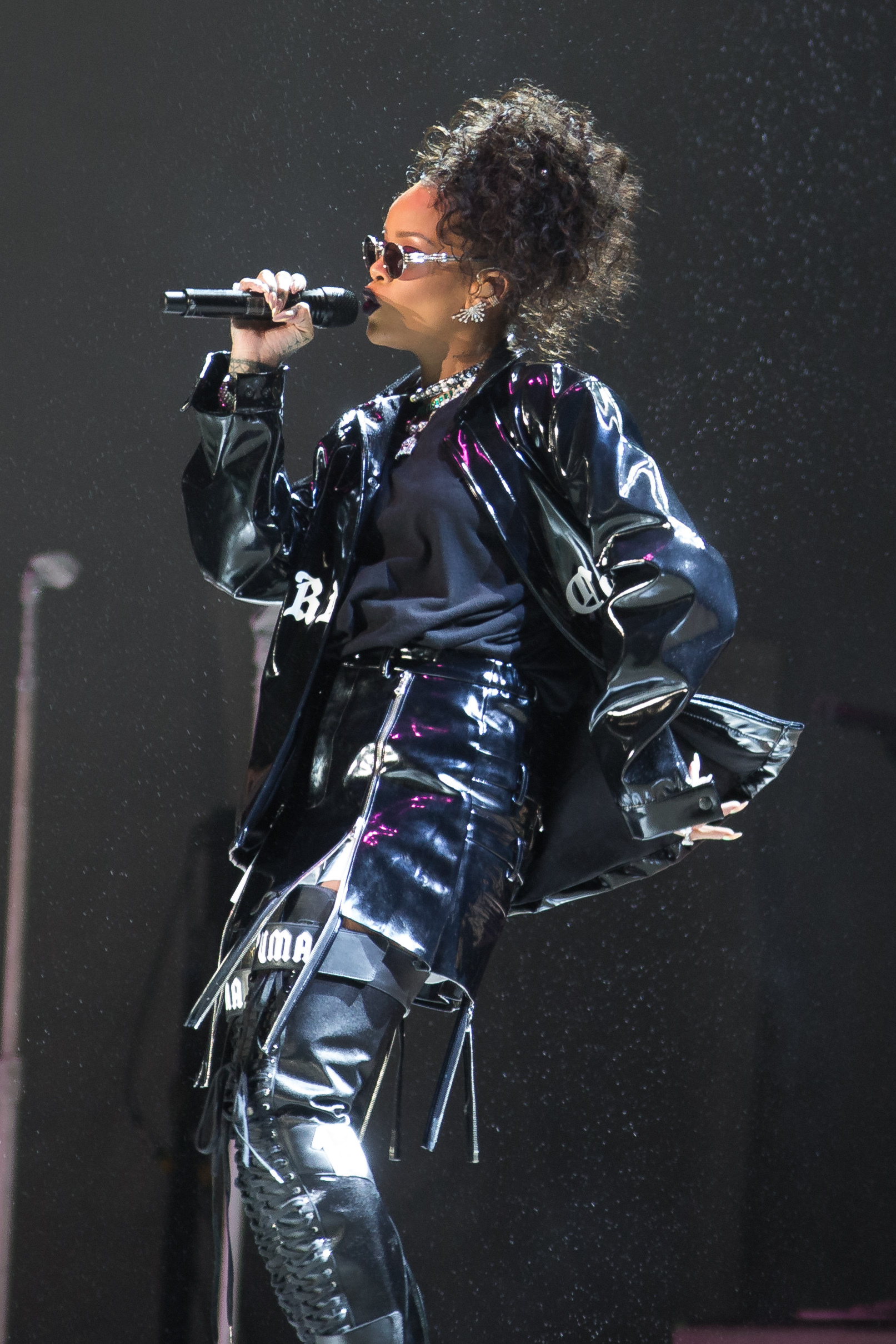 For the UK premiere if Ocean's 8, Rihanna slicked back her hair into a classy and simple topknot, showing how low-key is sometimes best.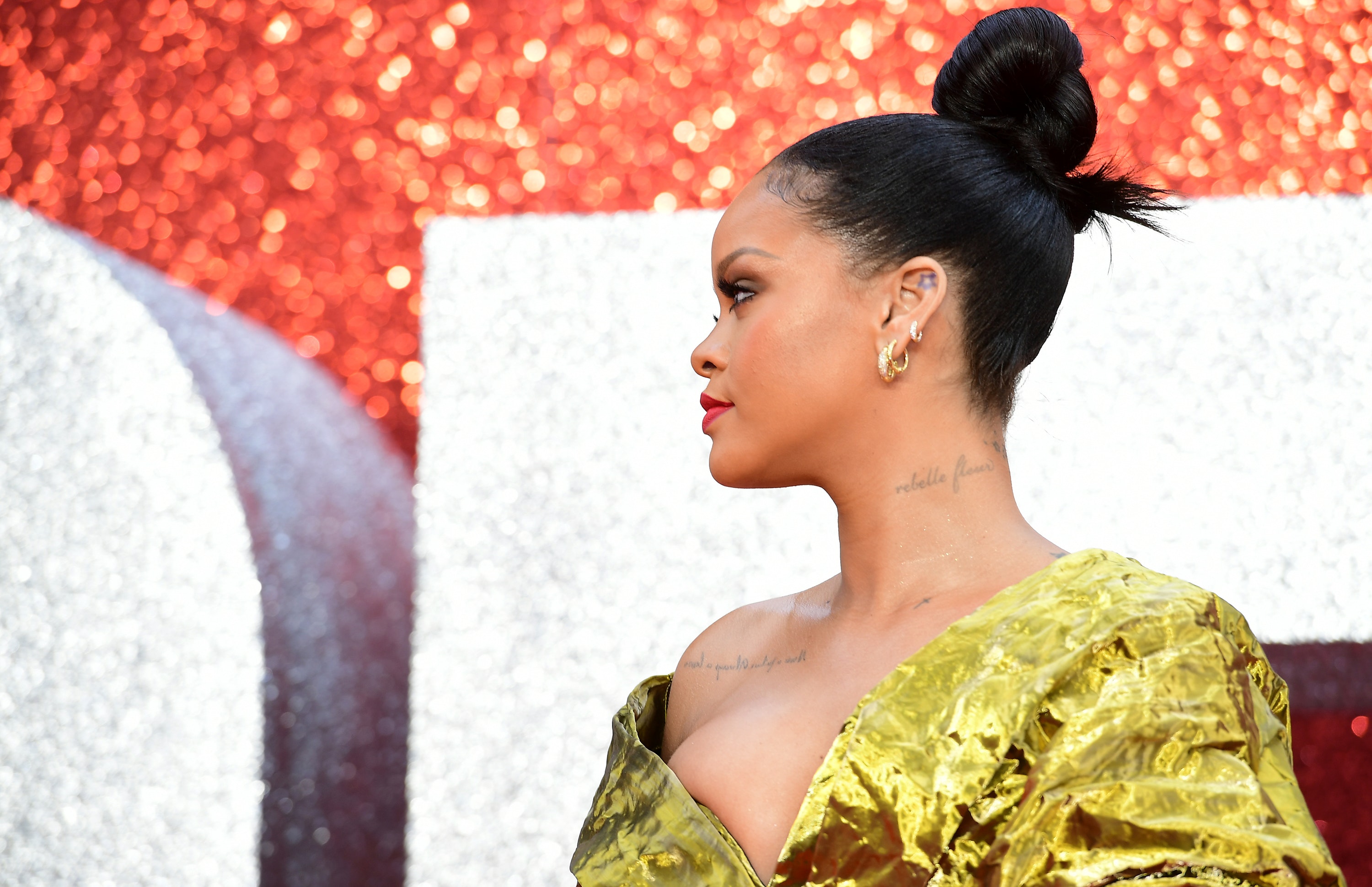 Fulani braids
When she does stray from sleek waves, Rihanna has been showing some love for Fulani braids – braids which form patterns on the scalp before falling down over the shoulders. For this year's Fashion Awards in London, the singer took to the red carpet in the Fenty version of a prom dress, topping off the look with dark braids trailing below her shoulders.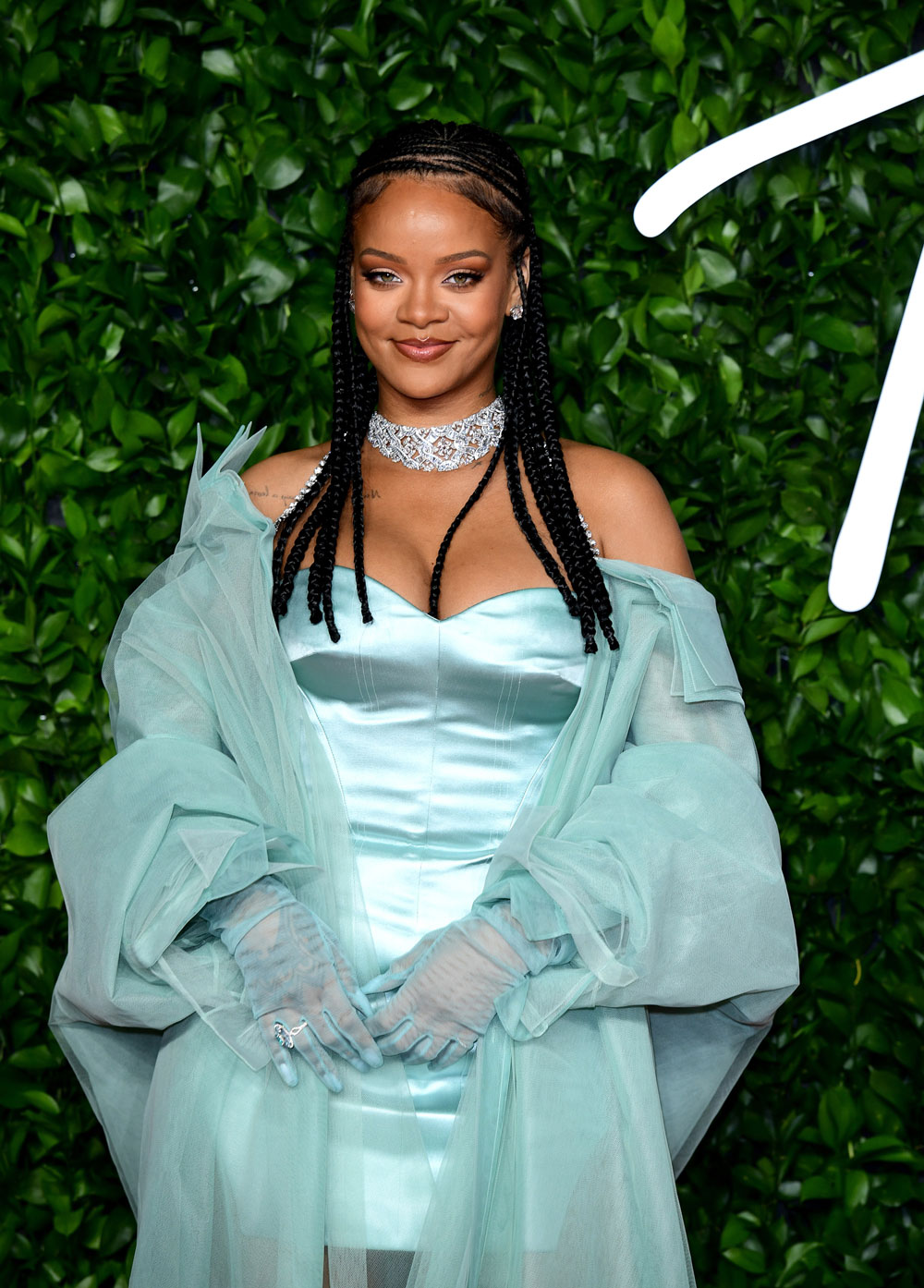 They also prove a good look for downtime, and Rihanna was seen with red, extra-long braids when cheering on the West Indies at the Cricket World Cup in July.