What is The #Nobuy Beauty Challenge and How Can it Help the Environment?
It might be time to put the Boots Advantage card on ice.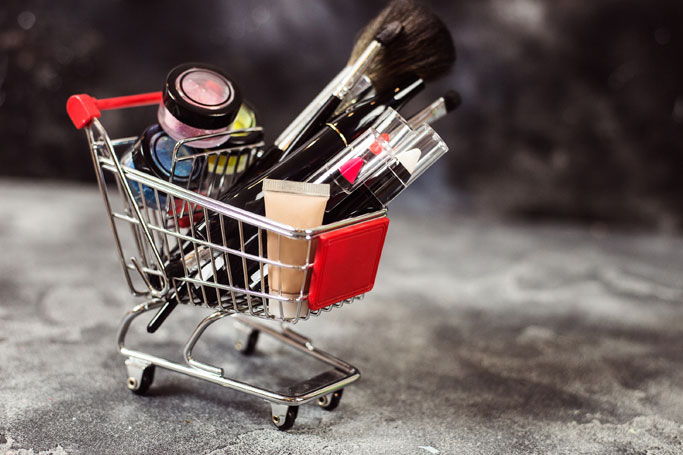 If you're someone who loves watching YouTube beauty tutorials, gets a thrill out of unboxing a new mascara and always has the latest Urban Decay eyeshadow palette, there's a good chance you might be sitting on a lot of unused make-up.
Let's face it, most of us are guilty of hoarding more cosmetics than we need, or more than is even physically possible to use up before they turn bad and need to be thrown away (blushers, foundations and lipsticks have expiration dates too, FYI).
That's why something called #NoBuy beauty is having a moment in the vlogging world. It sounds counterintuitive, but the latest beauty trend is all about not buying make-up.
Here's everything you need to know…
It's not just the packaging that's the problem though. Ingredients in sunscreen, as well as surfactants, synthetic fragrances and silicones are difficult to treat and can all end up back in the oceans, continuing to pollute the water too.
As well as helping the environment, the bonus of committing to the #NoBuy challenge is that your beauty obsession probably isn't doing your bank balance a lot of good either. A recent survey by Fragrance Direct discovered that we shell out, on average, a whopping £482.51/AED2,237.59 a year on beauty products. Yikes.
Our advice? Stop browsing the 'new in' section on your favourite beauty website and treat yourself to a city break with the saved cash instead.