Nike's New Modest Swimwear Collection with Waterproof Hijabs
Nike has launched a modest swimwear collection and Emirati figure skater Zahra Lari says she loves the new range.
Posted on
11 December 2019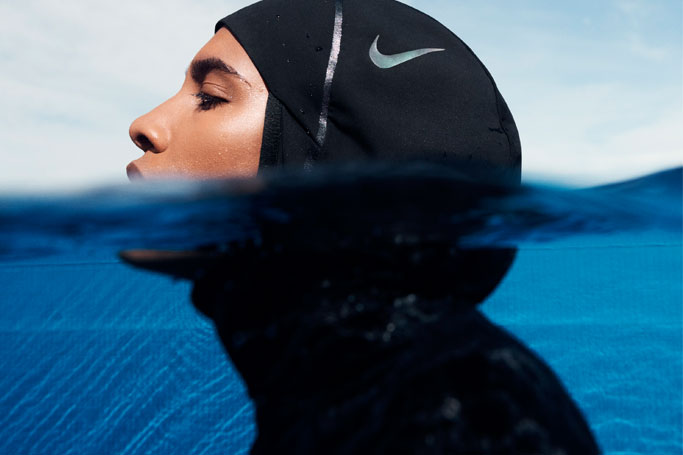 Hot on the heels of 2017's Nike Pro Hijab, the sports company is now launching a full range of modest swimwear – and it's set to be game-changing for female athletes (pro and amateur) who want full-coverage.
The Nike Victory Swim Collection aims to address the "striking gap in apparel for water sports. Specifically, a lack of options for female athletes who don't want to choose between modesty and movement with comfort and confidence."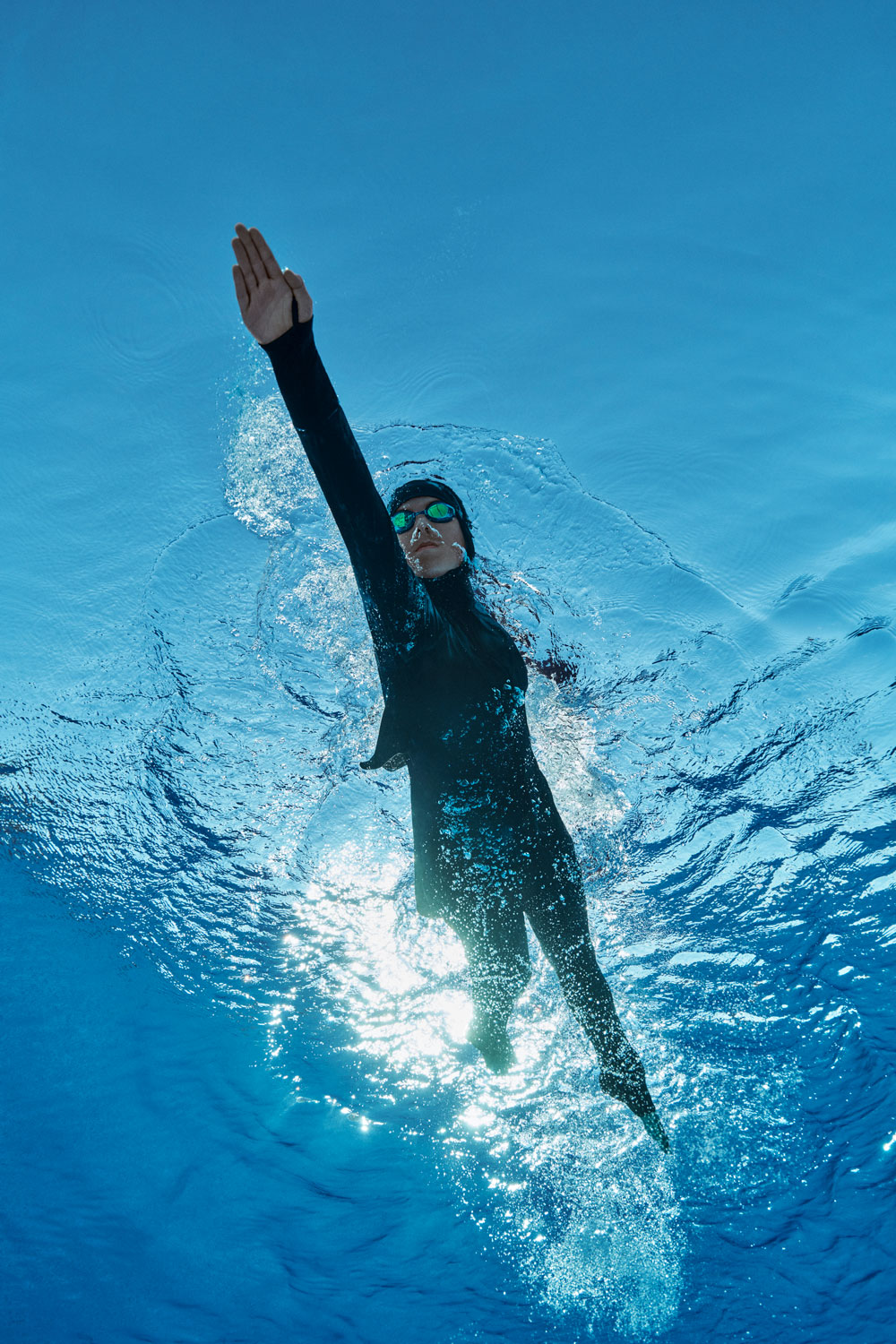 Athletes can either opt for the all-in-one, the Nike Victory Full Coverage Swimsuit, or buy up the building blocks – the Victory Swim Hijab, the Victory Swim Tunic, and the Victory Swim Leggings.
All the garments are constructed with lightweight, quick-drying, warp-knit fabric, designed to provide a full range of movement without being skin-tight, or suffering from excessive cling.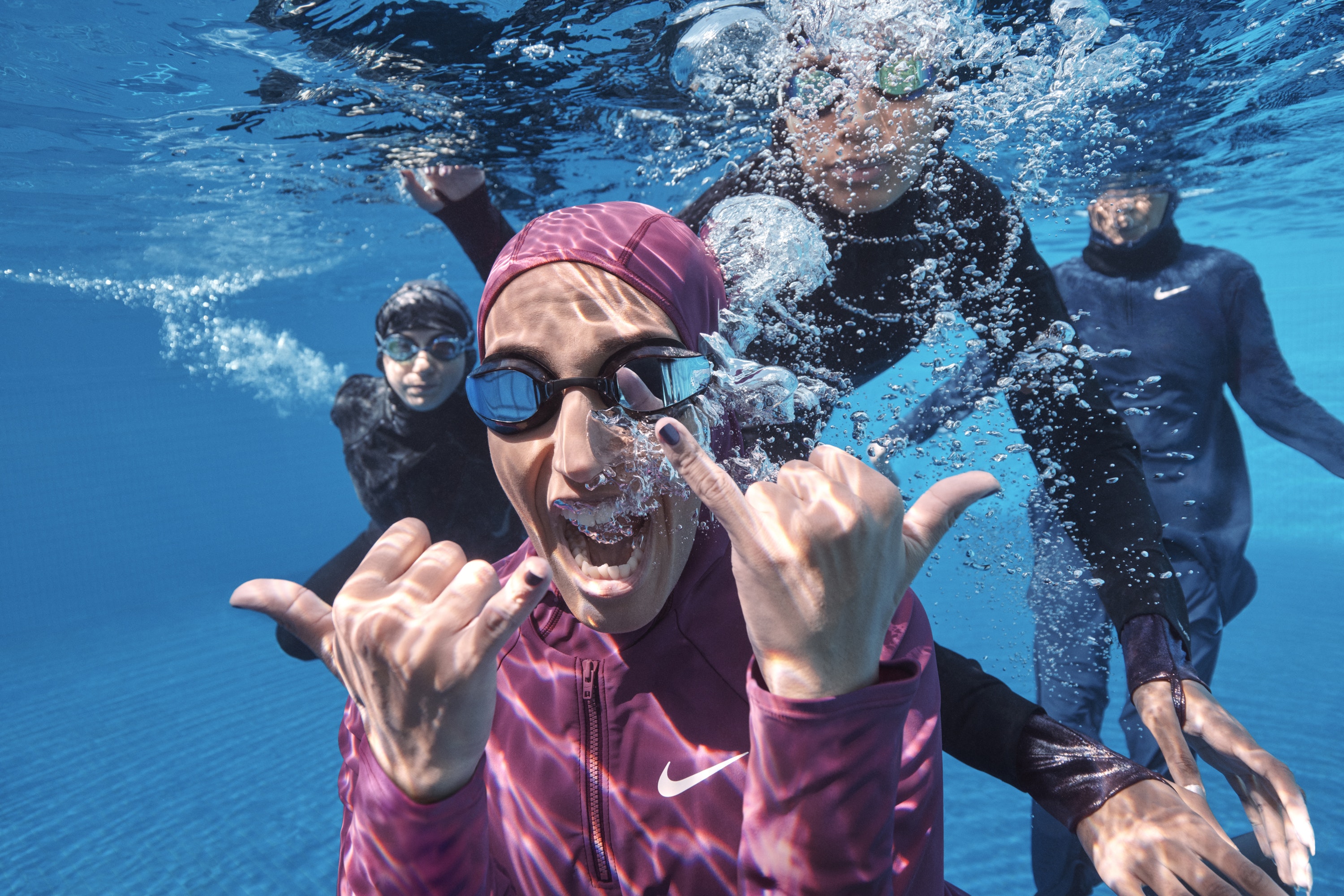 The Full Coverage Swimsuit and Tunic come equipped with built-in sports bras, and the Swim Hijab features a mesh pocket designed to keep the swimmer's hair in place. Each item comes with full-length UPF 40+ sun protection, while strategically placed mesh vents allow water to flow around the suit unimpeded.
SEE ALSO: Where To Buy Modest Swimwear In Dubai
Emirati Zahra Lari, who was the first professional figure skater to wear a hijab in international competitions, has tried out the new Nike range because her training involves a good deal of time in the pool.
"I feel super light and confident in this," she says, "it doesn't weigh you down, and it helps me swim better. It's different to the other swimsuits I've seen."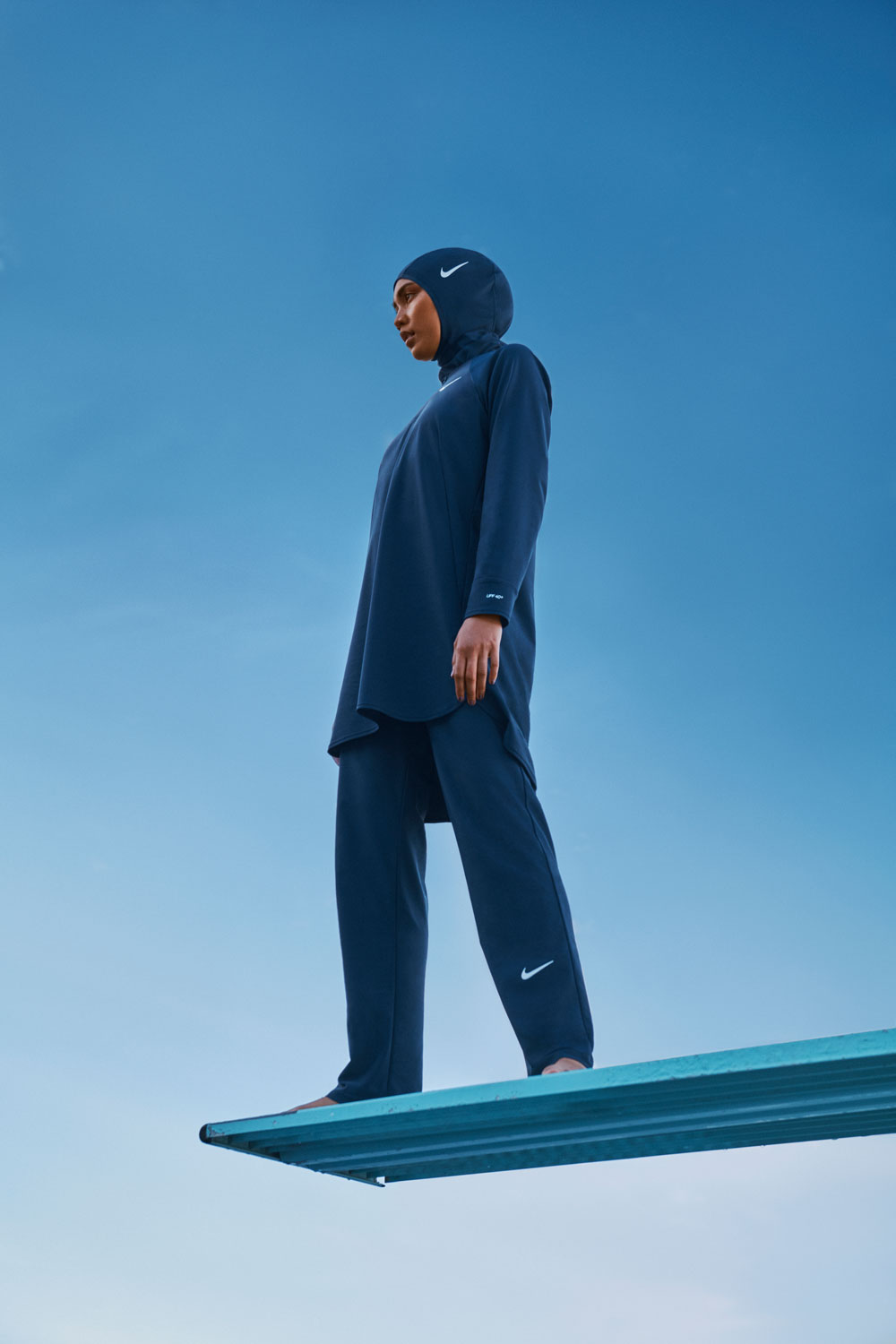 The Nike Victory Swim Collection will be available to purchase from nike.com on February 1, 2020, and in selected stores in Dubai, New York, and London.