How to Make Your Own Christmas Wreath Using Succulents
Follow this step-by-step guide to creating a door wreath using on point succulent plants, which will last into the New Year
Posted on
9 December 2020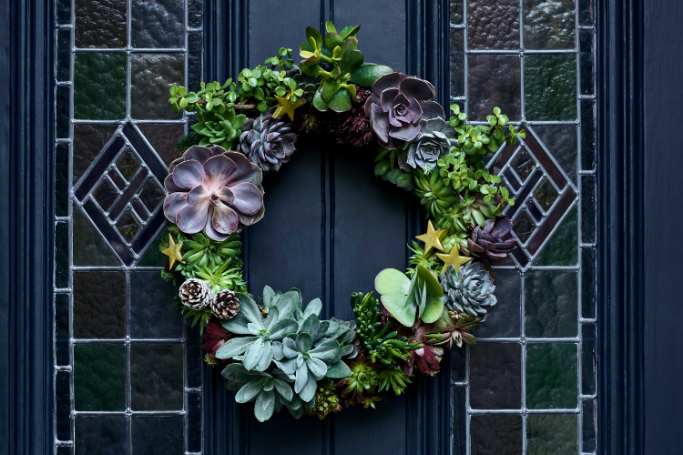 If you want to go chic on the Christmas wreath front this year, consider succulents – they'll last through the festive season and may even transfer to your garden later on.
Living wreaths give a great natural look indoors and out, but you'll need different plants for different places – so indoors, you can experiment with echeveria and haworthia, while for an outdoor wreath, you can use succulent alpine plants such as sedum or sempervivum.
SEE ALSO: 3 stylish Christmas tree trends to follow
Here, Claire Bishop, a professional plants buyer offers this step-by-step guide to creating your own natural succulent door wreath for Christmas…
What you need to get started: 12 succulent alpine plants, like sedum or sempervivum (house leeks), selecting small plants in 5cm or 9cm pot sizes; moss, an oasis ring, florists wire, wire cutters and pins.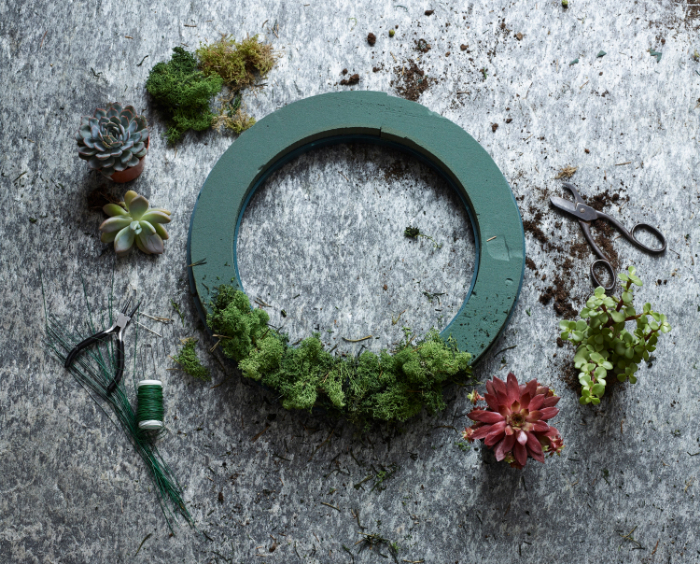 1. Cover your oasis ring
Soak your moss in water and use it to cover the oasis ring completely.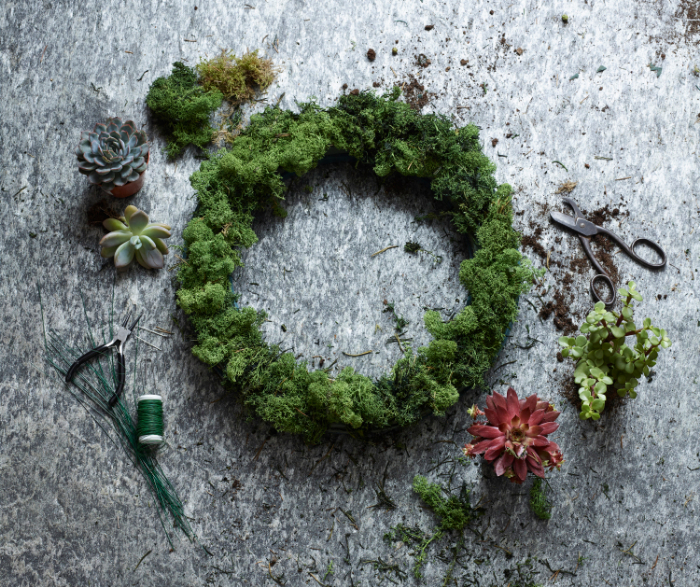 2. Position your plants
Place the plants one by one into the oasis ring, securing with pins as you go.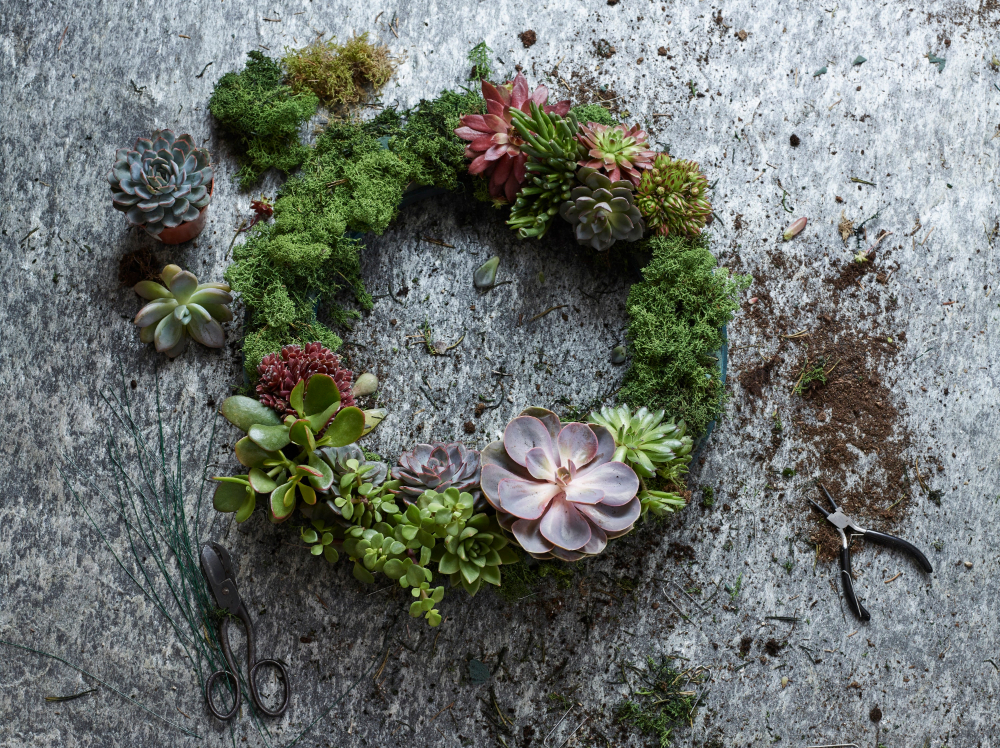 3. Secure the wreath
To make your wreath extra secure, wrap florists wire around it to reduce any movement.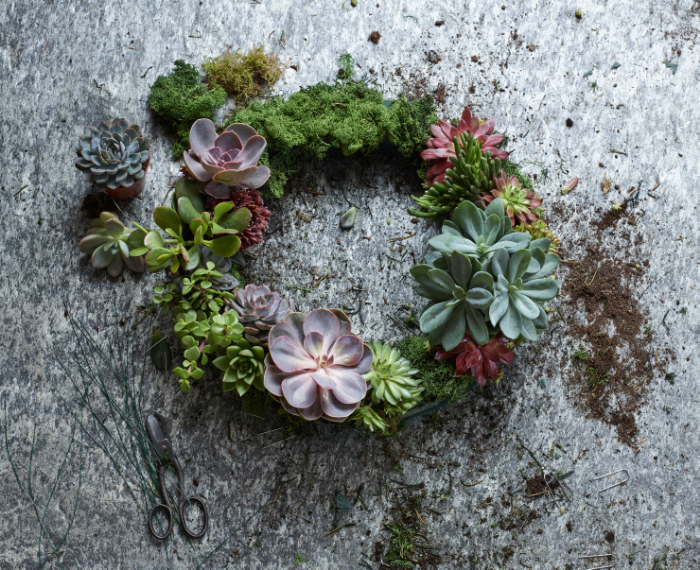 4. Complete the look
Add some finishing touches to fill any gaps – pine cones or red berries are great for adding a festive touch.
Living wreaths are perfect for indoors or out
But the type of plants used will depend on where you are ultimately going to display it.
"For an indoor wreath, succulents are the perfect choice as they love a drier climate and are very low maintenance," says Bishop.
"They have become one of the most popular indoor houseplants due to their stand-out style, with Instagram feeds and Pinterest boards awash with cool cacti displays and trendy terrariums. This take on the wreath gives the succulent a new lease of life for the festive season.
"When it comes to choosing the right ones, in general, the greenest succulents will fare the best indoors. Succulents thrive in as much light as possible, so displaying your wreath in view of a window is ideal."
If you are making a wreath for your door to greet guests, choose small plants in 5cm or 9cm pot sizes and try alternating the types of plants for maximum visual impact.
She continues: "If you've opted for an indoor wreath using succulents, make sure it looks its best by watering it once a week. You can do this by soaking your oasis ring in water and using a misting spray if required.
"For outdoor alpines, depending on position, mist if and when required to keep plants looking fresh."