Posted on
11 October 2018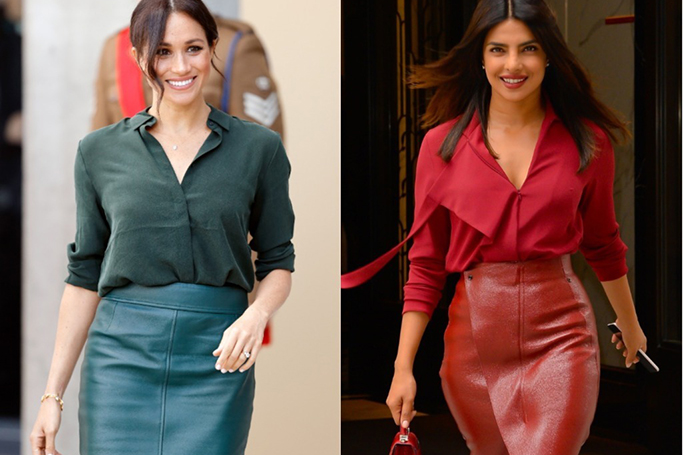 We all take style tips from our BFF's –as it seems Priyanka Chopra and Meghan Markle are no different.
Spotted in New York, Priyanka Chopra styled a monochrome look that resembled Meghan Markle's outfit from just a few days before, as despite being thousands of miles apart, the friends are still in (style) sync. Great minds think alike!
Priyanka wore a crimson-red silk blouse paired with a leather pencil skirt by Akris, which she accessorised with striking red Stalvey box bag and the perfect red lip.