5 Vegan-Friendly Travel Destinations
Turns out Poland and Brazil aren't so bad for the plant-based life
Posted on
1 November 2018

Being a vegan is tricky enough when you're on your own turf, but it can often prove a nightmare when travelling.
There are some cities you know will be no problem – for example, there are endless plant-based options in the likes of Berlin and Los Angeles – but what about the rest of the world?
We've picked five top destinations for vegans that might surprise you...
#1 Warsaw, Poland
Traditionally, Polish cuisine isn't the most vegan friendly, as it's largely cheese pierogies, sausages and meat stews.
However, the capital, Warsaw, has become a veritable melting pot of cuisines and cultures, and in recent years a booming vegan scene has sprung up.
Not only are there many vegan options when dining out, but also a host of vegan-only restaurants.
For burgers, try Krowarzywa Vegan Burger or Chwast Food, and for tasty Israeli food, try Tel-Aviv Food & Wine or Mango Vegan Street Food.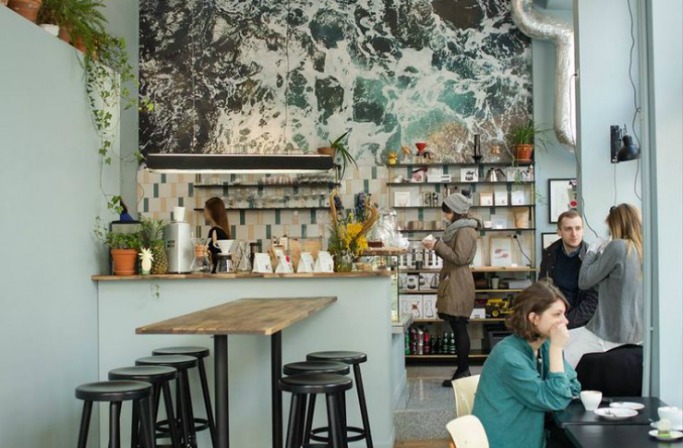 #2 Taipei, Taiwan
Thanks to a large Buddhist population, vegetarianism is pretty easy in Taiwan. However, many dishes involve eggs or milk, so it's tougher to be a vegan – until recently.
To be assured your food is completely free of animal products, it's easiest to visit dedicated vegan spots when in Taipei. Luckily, there are a lot of these, thanks to the country's new-found obsession with everything healthy and plant-based.
There is literally a cake shop called Vegan Heaven – need we say any more? For lunch and dinner, be sure to check out About Animals (which serves kimchi burgers) or Plants.
Definitely keep an eye out for the so-called Taiwanese burrito, which features vegetables stir-fried in a peanut sauce, all bundled up in a wrap.

Instagram @tracycoco11
#3 Tel Aviv, Israel
Luckily, with roasted veggies, falafel, and hummus galore, Israeli cuisine is one of the friendliest for vegans.
Israel has the largest percentage of vegans per capita in the world, coming in at an estimated 400,000 people – that's a not insubstantial 5% of the population.
Tel Aviv is more cosmopolitan than the capital, Jerusalem, and as such is brimming with vegan options.
Anastasia Cafe is the place to go if you're looking for proper Israeli food, where the plates are perfectly Instagram-worthy. Other great options include The Green Cat (if you fancy some vegan pizza) or hipster-favourite Zakaim.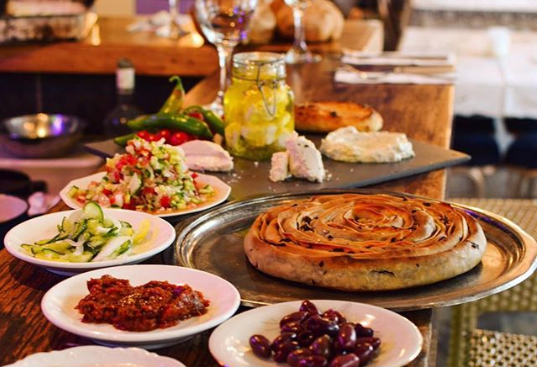 Instagram @zakaimorginal
#4 Ghent, Belgium
Belgium: the home of chocolate, moule frites, Belgian waffles and yet more chocolate. Appealing to many, but significantly less appetising to vegans.
However, you might be surprised to learn the city of Ghent is actually really pro the plant-based life.
In 2009, Ghent became the first city to adopt a weekly vegetarian day, and every Thursday veggie food is served at all state schools. Ghent has a huge number of veggie restaurants, and as it's so friendly to veggies, you can be sure it's got a whole lot of vegan options on offer too.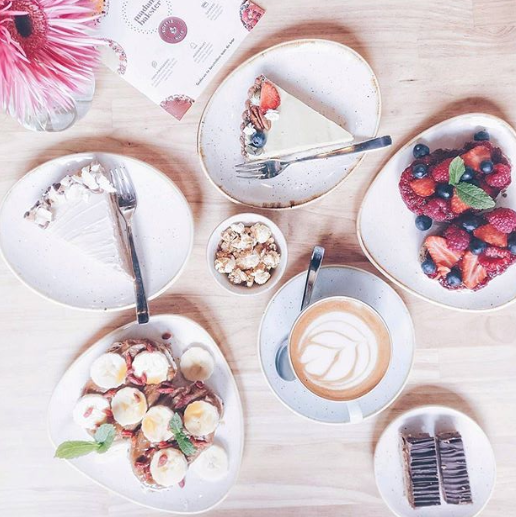 Instagram @geertslaura
#5 Rio de Janeiro, Brazil
Brazil traditionally has a cuisine centred around meat, but luckily, a small but dedicated vegan scene has slowly been growing.
This means that, while it might be hard for vegans to get a square meal at a classic Brazilian BBQ joint, there are some alternative spots to explore.
If you want entirely vegan restaurants, try Refeitório Orgânico (which is Buddhist-themed in its decor and offers an organic buffet), or Vegetariano Social Clube, where you can get vegan dishes from all over the world – including animal-free Brazilian dishes.