Enjoy a 50% Discount on Art Dubai Tickets
Use our promo code when purchasing your tickets to this year's Art Dubai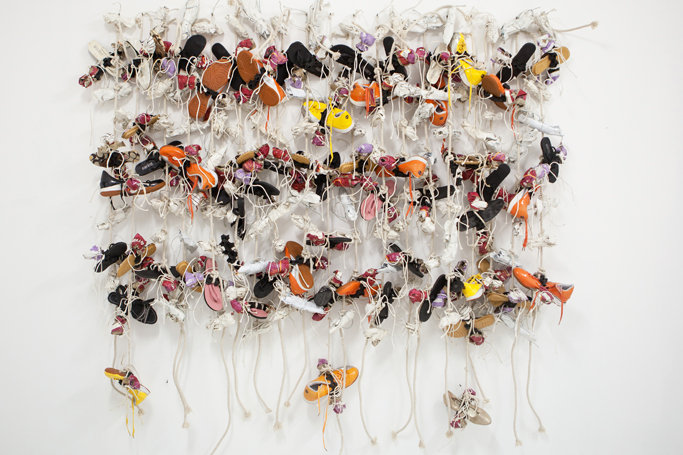 The 13th edition of Art Dubai returns to Dubai this month - and will showcase work from 41 countries, across 4 gallery sections.
Held under the patronage of His Highness Sheikh Mohammed bin Rashid Al Maktoum, Vice President and Prime Minister of the UAE and Ruler of Dubai, Art Dubai is the world's most internationally diverse art fair.
Returning to Dubai from March 20 to 23, its 13th edition will showcase works by more than 500 contemporary and modern artists from across the world in over 90+ galleries, from over 40 countries.
Art Dubai's new structure includes four main sections complementing each other, which will offer visitors greater access and deeper engagement with artists and galleries from non-Western geographies and present a holistic platform where the gallery and community-driven programmes coalesce to showcase a truly international view of art.
SEE ALSO: Discover the artists taking residency at this year's Art Dubai
"For this year's edition, we've made some changes to the layout of the fair, general look and feel and added new content to give visitors an interconnected experience: from the gallery halls to the talks and performances.
"Art Dubai has always strived to be original in its content, in the diversity of its gallery line-up and its quality non-commercial offering and in keeping with that, we've added new sections which we think will add depth to our programming and when juxtaposed with the commercial galleries will create dialogue and the opportunity to explore art and new perspectives," said Pablo de Val, Artistic Director of Art Dubai.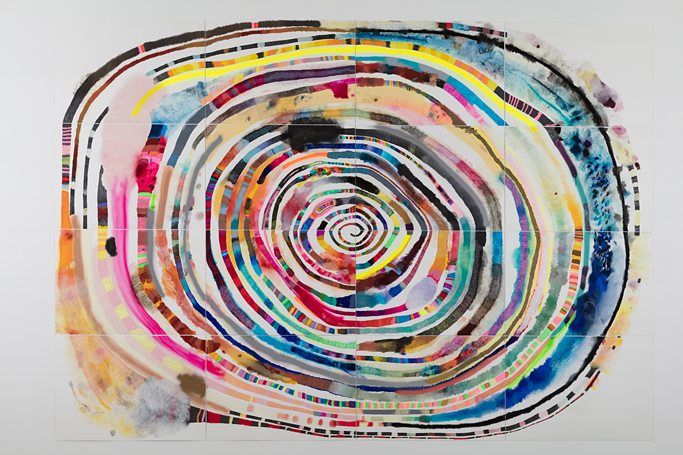 As the highlight of the region's cultural calendar fixture and the world's preeminent fair for Contemporary and Modern art from the region and other geographies usually outside of art's mainstream dialogue, Art Dubai 2019 brings with it a tangible sense of community and cross-cultural exchange.
In the gallery halls,this is evident in the return of Art Dubai's Residents programme, which this year hosts 12 artists from Latin America to 'deep dive' into theUAE, its culture and art scene;and new gallery section, Bawwaba, which aims to give visitors a curated reading of current artistic developments within the Global South.
SEE ALSO: Here are some highlights to look forward to at this year's Art Dubai 2019
Elsewhere, this interest in community building, inclusivity and promoting new and alternative perspectives is reflected in UAE NOW, a new segment which will showcase the country's emerging independent self-organised art platform; an exhibition by the artists participating in Campus Art Dubai 7.0 programme; performance art which explores the unifying aspects of communal celebrations as powerful tools to think about the world around us; and 'SOLAROCA', Art Dubai 2019's installation commission, an interactive and intercultural space created by Brazilian artist collective OPAVIVARÁ!
Programmes such as the Sheikha Manal Little Artists Program provide platforms for knowledge-building and nurture creativity in a new generation; while Global Art Forum, the largest arts conference of its kind in the region, and Art Dubai Modern Symposium continue to deliver a series of diverse and discursive talks and events.
Enjoy 50% off your Art Dubai tickets
Get your hands on half-price tickets and avail this fantastic discount with our personalised promo code. When purchasing tickets to Art Dubai, simply input the code EXPATWOMAN50 to enjoy 50% off.
Buy your Art Dubai tickets here.
The discount code is applicable to both 1 day passes and 3 day passes. Enter the code first, then tick the tick-box and select the number of discounted tickets you would like to buy.
The code expires on Wednesday 20th March at 8pm - so make sure to get your tickets before then so you can enjoy our special discount!