Things To Do In Dubai: July Edition
From alternative Dubai ladies nights to 4th July celebrations...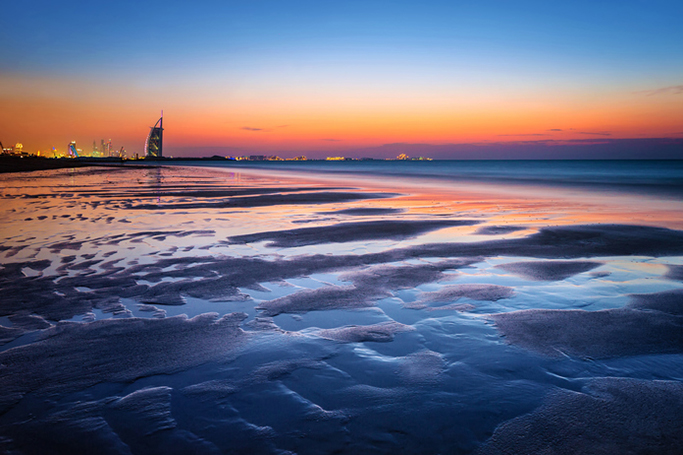 Although schools are out for the summer and Dubai seems to be emptying as the heat rises, don't book your flight to escape the city just yet –as there's still plenty to keep you entertained throughout the month of July 2018 in Dubai.
From American-themed celebrations to an art exhibition, sixties music and a scarf printing workshop, we listed our top pick of things to do in July…P.s don't forget there's still weeks of sales to enjoy in the Dubai malls!
World of Dali Exhibition
1st July to 1st September
COYA Dubai, Four Seasons Resort, Jumeirah
Rediscover Spanish artist Salvador Dali at Dubai's popular Latin American restaurant, COYA Dubai, with around 60 original artworks by Dali on display. Entry to the exhibition is free, as you can view and admire some of the world's most iconic surrealist art pieces, including the "Space Elephant."
Chocolate Making Ladies Night
July, daily until 12am weekdays, until 1am weekends
Boutique Le Chocolat, City Walk
For a ladies night with a sweet twist, visit Boutique Le Chocolat for a chocolate making experience. Indulge in decorative handbags, shoes and jewellery that look too pretty to eat –and enjoy a soft drink with a salad or a dessert all for AED 95. You'll learn about making chocolate and be able to express your creative side.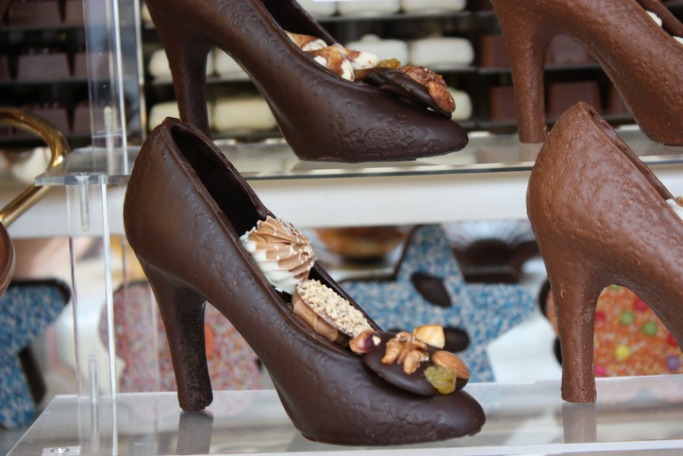 The Definitive Rat Pack at Dubai Opera
3rd July and 4th July
Dubai Opera, Downtown Dubai
Fly Me to the Moon –or to the Dubai Opera, as the world's finest interpreters of Frank Sinatra, Dean Martin and Sammy Davis Jr are performing live on 3rd and 4th of July, with tickets starting from AED 175. Expect to be transported back to the sixties and reminisce with a night of classic music and great fun!
Celebrate the Fourth of July
4th July
The 4th July marks America's Independence Day, as you can also celebrate the stars and the stripes of the USA –whether you're American or not! From hosting a BBQ to planning an American-themed movie night, there are plenty of ways to join in with the festivities. See our full list here.
American restaurants across Dubai will also be celebrating the occasion with offers on food and drink, and live entertainment. Black Tap is featuring a limited edition Crazy Shake, whilst American smokehouse, Perry & Blackwelder's, has adult slushies and unlimited chicken wings!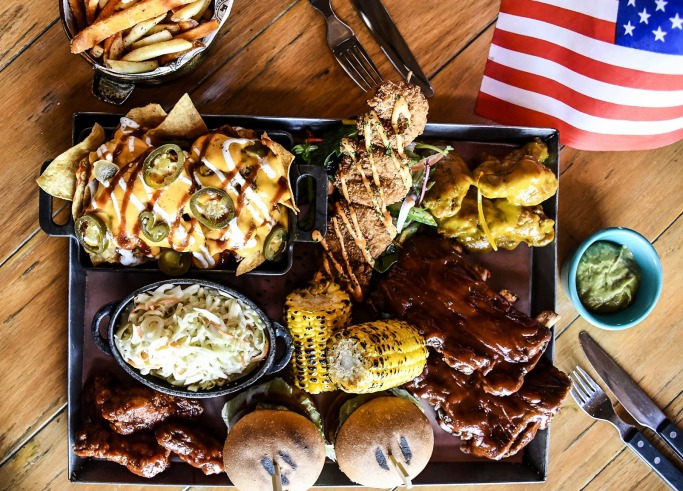 Lino Carving and Scarf Printmaking Workshop
8th July
Hosted by Turquoise Boutique Studio at The Sum of Us
Carve your own lino stamp and create your own personalised printed scarf during this unique and quirky workshop, suitable for both beginners and experienced carvers! For AED 355 you'll be able to make your own custom scarf to take home, enjoy a delicious dinner with a main course, dessert and fresh juice, and learn a new skill.
Ladies Night at Wild Wadi Waterpark
19th July, 8pm to 12am
Wild Wadi, Jumeirah Road, Um Suqueim
Strictly no boys allowed this is one for the girls (there'll even be all-female lifeguards)! Enjoy another alternative Dubai ladies night with a girls-only night at the popular Wild Wadi waterpark which overlooks the Burj Al Arab. Wild Wadi's women-only nights are now running twice a month until September, so don't worry if you miss this one! So, lounge back in the lazy river and look up at the stars, it's priced at AED 199.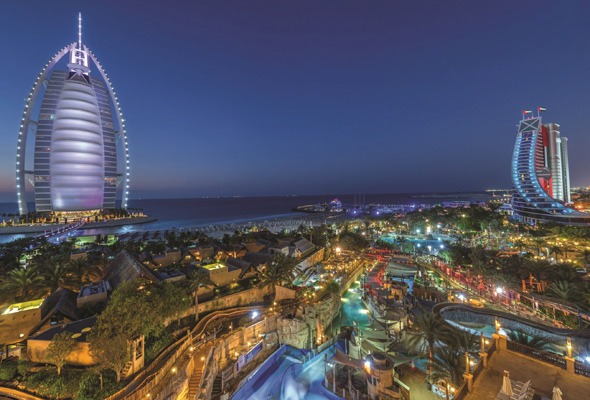 Opening of Warner Bros. Theme Park
25th July
Warner Bros. World Abu Dhabi, Yas Island
Yes we know, it's not in Dubai –but we had to mention the highly anticipated opening of this new theme park which is taking place in the UAE this month. It will be the world's first Warner Bros. indoor theme park, with rides and attractions spread across six different themed lands. Tickets will cost AED 295 for adults and an annual pass is AED 695.