Things To Do In Dubai: November Edition
A catwalk show, a design extravaganza and a festive fair, here's what's going on this month
Posted on
31 October 2018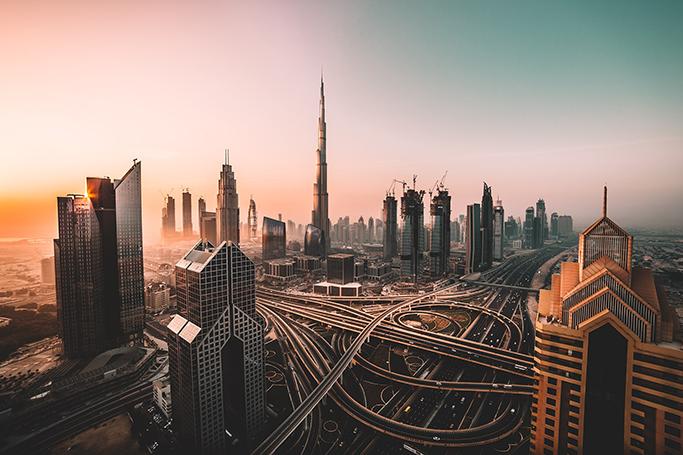 Halloween is over and we're on the countdown to Christmas –but before it gets too festive, we have everything you don't want to miss in Dubai this November.
The good weather means the city is thriving with events and entertainment, from Dubai Design Week to The Color Run, a new foodie fest and Runway Dubai. There's also our EW Family Festive Fair!
So start planning the month ahead and schedule in some of these exciting events…
Enter Macbeth
1st to 3rd November
Catch a comedy at Al Serkal Avenue's The Junction Theatre –as Shakespeare's most popular plays, "Hamlet" and "Macbeth" are given a modern twist with a local edge. Yes, that's right, an Arabic Macbeth! Tickets are just AED 100 for a night of entertainment, laughter and modern theatre at its best.
To find out more: Click here.
DXB Burberry Pop-up
1st to 10th November
Burberry's Mall of the Emirates Boutique
Burberry have brought a pop-up to Dubai that celebrates the timeless Burberry trench coat, as shoppers can browse the iconic fashion piece and even personalise their own trench with buttons inspired by the Burberry archive. The Heritage Trench Studio is open for a limited time, and showcases three signature styles of the coat.

Burberry/Brett Lloyd
ExpatWoman's HR Breakfast
6th November
Nassima Royal Hotel, SZR
Calling all boss ladies and professionals in Dubai –EW's successful series for HR professionals is back for 2018. This free to attend, HR Breakfast, offers professionals the perfect chance to learn from industry experts and network with peers.
For this event EW have proudly partnered with MGI Learning to bring you an informative and engaging morning, that can help to strengthen your company culture and also significantly improve your overall business performance.
Find out more: Click here
Diwali in Dubai
7th to 11th November
This month the festival of lights will spread throughout Dubai, as we prepare to celebrate Diwali with carnivals, shopping offers and fireworks. Don't miss the spectacular fireworks show at Dubai Creek on 7th November or the exclusive promotions and discounts at shopping outlets throughout November.
Head to the Al Seef from 1st to 10th of November for live Bollywood performances, the Al Seef Diwali Market and two Guinness World Record attempts in honour of the festival of lights.

Masterclass at Iris Dubai
7th November, 7pm to 9pm
Iris Dubai
There's nothing like drinks with a view –as EW have special meetup this month at the popular Iris Dubai for an evening of mixology! You'll learn how to craft signature beverages (and taste some too), from Iris' award-winning Head Mixologist, Sebouh Tato.
It's AED 150 per person, with amazing drinks included –but be quick, tickets are limited!
To RSVP: Click here
Runway Dubai
8th to 10th November
Marriott Hotel Al Jaddaf
Take note fashionistas –season six of the leading fashion show platform in the Middle East is set to take place this November. The annual Runway Dubai showcase was created as a responsible initiative to enhance the fashion industry in the region and has gained international recognition due to its social awareness campaigns and diversity.
This year's event will feature catwalk presentations, emerging fashion talent and the Sheikh Zayed Fashion Awards. To find out more, click here.

The DFC Run 2018
9th November
Dubai Festival City
Get your running shoes on and start stretching –as the first-ever Dubai Festival City Run will take place on November 9th. There's a half marathon for seasoned sprinters and 10km or 5km routes for aspiring amateurs. You'll run through Dubai Festival City's most scenic routes, as friends and family can cheer you on from the side-lines.
To find out how to register: Click here.
The Color Run
10th November
Dubai Autodrome, Motor City
If you to prefer to add colour to your run with partying, music, vibrant powder and foam, then the Dubai edition of The Color Run Hero Tour running event is for you! So find your best super hero costume and join an expected crowd of thousands for this fun-filled, colour-throwing experience.
We'll see you at the festival finish line, find out more here.

Dubai Design Week
12th to 17th November
Dubai Design District (d3)
The region's largest creative festival is back for its 2018 edition. The free-to-attend programme has something for every design enthusiast and creative thinker –with exhibitions, commissioned installations, competitions, talks, tours and unique experiences.
The event continues to be an exciting meeting point for the global design community and helps to cement Dubai as the design capital of the Middle East. Here's a closer look at what you can look forward to.
Downtown Design
13th to 16th November
Dubai Design District, d3 Waterfront
Returning for sixth edition, Downtown Design 2018 is the commercial centrepiece of Dubai Design Week and is the Middle East's leading design trade fair. This year's event will showcase 175 plus premium design brands from around the world, with a spotlight on the region. There is also a new curated section to look forward to, called Downtown Editions. Here's our preview of the event.
EW Festive Family Fair
17th November
Dubai Polo & Equestrian Club
Christmas jumpers at the ready –we're feeling festive! ExpatWoman is officially starting the countdown to Christmas with our annual Festive Family Fair. With festive fun for the entire family, this FREE event is has lots of activities, giveaways, entertainment and goodies to shop as well.
There's a Crafters' Market, Santa's Grotto, the Kids' Fun Zone, food trucks and the final match of the inaugural ExpatWoman Polo Challenge Cup Tournament. We can't wait! Did we mention it's free…
To find out more: Click here

Abu Dhabi Grand Prix
22nd to 25th November
Yas Marina Ciruit, Yas island
It's not in Dubai, but the Abu Dhabi Grand Prix is well worth a trip to the capital! Celebrating its 10th year the event it tipped to be the biggest yet. There'll be brunches, concerts, after parties –ewmoda's best dressed at the event –oh, and a big race on the track as well!
​African Food Fest
24th November
Dubai Creek Park
There's a new foodie festival coming to Dubai and it sounds yummy! The African Food Fest is free to attend and offers a diverse African cuisine and culture in a vibrant carnival setting. There'll be live entertainment, music and competitions –as well as some delicious bites to try. From cuisine, to art and traditions, this food fest gives us a taste of Africa here in Dubai.

Dubai Rugby Sevens
29th November to 1st December
The Sevens Stadium
Get ready to cheer on your side –as the best rugby teams battle it out here in Dubai, for the 49th edition of the Emirates Airline Dubai Rugby Sevens. It's one of the most thrilling events to be hosted in Dubai and attracts more than 100,000 fans over the three days. There's more than just sport too, with plenty of entertainment to keep you busy.