Meet Britany, and read all about her expatriate adventures in the Dutch land of Dordrecht - it's a long way from California!
Posted on
5 April 2015
|
Last updated on 8 January 2018
We're living in:
I'm living in Dordrecht, the Netherlands with my Dutch boyfriend, Jan-Pieter.
A bit about us:
Hi I'm Britany – I was born and raised just outside of Los Angeles, California and spent my college years on the central coast. I'm a photographer and freelancer in marketing by trade and a writer, painter, crafter and explorer by passion. After nearly four years of working in Politics, I decided a life of creativity and flexibility would ultimately be more fulfilling than the career path I was forging. In 2011, I quit my job and have worked for myself ever since. I met Jan-Pieter on a very small social networking site based out of LA – and never imagined a little light banter would eventually lead to a life in another country. Both Jan-Pieter and I were open to leaving our home countries, but ultimately the Netherland's friendly immigration process made the choice easy for us. This month, Jan-Pieter made the jump and left a great job as a software engineer to work for his own company full time. Now we both work from our beautiful flat, every day. Life is good.
---
You might also be interested in:
---
How long have you lived there?
I moved to Dordrecht December 29, 2014.
Why did you move?
After maintaining a long distance relationship for nearly a year, 3 visits to CA on his part and 1 visit to Europe from me – we decided we wanted to be together, yay!
 
Why we like living here:
I love living in Dordrecht! The city is one of the most charming places I've had the opportunity to visit. The buildings are old and covered in moss, cobblestone streets lead to eerie canals, the fog is enchanting and everything is green and alive. Our flat is within walking distance to centrum where you can find super markets, darling cafes and pubs and a panoply of small business. The outdoor market on Friday and Saturday is exquisite feast for the eyes and stomach. As a photographer, I'm never short of inspiration. In Dordrecht (or Dordt) we have all modern necessities and luxuries with a very old-time feel, the best of both worlds, if you ask me.
In general the people are approachable and quick to offer help. It's also really nice that nearly 90% of Dutchies speak English – though I do my best to speak a little Dutch. We rely on our bikes and public transport to get everywhere – and the city is logistically bike friendly. This is huge juxtaposition from life in California where I drove any and everywhere. I haven't been here long, but Dordrecht already feels like home.  I really urge anyone visiting the Netherlands to come for at least a day.
---
SEE ALSO:
Read our ExpatWoman.com Guide to living in The Netherlands
---
Accommodation Options: (what's the choice like- flats, villas, houses etc)
Dordrecht has everything – flats, houses and student housing. If you are moving or visiting, it's good to know that in general Dutch houses are small, the bathrooms are tiny and most do not come with closets or storage. Detached homes with backyards are not common. 
What do you enjoy doing with your time:
I spend my time taking photos for both work and pleasure. I recently started a blog and that's been a labor of love. Organizing a home without storage (eeek!), meal planning and cooking, DIY projects (I'm currently on a white-washing spree), biking around Dordrecht, taking public transport to places like Rotterdam, Amsterdam and the Hague, and spending time with Jan-Pieter's family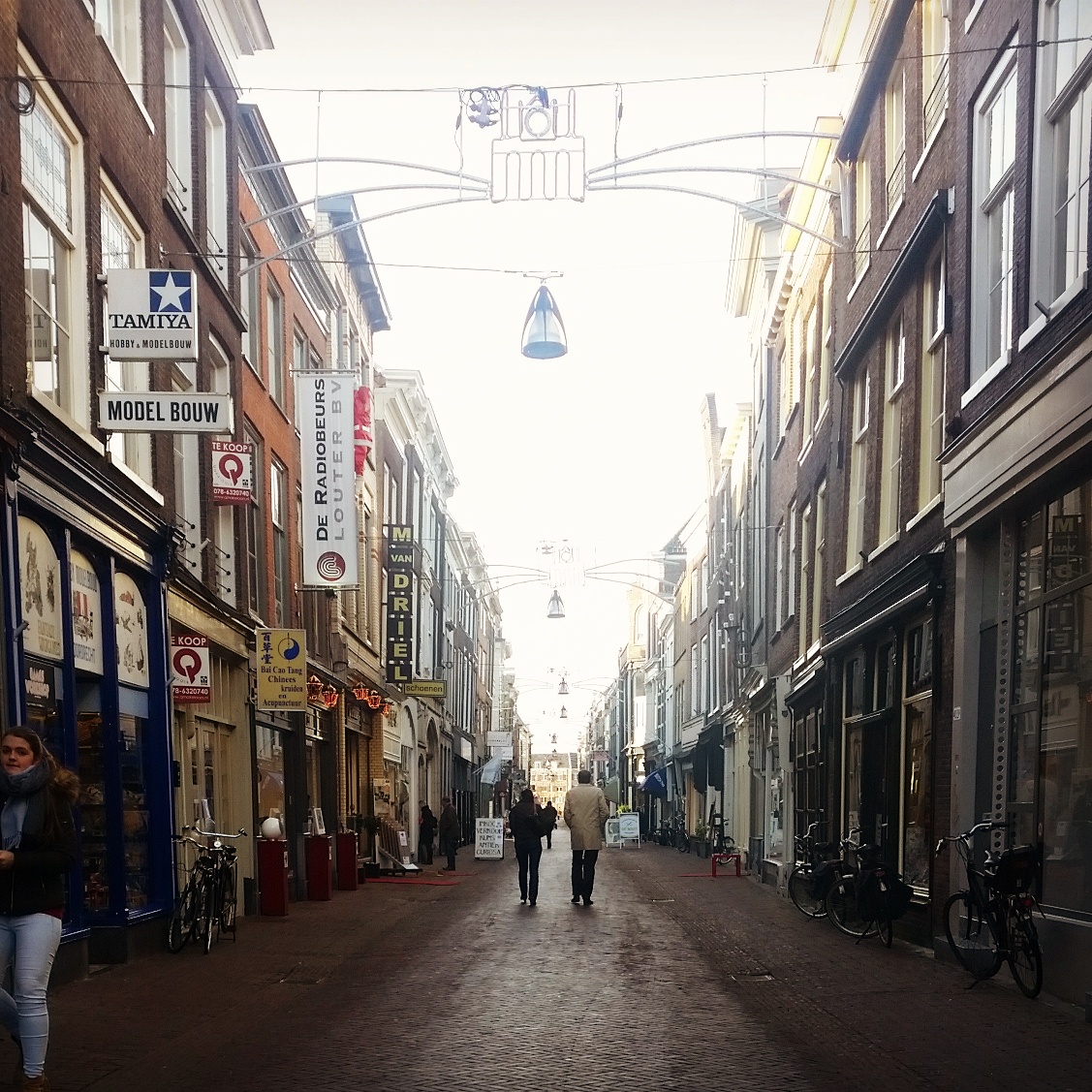 What top tips do you have for anyone considering a move?
If moving is pulling at your heart-strings, by all means go for it. With that said, planning both logistically and emotionally has really helped me personally and helped our relationship.
Financial planning/budgeting. We did (and do) a lot of this before I moved, it was though but ultimately this piece of mind helped me to leave my comfort zone and start a new life.  I really recommend having these conversations with your s/o (or self) before moving.
Think about work and what you can do in your new country.
Research and understand the immigration laws.
Have your own hobbies and passions. Even if you're with a s/o, having your own interests and projects will really help when you don't have your usual support system around.
Utilize technology and stay connected. Skype, Facebook Messenger, Google Hangouts and Instagram have allowed me to feel connected with loved ones at home. On the flip side, utilize technology to meet other expats and people with similar interests.
Anticipate having second thoughts and bad days. Be ready, the moments will come but if you're prepared, they'll pass quickly. 
What do you wish you'd known before you moved?
I wish I had researched import laws better. I shipped my $2,000 computer over and we ended up paying almost $900 between shipping and import taxes!
What's the best thing about being an expat?
I love seeing the world through new eyes and questioning aspects of my life that I thought were "normal".  My life is richer.
---
Want to be featured with one of our Expat Interviews? Simply download these questions, and return them to [email protected]!