Posted on
10 December 2018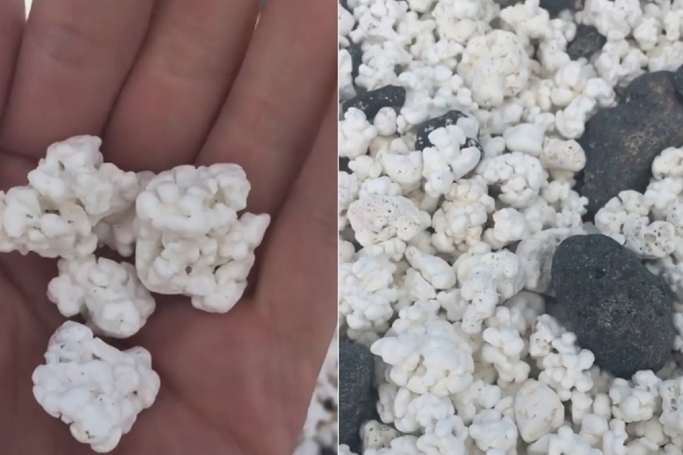 When you think of popcorn, your mind immediately turns to the beloved cinema snack – best served sweet and salty, with extra butter.
You probably wouldn't think of a beach setting, which is why this bay in the Canary Islands is so unique and unexpected.
Nicknamed Popcorn Beach, instead of fine sand, you're more likely to find what looks like freshly popped popcorn at this untouched spot.