Whether you live in Doha or are just passing through we have the info about the airport and transfer facilities.
Posted on
22 July 2013
|
Last updated on 11 December 2017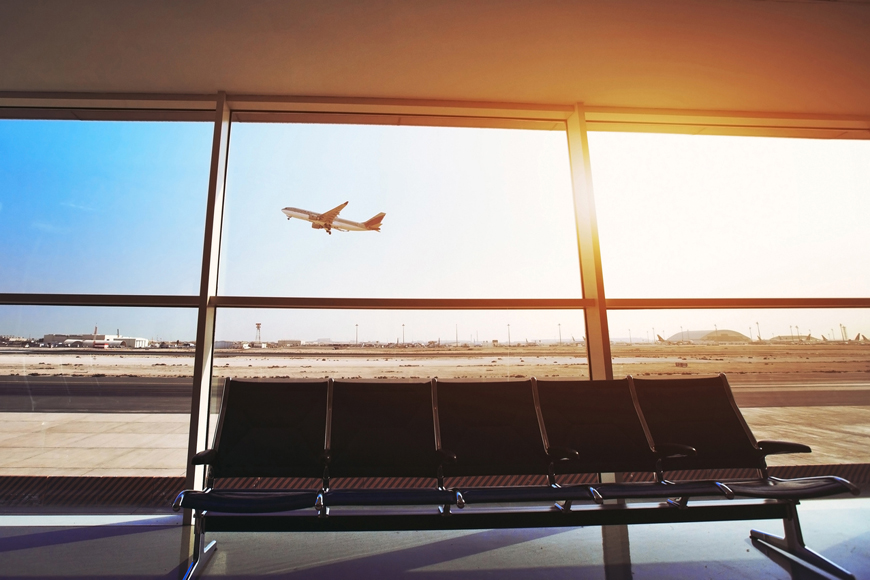 If you're flying and taking an electronic device with you ensure that it is charged before getting to the airport

As part of increased security at certain airports, and for passengers travelling to certain destinations, security personnel may require passengers to turn on their electronic devices including mobile phones, lap top computers, tablets and e-readers among others. If the devices do not have power, they will not be allowed on the aircraft and will be couriered to the passenger's destination, at their expense.
Airports and destinations where checks will take place remain unconfirmed by officials. This means that all passengers should be prepared to have their mobile phones checked by security staff at the security check area, and at the gate. The checks will be random.
Passengers will be informed of the new regulations at the check in desk and they will be given ample opportunity to either stow their electronic devices into their hold luggage or to retrieve a charger from their hold luggage.
We recommend that you ensure that your electronic devices are fully charged before you depart for the airport. Always carry a charger in your hand luggage. Bigger airlines aircraft have USB and plug points in every seat making charging your phone easier.
Plug points can be found at airports around the world, you may have to carry an adapter plug with you. If you find yourself with an uncharged phone see if there is an electronics retailer nearby that will allow you to use one of their chargers to give your mobile phone a bit of battery life. Many airports have charging stations installed with power cables that fit all the mayor smartphone brands.
How you can conserve your mobile phone battery    
If you own a smartphone turn it to "Airplane mode" when charging, your phone will charge faster.

Turn your cellular data off and use only Wifi, if you're in an area with Wifi. Your battery will last twice as long.

If you turn your wifi and cellular data off, your phone battery life will be extended considerably.

Avoid playing games on your mobile phone.
---
You might also be interested in:
---

Doha International Airport is located on the outskirts of Doha between F Ring and Airport Roads. It is one of the world's fastest growing airports and the base for Qatar Airways. This airport is also home to one of the longest runways in civil aviation. Due to the growth of Qatar Airways and the popularity of Qatar as a tourist destination this airport will be replaced by the New Doha International Airport in April 2013. In this guide you will find all the information about this airport.
Departures and Transfer Terminal
This terminal has been expanded numerous times in order to cope with the growing passenger numbers. This is the main terminal and handles all economy flights. The terminal has 44 satellite gates as well as seating areas and an abundant duty free shopping area. All departing and transfer passangers will go through this terminal.
Terminal A – This terminal is the check-in area and is open exclusively for the use of Qatar Airways as they have by far the most traffic and this is their hub.
Terminal B – This terminal deals with the traffic from the remaining airlines that fly through Doha and has 35 counters to deal with passanger flow.
Arriving in Doha
Arrivals terminal – the terminal has twenty two immigration counters, eight e-gate facilities, eight baggage carousels and thirty six concierge desks for airport transfers.
If Doha is your final destination you will be transported to the arrival terminal by bus. Ensure that you pay attention to the signs and announcements in the bus and that you only disembark at the arrivals terminal.
If you are transferring in Doha you will be transported to the transfer and departures terminal. Once again be aware of signs and announcements and make sure to only disembark the bus at the transfers and departures terminal. It would not be practical to miss your connection due to disembarking at the wrong terminal.
These are the instructions given to passengers on the Doha International Airport Website:
If you have an onward boarding pass, please:
• Follow the directional sign to one of the Transfer Areas
• Go through security screening
• Check your airline's designated Transfer Area for Check-in
• Staff will assist you by issuing your onward boarding card and advise you about the boarding gate allocated to your flight
• Reach your boarding gate at least 30 minutes before your flight departure time
For passengers without an onward boarding pass, please:
• Check your airline's designated Transfer Area
• Follow the directional sign to the designated Transfer Areas for check-in
• Go through security screening
• Check your gate number and time, and reach your boarding gate at least 30 minutes before departure time
Safe Travels!!