As a driver in Qatar, it's important to keep informed about traffic offences so you can avoid them. Here's the most common ones.
Posted on
22 July 2013
|
Last updated on 19 June 2017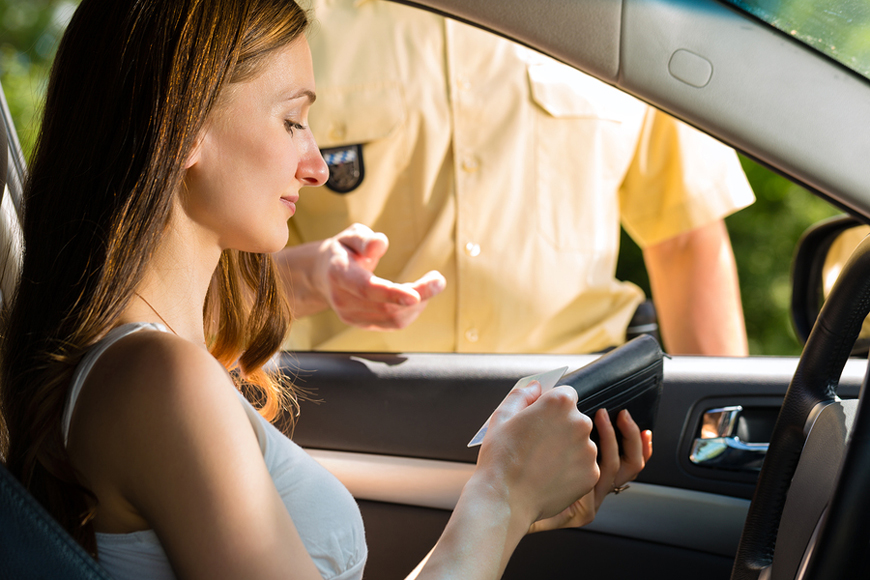 In order to curb the high number of road deaths and reckless accidents, the Qatari government has put in efforts in the past few years to make the traffic law strict in. The system here is a points-based system and includes severe penalties which can lead to a driving ban.
The law
1.
When a driver reaches 14 points, a diving licence may be suspended for three months.
2.
If after the first ban the same person gathers a further 12 points, their driving license will be suspended for six months,
3.
Nine months on the accumulation of the next 10 points.
4.
One year for the next eight points.
5.
Ultimately, their driving license will be cancelled if the driver then accumulates another six points.
Once a driving licence has been cancelled, it can only be issued again once the driver has re-taken his driving test.
In addition to the points, monetary fines can be, and are, severe.
SEE ALSO: New mobile radars added in Qatar
A major difference between Qatar and most Western countries is that drivers are not informed here when a driving offence has been committed. Therefore, it is vitally important that you check regularly to see if there is an offence against your vehicle. If you do not check regularly and you try to leave the country with a fine outstanding, then it is likely that you will not be allowed to leave the country until it has been paid.
Luckily, with access to the internet, it is very easy for you to check to see if any offences have been committed. The easiest way is to do it here on the Ministry of Interior ("MOI") website. 
SEE ALSO: 12 signs you've been an expat in Qatar too long
Enter your plate number and click submit. If there are no violations, it will state "No Violations" or alternatively a list will appear. Each offence will have a reference number, date, time, description (sometimes blank), location and number of points incurred together with the amount of the fine. There is an option at the bottom of the list called "settlement of fines."
Alternatively, there are a number of MOI booths located in and around Doha where you can settle the violations and have your points added to your licence (such as the City Centre mall).
The following is just a selection of offences that are currently in force together with the number of points associated with each one.
Offence Points
| | | |
| --- | --- | --- |
| Offence | Points | Fine (QR) |
| Jumping a red light | 7 | 6000 |
| Driving in the opposite direction | 6 | 6000 |
| Exceeding the maximum speed | 4 | 500 + 100 for every 10km/h over |
| Not using the turn signal in advance | 0 | 300 |
| Driving with licence that hasn't been renewed | 0 | 1500 |
| Driving with suspended licence | 3 | 3000 |
| Driving an unregistered vehicle | 2 | 3000 |
| Driving a vehicle without number plates | 3 | 3000 |
| Unauthorised changes made to number plates | 3 | 1500 |
| Blocking the flow of traffic intentionally | 3 | 500 |
| Driver or front seat passenger aren't wearing a seat belt | 0 | 500 |
| Using mobile phone while driving | 0 | 500 |
| Parking offence | 3 | 300 |
| Driving without a licence or refusing to give it to the police | 1 | 500 |
Other useful websites
Hukoomi
An e-Government portal that allows citizens, residents, businesses and visitors to easily access government information and services any time
Enjoy your time here in Doha, don't be afraid to get out there and explore, it really is worth the effort. Stay safe and happy motoring!