Watch the live feed currently being streamed from Zayed Sports Stadium
Posted on
5 February 2019
|
Last updated on 5 February 2019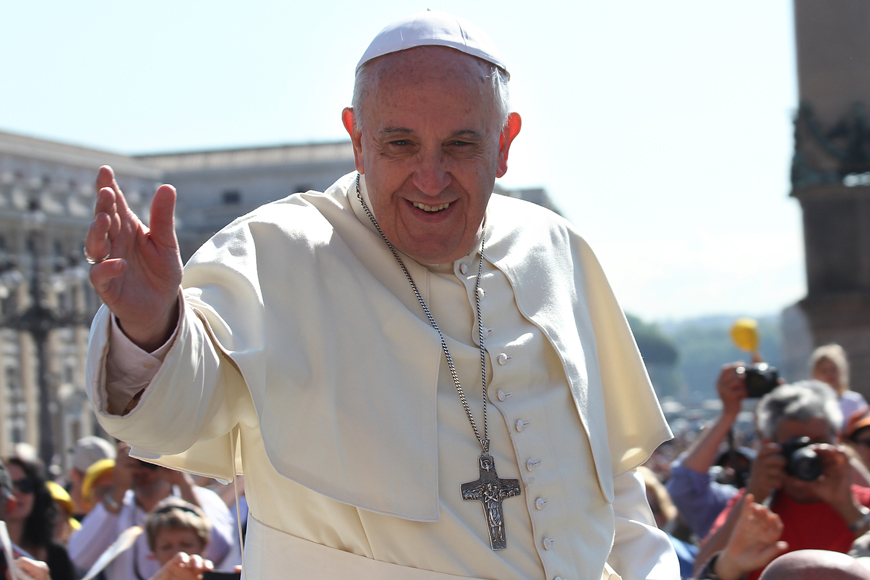 If you couldn't make it to Abu Dhabi today, don't worry...
History is currently being made in the UAE's capital emirate as Pope Francis prepares to hose a public Papal Mass at Sheikh Zayed Sports City Stadium this morning.
Over 135,000 Catholics who managed to secure a ticket are currently gathered at the stadium, with most travelling overnight to reach the stadium.
To allow us to watch the UAE Papal Mass 2019, a live feed is currently being streamed on YouTube:
The mass will be live-streamed on the official website www.uaepapalvisit.org and also within all churches in the UAE.
A landmark moment in interfaith relations
Pope Francis' visit to Abu Dhabi this February is a historical moment in interfaith relations.
Speaking after confirmation of the Pope's trip to the UAE, His Highness Sheikh Mohammed bin Rashid Al Maktoum, Vice-President and Prime Minister of the UAE and Ruler of Dubai shared "We welcome the news of Pope Francis' visit to the United Arab Emirates next February – a visit that will strengthen our ties and understanding of each other, enhance interfaith dialogue and help us to work together to maintain and build peace among the nations of the world."
Sheikh Mohammed bin Zayed also shared the following:
"The UAE is delighted to welcome His Holiness Pope Francis on the upcoming visit to the UAE. He is a symbol of peace, tolerance and the promotion of brotherhood.
"We look forward to a historic visit, through which we will seek a dialogue on the peaceful coexistence among peoples."
This historic trip – the first to any GCC member country - is in keeping with the UAE's theme for 2019, the "Year of Tolerance"; during which, residents of the country are encourage to tolerate and embrace different religions and cultures along four other pillars.