We're bringing our annual Yummy Mummy Show to the Capital for 2017... Join us for a great event of all things mum!
Posted on
19 March 2017
|
Last updated on 11 May 2017

ExpatWoman's Yummy Mummy Show in Abu Dhabi 2017

We're bringing our annual Yummy Mummy Show to the Capital for 2017... Join us for a great event of all things mum!
Are you a parent in Abu Dhabi? We have just the event for you to enjoy! Our annual Yummy Mummy Show is the perfect day out for millennial mums, as we promise to bring you the best of what Abu Dhabi has to offer for parents and families living here. 
When: Saturday 13th May, 2017

Where: Saadiyat Ballroom, Grand Millennium Al Wahda

Time: 10am - 3pm

Price: FREE!

FAQs: See here

Location
The best part? It's FREE to attend! Join us for FREE refreshments and enjoy a range of fun-filled activities for both parents and kids, live entertainment, gain an insight into the services on offer in the Emirate as well as great products you can walk away with... It's set to be a day of pampering and fun! There'll also be free refreshments available throughout the event for you to enjoy.
There will be something for everyone, and you'll have the chance to browse exhibitor stands displaying a range of services and products from beauty and fashion, to health and fitness, to some of Abu Dhabi's best crafters in our Croutique Crafters' Market. Plus, with a range of free activities for your little ones to enjoy, we're sure you'll have a lovely day out on us.
You don't have to be a mother yourself in order to come along and enjoy this fantastic day out! There's plenty for everyone, and a great excuse for a day out and a small shopping spree! 
Entertainment & Activities
An ExpatWoman event wouldn't be complete without the addition of some fantastic entertainment and free activities for you to enjoy... From giveaways, to magic shows, science shows and even gym workouts... We've had it all over the years! 
So make your visit to our Yummy Mummy Show a full day out for all to enjoy. See what's on...
WIN a 4 night family staycation in Jordan
Mövenpick Tala Bay will be providing one lucky winner the chance to WIN a 4 night and 5 day, half-board stay at their resort in Jordan. The package includes: VIP airport transfers, VIP welcome amenities on arrival, a family room (2 adults, 2 kids), free Kids Club access, a kids pastry class, one-time spa treatment for parents with free use of the spa facilities at ZARA Spa Tala Bay during your stay, PLUS access to the yoga area, the jogging track, an organic garden tour and special access to back of the house operations. 
To find out more about Mövenpick Resport & Spa Tala Bay Aqaba, click here or make sure to enter the raffle by speaking to an ExpatWoman team member at the event! 
Who'll Be There?
We'll have experts from all different aspects of life here in Dubai, and all will be able to offer advice and hacks about the stages of being a mum here... From pregnancy, to birth, to your child's education and more. 
Keep checking back to this page to catch up on who'll be joining us at the 2017 Yummy Mummy Show! 
---
Sponsors & Supporters
---
Danat Al Emarat Hospital
Danat Al Emarat is a world-class specialty women and children's hospital located in the Emirate of Abu Dhabi and managed by ParkwayHealth Singapore, a subsidiary of Southeast Asia's largest private healthcare provider, Parkway Pantai Private Limited.
The five-storey hospital covers an area of 45,000 square meters, with 150 beds, offering a comprehensive range of inpatient and outpatient medical services including Neonatology & Pediatrics, Obstetrics & Gynecology, General & Pediatric Surgery, Women's Diagnostics & Breast Imaging, Minimally Access Surgery and more, all of which are equipped with the latest technology and highly-qualified staff to provide unmatched patient and family-centered care. Our medical team is hand-picked from the international and local markets specializing in numerous sub-specialties.
Our consultants and clinicians work closely together to ensure the entire needs of women and children are addressed in a single convenient location and to the highest standards. Danat Al Emarat is the only private women and children hospital to have a Fetal Medicine Unit along with a full-fledged Neonatal Intensive Care Unit (NICU Level III) providing care for the most fragile newborns, establishing Danat Al Emarat as a regional referral center for women with high-risk pregnancy.
Adopting top international hospitality standards, Danat Al Emarat provides a full range of VIP suites and services to cater to the Abu Dhabi Community combined with leisure and entertainment for the families and guests. Danat Al Emarat is the flagship hospital of United Eastern Medical Services (UEMedical) group, Abu Dhabi's leading Healthcare Development & Investment Company. The hospital was designed by renowned American architectural firm, HKS.
For more information, please visit www.danatalemarat.ae.
Tel: +971 2 614 9999
Email: [email protected]
Facebook: www.facebook.com/DanatAlEmaratHospital 
Instagram: www.instagram.com/danatalemarat_
Twitter: twitter.com/DanatAlEmarat_
Location: Abu Dhabi Gate City – Abu Dhabi
---
Health Plus
HealthPlus, part of United Eastern Medical Services (UEMedical), is a network of specialized outpatient centers in the Emirate of Abu Dhabi that offer premium healthcare services combined with the latest innovative technologies in the sector.
Staffed by highly-qualified, skilled international physicians and nurses, the HealthPlus Network of Specialty Centers provides sub-specialty healthcare services in a range of fields focused on the diagnosis, treatment and management of issues prevalent in the region. The HealthPlus Network comprises of the following centers:
HealthPlus IVF Fertility Center, one of the first fertility centers in the UAE, featuring ground-breaking technologies and offering a holistic approach to fertility from counselling to diagnosis and treatment. 
Tel.: +971 2 643 3494
Location: Al Karama Street – Abu Dhabi
HealthPlus Diabetes & Endocrinology Center, established in partnership with renowned Diabetes Zentrum Mergentheim (DZM) in Germany, offering a complete range of services for patients with diabetes and endocrine disorders, and their families.
Tel.: +971 2 666 0363
Al Bateen Street – Abu Dhabi
HealthPlus Children's Specialty Center, the Capital's first outpatient facility delivering integrated, multi-specialty pediatric care in a nurturing and child-centric environment. 
Tel.: +971 2 658 2221
Location: Al Khaleej Al Arabi Street – Abu Dhabi
HealthPlus Family Center, providing healthcare and dental solutions for the entire family. 
Tel.: +971 2 557 1818
Location: Al Bander, Raha Beach – Abu Dhabi
HealthPlus Women's Health Center, offering a comprehensive range of services dedicated to women's health and well-being. 
Tel.: +971 2 643 3494
Location: Al Karama Street – Abu Dhabi
For more information, please visit www.hplus.ae or www.facebook.com/HealthPlusUAE
---
Moorfields Eye Hospital Centre
Moorfields Eye Hospital Centre in Abu Dhabi is a partnership between Moorfields Eye Hospital NHS Foundation Trust UK and United Eastern Medical Services (UEMedical). Moorfields Eye Hospital in London was founded over 200 years ago and is the oldest and one of the largest centres for ophthalmic treatment, teaching and research in the world.    
Moorfields Eye Hospital Centre Abu Dhabi provides a comprehensive range of specialist ophthalmological services for adults and children, including surgical and nonsurgical treatments for common and complex eye conditions in children and adults, including strabismus (squint), glaucoma, retina (medical and surgical), oculoplastics (including cosmetic surgery around the eye), corneal and refractive vision corrective surgery.
Uniquely, we have the world's largest Aviation Ophthalmology Department that treats and certifies commercial aircrew as fit to fly from an ocular point of view.  A team of highly experienced and qualified consultant ophthalmologists, most of whom trained and practiced at Moorfields Eye Hospital in London, is based permanently in the UAE to provide treatment and follow up to patients, supported by highly-qualified medical team, with advanced equipment and technology for the diagnosis and treatment of the most complex eye conditions. Each of our Consultant Ophthalmologists has a different subspecialty area within ophthalmology, which allows for a better overall experience and accuracy in terms of patient appointment bookings and treatment plans. Moorfields has established a specialist team of six retinal consultant ophthalmologists focusing on medical retinal diseases such as diabetic retinopathy, one of the most common complications caused by diabetes. The services covered at the hospital are also supported by a full range optometry (spectacle and contact lens) and orthoptic (eye balance measurement) assessments.
For more information, please visit www.moorfields.ae/abudhabi
Tel.: +971 2 635 6161
Facebook: www.facebook.com/MoorfieldsUAE
Instragram: www.instagram.com/MoorfieldsUAE
Twitter: www.twitter.com/MoorfieldsUAE  
Location: Villa B01 & B02, Marina Village, near Marina Mall, Abu Dhabi
---
Mövenpick Resort & Spa Tala Bay Aqaba
Mövenpick Resort & Spa Tala Bay Aqaba is an award-winning resort combines contemporary decor and first-class facilities in a stunning beachfront location just 15 minutes from Aqaba's city centre and 25 minutes from King Hussein International Airport.
Enjoy complimentary WiFi and views of the Red Sea, mountains, gardens or pools from our 306 rooms, family rooms and suites. All of our 5-star hotel rooms have private terraces or balconies, so you can unwind at leisure with a drink from the free minibar.
Fresh seafood, authentic Italian cuisine, informal poolside dining and sea view lounges are just some of the highlights at our eight hotel restaurants and bars. Lavish events, receptions and conferences can be hosted in our ballroom, meeting room and beautiful outdoor venues.
In addition to a 150 metre-long private beach and several swimming pools, we also have a dive centre, kids' club and a variety of water sports. Refresh in the sauna and experience showers of Zara Spa Tala Bay, or explore the desert and historic sites nearby.
Find more information on www.movenpick.com/aqaba-tala-bay
---
Croutique
Croutique is the go to place for home makers, artists, fashion designers, crafters, boutique owners and more, to showcase their creativity and for shoppers to buy bespoke, quirky, individual and unusual gifts and wares. 
Visit Croutique at the Yummy Mummy Show and enter your chance to win a hamper worth over AED 1,500!
---
ewmoda
ewmoda is the newly launched fashion and lifestyle vertical of the ExpatWoman.com. ewmoda feature the very best of news, features and editorial from the fashion, beauty, home and lifestyle worlds in a fresh and modern environment.
---
Cobone
Featuring daily deals on the best things to do, see and eat and buy in Dubai. Cobone is an easy and fun way to get fantastic deals on great experiences in your city. Shopping with Cobone is easy! We only offer deals on great experiences and products that we would love to try ourselves... So you know you are getting a secure and unique experience each time a Cobone deal goes live. 
Visit www.cobone.com for more information, or come along to the YMS to meet the Cobone team and win some fantastic prizes with our wheel of fortune! 
---
Wellness
---
The Health Bank
Who do you turn to when your child is unwell? Who do you call when you fall ill in a foreign country? Where do you store all your family's medical records and information?
That's where The Health Bank comes in. The Health Bank helps you and your family manage your health and wellness through a variety of unique services. We compliment any health insurance plan by offering you and your loved one's proactive care and support.
Membership benefits include:
Universal Electronic Health Record (EHR): Be in control of your health. We collate and digitalize all necessary past medical records. You have access to your records through a secure online portal and mobile app. Comprehensive, up-to-date EHRs can reduce errors, improve safety, and support better outcomes.
Global Nexus: We have a global network of 25,000+ healthcare and wellness providers in over 150 countries. Get reliable, quality care when you need it most.
24/7 care coordination: Let us be your trusted companion. Our professional Care Coordinators are your sole point of contact when it comes to your health and wellness needs.
International medical advice: Be at peace knowing a physician is just a phone call away. Get the advice you need 24/7, no matter where you are in the world.
Remote second medical opinion: Be confident that you are making the right medical decisions. Request a remote second medical opinion from a leading centre of medical excellence.
International travel assistance: Get the information and support you need when traveling abroad. Pre-trip advice on visas, inoculations, health risks and more.
Emergency medical evacuation: Travel with the peace of mind of knowing that timely and efficient care will be coordinated for you and your loved ones if ever need be.
Innovative wellness programs utilizing your DNA: For individuals interested in innovative wellness offerings, we provide bespoke wellness plans designed using your unique genetic information. 
Access to aesthetic and anti-ageing consultant. Interested in discussing aesthetics and anti-ageing options with an unbiased, trusted, educated individual? We connect you with a highly sought after consultant who will help guide you and provide you with top-tier physician referrals.
Unbeatable prices for extra help. Whether you require a midwife or a nurse at home, or a personal trainer and a dietician, we connect you with top providers at preferred rates.
Whether you are fit and healthy, or suffering from a chronic condition, we have a package that will meet your family's needs.
Become a Health Bank member today, for peace of mind tomorrow.
www.thbglobal.com
[email protected]
+971 4 557 3508
Visit our stand and learn more about our exclusive offerings and special prices for The Yummy Mummy Show attendees.
The Health Bank will also be hosting hula hoop contests, raffle prizes worth up to AED 6,000, and a fun family photo booth!
---
CryoSave
Caring for your newborn's stem cells is a great responsibility, one that we take very seriously at CryoSave. That is why in our process, from the collection to the retrieval of the stem cells, is held to the highest quality standards in the industry. Our state-of-the-art laboratories remain on the forefront of stem cell research and technology, and we have a personalised processing approach since every sample is unique.
CryoSave Arabia, the GCC region's first and only private Cord Blood Stem Cell Bank, was officially launched in 2006, by the UAE Minister of Health and operates the region's largest and most technologically advanced private laboratory and cryogenic preservation facility.
Part of Esperite, the CyyoSave flagship company was established in the year 2000 and operated laboratories in Switzerland, Dubai, Netherlands, Belgium, Germany, South Africa and Portugal. CryoSave has decades of experience offering comprehensive cord blood and cord tissue banking and have processed more than 350,000 samples, the largest number in Europe.
This laboratory is dedicated and designed exclusively to handle stem cells found in the umbilical cord blood of newborns and is located In Dubai Healthcare City. It is accredited by the American Association of Blood Banking (AABB), United States Food and Drug Administration (US FDA) and UAE Ministry of Health.
Visit cryo-save.com for more information.
---
Education
---
Stepping Stones Nurseries
Stepping Stones Nurseries provide the right means for your child to learn in his or her unique way by giving a platform for each individual child to build a strong and well-rounded foundation for their future.
Each branch has very qualified and experienced educators that undergo regular comprehensive training to ensure up to date knowledge and skills.
Contact any of our branches in Al Bateen, East Corniche, Between The Bridges and Khalifa A.
We are opening branches in Dubai and Reem Island soon!
For more information, visit www.steppingstones.ae or call us personally at any branch.
---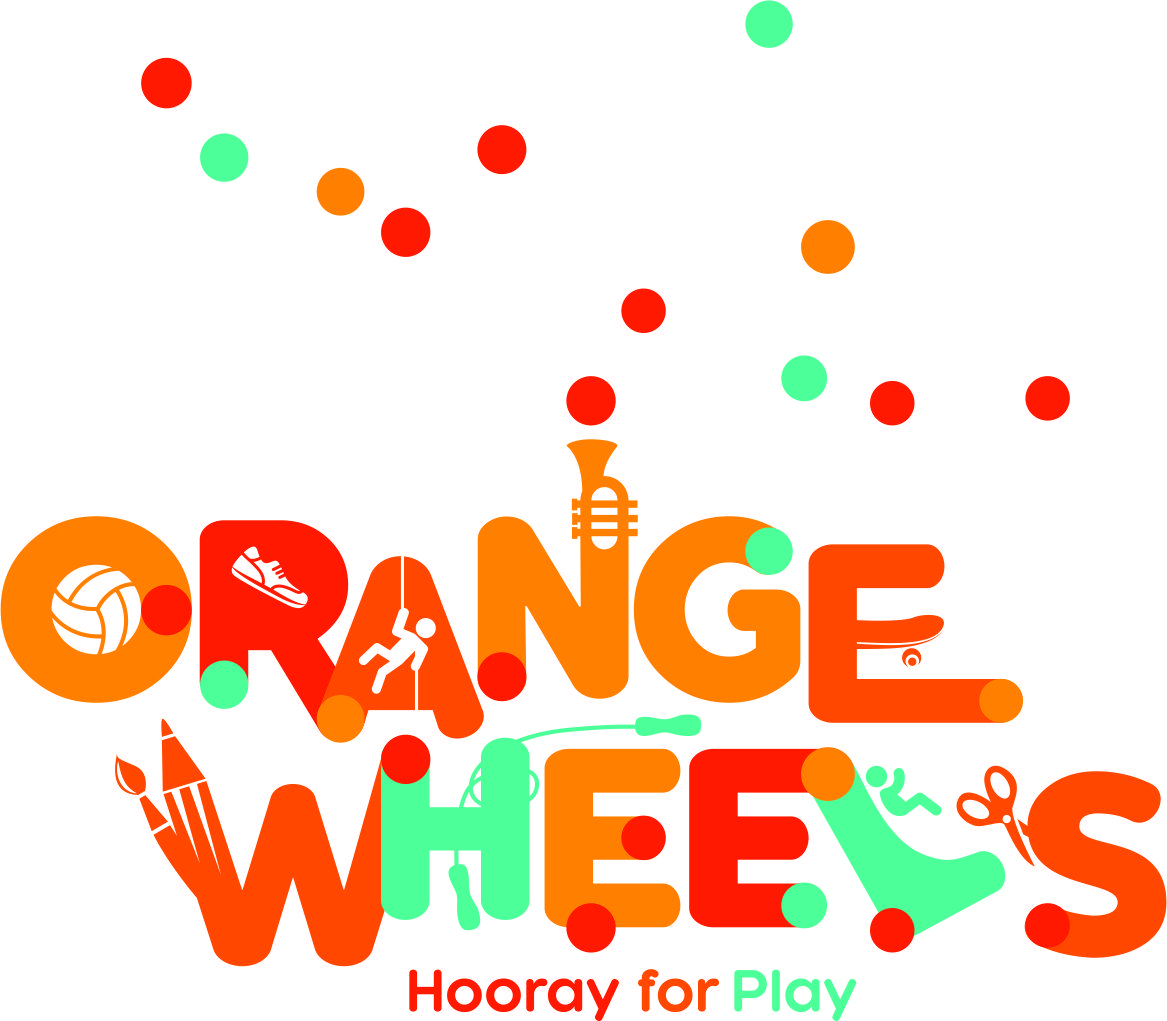 Orange Wheels
Orange Wheels, a subsidiary of IdeaCrate Edutainment Company, is a unique one-stop educational and entertainment centre for the whole family. Located on the Ground Floor of Al Wahda Mall extension, this innovative indoor play center features various fun zones including two play structures (Mega for 5 to 12 years and Junior for under 5's), climbing walls, O-Town, A&C or arts and crafts area, gym, classrooms and party halls, SalOn and spa for kids and moms, Café-O serving healthy treats for the whole family, and retail space.
All equipment has been meticulously handpicked, complying to the highest international safety standards to give parents the peace of mind and kids up to 15 the chance to explore, create, learn and develop in a fun environment.  
Visit us at the Yummy Mummy Show and let your little ones enjoy free entertainment, including fun with playdough, arts & crafts, balloon bending, facepainting and a nail station! 
---
Fashion & Beauty
---
BluePink Fashion
BluePink Fashion is a brand offering stylish maternity and kids clothing. At BluePink Fashion, we understand an expectant mother's special state of mind and body, which is why our designs are a perfect fusion of comfort, sophistication and flawless fit.Beyond just maternity wear, BluePink Fashion also desires to strengthen a woman's self-image and uplift her frame of mind. 
Based in the residential suburb of Al Barsha, we want to reach out to as many expectant moms. Hence, we offer maternity styles for every aspect of her life from casual to work and sleep.Our collection has been specially designed to flatter her bump and accommodate new curves with the use of breathable cotton fabrics, happy colors, and slimming cuts.
Our kid's collection for girls and boys offers fashionable clothing for up to 3 years of age. Much thought and care have been put into designing the smart-casual collection made from cotton fabrics. The collection also boasts of comfortable designs that are easy to wear and use of playful hand-made accessories. We believe that beautiful clothes deserve to be worn and enjoyed by your tots. This is why BluePink Fashion is the place where you can always count on finding the perfect outfit for the little bundles of joy in your life.
At the Yummy Mummy Show, visitors to BluePink Fashion's stall will be able to enter a raffle, and will also receive a FREE back and shoulder massage, face-painting, free cookies and even coffee! 
---
Palmer's
E.T. Browne Drug Company is one of the longest standing proprietors of skin and hair care products in the United States. The company has been family owned since the middle of the nineteenth century and has been under the current ownership since 1971. E.T. Browne Drug Company has been headquartered in New Jersey for over 50 years.
Under the current ownership, the revolutionary brand Palmer's Cocoa Butter Formula was created and introduced to the world. Since that time Palmer's has expanded on its vast knowledge and heritage, developing brand ranges such as Skin Success, Shea Butter Formula, Olive Butter Formula, Coconut Oil Formula, Olive Oil Formula and Hair Success. These brands give E.T. Browne a strong presence in important market segments such as skin care, pregnancy, skin fade care, and hair care.
Palmer's has a global presence; available in over 80 countries offering the #1 Cocoa Butter brand in the world. This unique heritage and commitment to quality has stood the test of time, making Palmer's a trusted household name, used by families for generations.
Palmer's is a cruelty-free company and does NOT conduct product tests on animals.
---
Food & Beverage
---
Candylicious
At Candylicious, our mission is simple: Eat Happy! Through the joy of candy we aim to make the whole world a happier place. Just about anything you are craving for can be found in the aisles of Candylicious' 10,000 square feet whimsical store. Here you will find yourself surrounded with an extensive range of candies, chocolates and snacks, some have never been seen in the country - from old fashioned candies that brings back sweet memories also loved by the children of this time to gourmet chocolates and healthy options treats.
For more information about Candylicious:
www.candyliciousworld.com / Instagram.com/candyliciousuae / Facebook.com/candyliciousuae / Twitter.com/candyliciousuae
---
The Inventing Room
The Inventing Room started in 2009 when Chef Ian Kleinman, inspired by the 1971 Charlie and The Chocolate Factory Movie, craved to create something fun, something imaginative, something absolutely unique.
 
Since that first explosive moment we've helped people discover their childlike wonder. We take our Willy Wonka-inspired heritage seriously. But not too seriously - because we're all about delicious fun and surprising your senses.
 
Using ingredients like liquid nitrogen and techniques like compression, we create dishes that dazzle your imagination and taste buds. The one thing you won't be is bored.
 
The Inventing Room is comprised of two concepts: Dessert Shop & catering service.
 
Come visit The Inventing Room at The Yummy Mummy Show to try a dazzling treat!
---
Finance
---
deVere Acuma
deVere Acuma, part of one of the world's leading independent financial advisory organisations, provides trusted, independent financial advice to expatriates and international investors based in the Middle East.
We help our clients across Dubai and Abu Dhabi reach, and often ex