Here are a fellow EWer's top tips of what to do with visitors in Abu Dhabi, including places to go, things to see and do.
Posted on
23 July 2013
|
Last updated on 29 May 2017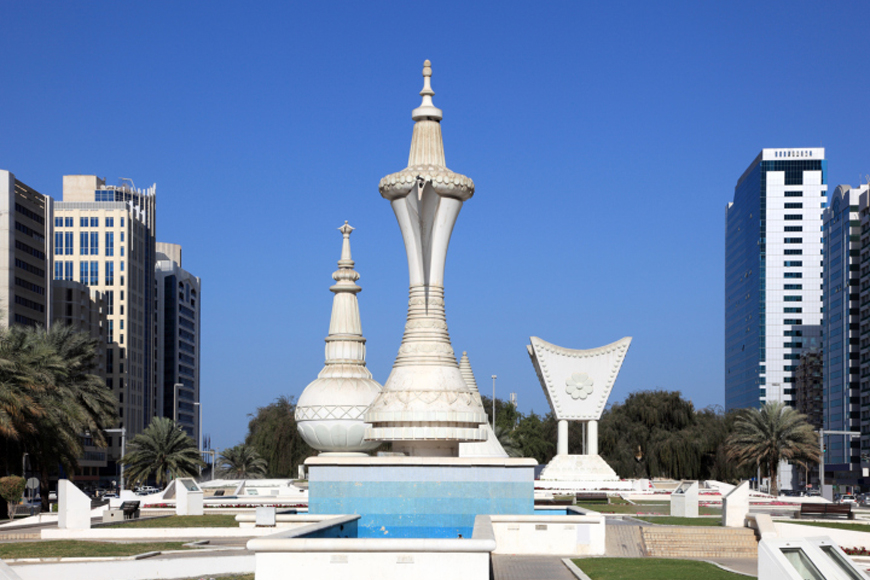 We are living here in this beautiful place, the sun is shining, and lots of us have friends and family want to come and holiday with us. (and yes, we end up sometimes having cousins we never knew we had, all of a sudden being very friendly on email… all sorts of friends and relations coming out of the woodwork)
What to do with them and how to occupy them is sometimes a bit of a challenge, they are on holiday and want to be busy doing something every day, we of course are living our lives, and not on vacation every time we have houseguests. Our husbands , and sometimes ourselves, are typically working, and those of us with kids have the school run, homework…. And early bedtime! 
When I first arrived here in the UAE a friend who was already living here told me that they best plan when you had visitors, was get them up in the morning and give them something to do during the day, the visitors – unaccustomed to the heat, would be wiped out , give them dinner and an hour of 'family time' and they would be dog tired, and go to bed early, exhausted ! With that in mind, I have devised a list for daytime activities, that I tape to the fridge when I have people staying with me. Suggestions of what they could do every day, and they can just choose something, and I either can drop them off or they can go in a cab.
ABU DHABI CORNICHE
You can rent bicycles, take a walk and stop at some of the many café's and ice cream kiosks. You can take a picnic to the public beach; where there are shaded areas and lifeguards should you decide to swim
HERITAGE VILLAGE
Heritage Village revolves around the traditional lifestyle of the Bedouins, you will be able to enjoy a traditional souq and mosque, take a look at mud brick buildings and homes, ride a camel and find out what the old fashioned sport of falconry is all about.
FERARI WORLD
Ferrari themed amusement park on Yas Island in Abu Dhabi. The theme park is home to Formula Rossa, the world's fastest roller coaster. You can spend a whole day at Ferrari World, with many rides and experiences to be had.
THE SHEIKH ZAYED GRAND MOSQUE
The majestic Sheikh Zayed Grand Mosque is a national landmark in Abu Dhabi, and is and one of the most beautiful in the world. The mosque is open to the public, and entrance is free. It is most important, when visiting the mosque, that you respect the fact that you are in a place of worship, ladies will be asked to wear Abaya (which is provided) and gentlemen to be respectfully dressed. Children are welcome to visit when accompanied by adults.
BEACHES
New beach at Corniche
Al Bateen Beach
Yas Island Beach
BOWLING
In Zayed Sports City It has 40 bowling lanes and offers a wide choice of food and beverages including the 'Noodle Bowl',
ICE SKATING
The Abu Dhabi Ice Rink is located on the boundary of Zayed Sports City, and is an Olympic sized international standard facility. The rink is open to the public for public skating as well as ice hockey, figure skating, and special events.
DESERT SAFARI/WADI BASHING
Taking a desert safari is a very popular and activity which attracts both the locals and tourists. have a little taste of Bedouin life out on the vast sands. Many companies offer Safari Tours, where your trip may stop and eat dinner at a desert camp, where you will be able to do camel riding, , try shisha, henna painting and belly dancing.
KIDS PARK ZOO
Visitors can see around one hundred and twenty varieties of species (wild animals, reptiles, birds and amphibians) from all over the world. Visitors are encouraged to interact with some of the animals.
WOMENS CRAFT CENTRE
Situated at the far end of Karamah Street, U.A.E. Women's Association carries out weaving, embroidery, sewing, basketry and other methods of handicrafts, and is a good place to see the skills of the local women on display. One can have a view of the ladies actually working on their craft items sitting in groups and working together displaying their skill and talents.
MALLS
Abu Dhabi's many shopping malls are always a popular outing for old and young alike, visitors can have a walk around, stop for a coffee or ice cream, all in air conditioned comfort. So many to choose from…Abu Dhabi Mall, Dhalma Mall, Marina Mall, Al Raha Mall, Al Wahda Mall, Khalidiyah Mall, Mushrif Mall, Abu Dhabi Co-operative Society Complex, Hamdan Centre, Khalifa Centre, Madinat Zayed Shopping Centre
GOLD
A trip to Abu Dhabi without shopping for some real souvenir items, the kind that last forever ! Price haggling is a must, however, is an art you must learn before setting off for this trip.
THE BIG BUS
A good way to allow your visitors take a 'day out' without you, and know that they will not be getting lost, while being able to see whats on offer here in the emirate. Take them to any of the malls and buy a ticket for the Big Bus Tour.
BEACH DAYS AT HOTELS
Most of the bigger local hotels allow you to pay for a 'day pass' to use their beach/pool/leisure facilities, sometimes its nice for our visitors to have a day at the hotel pool
STAY AT HOME AT YOUR HOUSE
It is perfectly OK to have your guests stay at home some days, and just take advantage of your own facilities on offer. Many of us have a pool or gym at our housing complex, if not their own pool.
If all else fails, show them where the fridge is, give them the password for your wifi and the remote control for the TV.
Note: Many of the above activities and attractions can be found in more detail, on this website in the FAQ section. Take Me There>>
Written for EW by Joyce M.