Want to get out for the day or the weekend with the family? Here's some great ideas for the best UAE road trips!
Posted on
10 July 2016
|
Last updated on 28 May 2017
Living in the UAE, we're not short of things to do to fill our weekends and holidays! But sometimes, distance, price and practicality gets in the way leaving us trailing the malls or eating out at our local food haunt. 
So if you're eager to get out for the day or full weekend, here are some great ideas that won't break your bank, and that you can enjoy as a family together! 
Grab the camera, get the kids in the car and enjoy a scenic road trip to one of these top places across the UAE...

1. Al Ain, UAE
The drive to Al Ain really is fuss-free, even for those still getting used to the UAE's vast roads. Simply jump on the Al Ain Road (route 66) from Dubai, or the Abu Dhabi to Al Ain road if you're leaving from the Capital, and drive straight... After a short time, you'll find yourself enjoying beautiful views of dunes and date farms, with the odd camel thrown in, all making for a lovely drive. 
Once you get to Al Ain, you can spend the day in the popular Al Ain Zoo spotting leopards, white tigers, gorillas and lions among man others. Their giraffe feeding experience is a fantastic thing to enjoy, plus if you stay for the evening you'll have chance to catch their evening bird show. After the zoo, head up to Jebel Hafeet, a mountain that borders with Oman. You'll absolutely love the view up there, we promise! 

2. Hatta, Oman
Escape the high-rises of the cities and head to the mountains for a day! You can relax around the pool at the popular Hatta Fort Hotel, complete with rock features, swimming pools and lots of activities to keep the family busy. 
---
You might also be interested in:
---
Don't be put off, the drive to Hatta is an easy one; from Dubai, follow the Hatta Road (E44) and simply drive and from Abu Dhabi, find the Abu Dhabi - Sweihan - Al Hayer Road and follow the signs for Hatta. 

3. Musandam, Oman
Another great adventure to enjoy is the trip to Oman's Musandam peninsula, which is a small enclave surrounded by UAE land. Dubbed the Norway of Arabia, this place has beautiful turquoise waters and rocky fjords. 
While a drive there takes around 3 hours, why not make a weekend of it as it's completely worth the trip! Book yourself a dhow trip to go snorkelling, and you might even catch sigh of a dolphin or two. By staying the night, you can also take the opportunity to camp out on an island for the night. 

4. Liwa, UAE
While it may be around a four hour drive to get to from most areas of the UAE, a trip to the Liwa Oasis is always a memorable one. If you own a powerful 4x4 and a playlist of your favourite songs, this is the perfect road trip to enjoy with friends and family to get as far away from civilisation as possible. Located in the heart of the Empty Quarter desert, Liwa is recognisable for its rolling red sand dunes. 
SEE ALSO: Share your story with fellow expats!
It's such a great place in fact, that it featured in the recent Hollywood hit, Star Wars VII: The Force Awakens. High five for the Liwa desert! 

5. Fujairah UAE
If you haven't already taken yourself to Fujairah during your life in the UAE, you need to book a trip there sooner rather than later. As the scuba-diving destination of the UAE, Fujairah is one of the major emirates of the UAE and has a coastline made up exclusively of the Gulf of Oman's waters. Enjoy a drive through mountains, passing by gorgeous quaint towns that are surrounded by mountain ranges, which make a pleasant change to skyscrapers.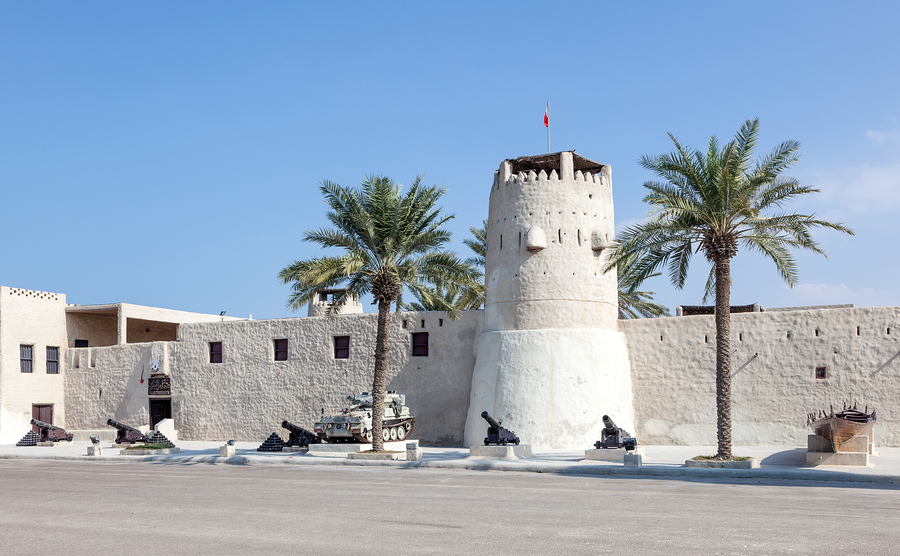 6. Umm Al Quwain, UAE
For those of you brave enough to journey to Umm Al Quwain, you're set to see and enjoy a number of small islands and mangroves just off the coast, which you can see from the old town. If you want to explore these islands, there are opportunities avilable with local companies. For those who wish to keep their feet on ground, you'll have the chance to wander around the historic harbour, which is also home to a traditonal dhow building yard. 
Lastly, if you're making a weekend of it, stay over and spend your second day lazing around Dreamland Aqua Park! 
***
Are there any other UAE destinations that you love to explore? Share them with us by commenting below!