'Bump Bowls' Are The Sweetest Baby Photography Trend
There's no denying that these are seriously cute and make an amazing keepsake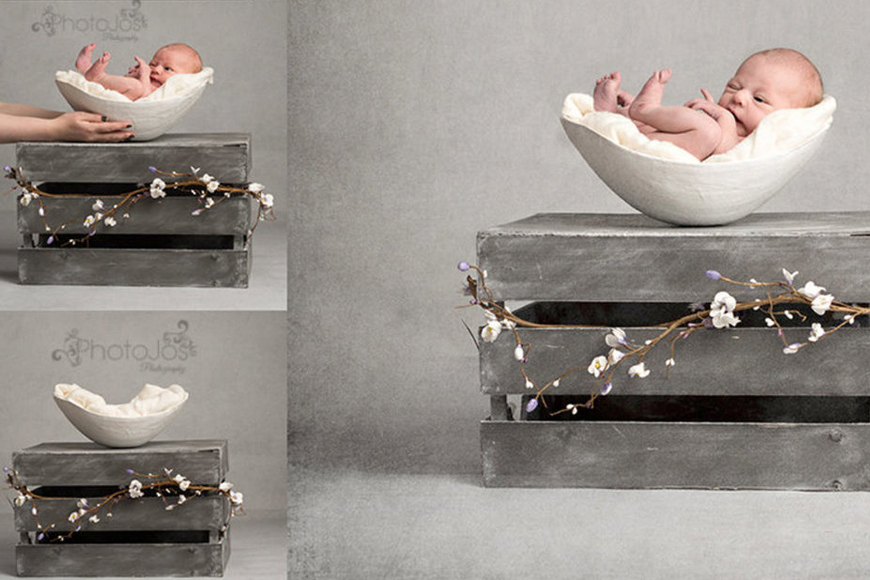 When it comes to newborn baby photography, you'd be forgiven for not feeling any excitement. There are endless amounts of images of babies wrapped in cute costumes, with snuggly hats on their little, delicate heads sleeping peacefully while the camera snaps away.
As a result, parents who wish to have professional photos taken of their newborn are left struggling to find inspiration and ways to pose their child in a unique way.
That was the case, until UK based photographer Jocelyn Conway invented one of the most meaningful approaches yet… So much so, that her work has made international headlines over the past year.
The concept? Babies… In plaster casts of their mothers' pregnant bellies.
Conway herself trained in body-casting, which then led her to invent her now-trademarked idea of the 'Bump Bowl'. For each one, she takes a cast of the mother's stomach between 34 to 36 weeks along, and then once the baby arrives – they're posed in the cast, making for some lovely, unique baby photos to keep forever.
"I love the idea of the baby being back in its bump for a photo!" Conway told The Huffington Post.
"The babies usually love being back in their casts! They seem to settle straight back in to their 'home' for the last nine months! It's lovely to see!"