Ask an Expert: What's the Best Way to Quickly Potty Train My Toddler?
Potty training expert Amanda Jenner explains the best way to toilet train a child is by spotting the right signs, using rewards & making it all fun.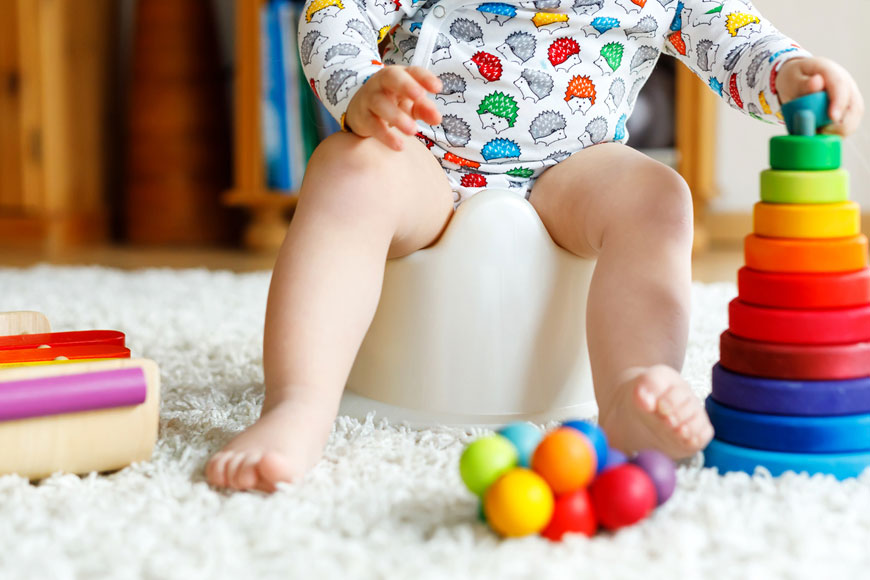 What's the best way to potty train my two-year-old daughter? She starts nursery in September and I want to make sure she's out of nappies by then.
Amanda Jenner, author of Potty Training Magic (Vermilion, £7.99/AED37.31, available now), says: "What's really important is to make sure as a parent you're ready and have done your research into a method that suits you and your daughter.
"Spotting signs your little girl is ready is key to successful potty training. There are different signs to look for but a few key ones are: Stopping in her tracks when she's done a wee or a poo; insisting on a nappy change once she's soiled her nappy; going for longer periods of dry nappies throughout the day; understanding simple instructions and commands, and being able to communicate.
SEE ALSO: This Is The Best Feeding Schedule For Toddlers, According To Experts