Kylie Jenner Names Her Baby 'Stormi Webster'
But, what does it mean?
Posted on
7 February 2018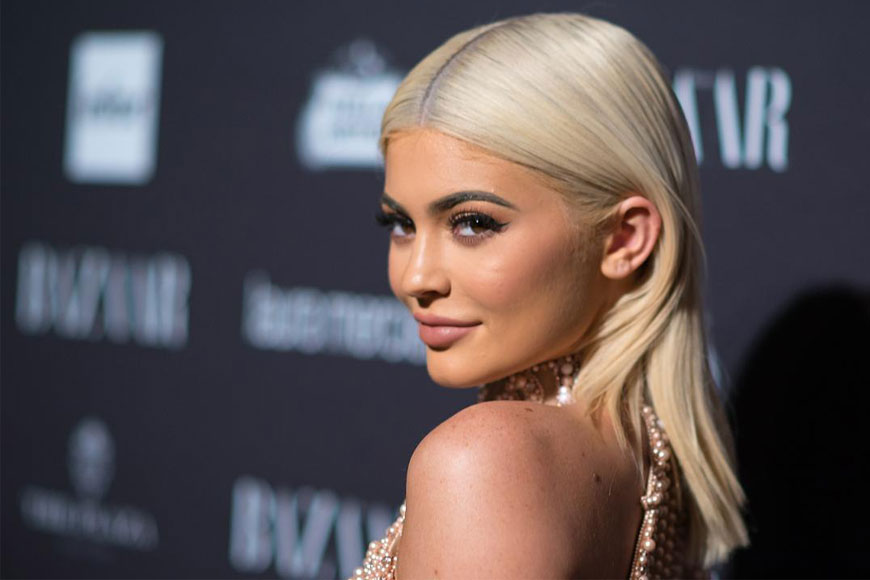 Kylie Jenner revealed her baby's name on Instagram today, and it's not Candy K or Butterfly as we guessed.
The first-time mom shared a picture of her baby girl's hand holding her mommy's finger, and captioned it with 'Stormi Webster.'
Jenner, who is dating rapper Travis Scott, managed to keep her pregnancy hidden throughout the whole journey, and she gave birth on February 1st to a baby girl.
The 20-year-old makeup mogul shared her Pregnancy and giving birth news on Instagram as well, with a video published to her YouTube channel titled 'To Our Daughter' in which she documented her 9-month pregnancy.
And Kylie's baby name pick left fans scratching their heads, as the name 'Stormi Webster' isn't exactly a common one.
We think the name might be derived from the English word 'Stormy' or is an alternative spelling of the Greenlandic 'Storme.' Either way, both words are derived from the old English word 'Storm' which according to Merriam-Webster is defined as 'a disturbance of the atmosphere marked by wind and usually by rain, snow, hail, sleet, or thunder and lightning,' or 'a serious disturbance of any element of nature.'
Well, she did disturb the atmosphere of our social media, and Super Bowl.
What many don't know also is Travis Scott's name isn't really 'Travis Scott,' but Jacques Webster, and this explains the baby's last name.
We don't know yet if Kylie is planning on forgoing a middle name like her older sister Kim Kardashian did, but we would advise using our baby names search engine, if she's looking for some cool, nature-inspired baby names.