Kylie Jenner Shares The First Footage Of Her Baby Stormi Webster
The first look at Stormi's face...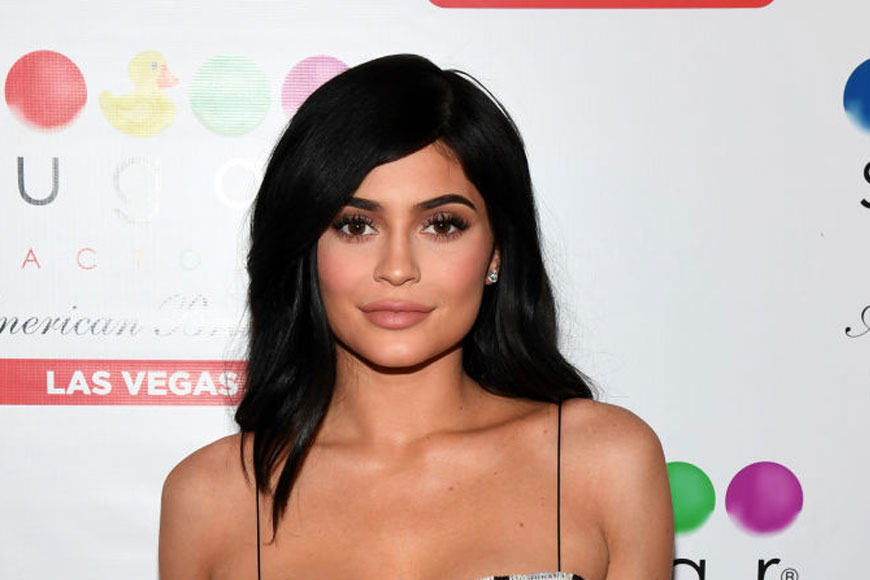 Kylie Jenner finally shared the first ever clear footage of her baby Stormi Webster on Snapchat last night.
Jenner (20 years old) took it to snapchat to show the world a short clip of her baby girl who she welcomed on February 1st, 2018, with boyfriend Travis Scott.
The reality show siren had managed to keep her pregnant a secret for the whole 9 months, keeping fans all over the world speculating 'in the dark.'
The short clip of baby Stormi showed her sucking on a purple pacifier as she looked straight at the camera. While the mum added a snapchat filter and captioned the clip 'my pretty girl.'
Kylie Jenner had shared an image of her holding Stormi earlier this week on Stormi's 1-month birthday, however, the baby's face could not be seen.
And while Kylie was off social media for the whole pregnancy time, she returned after breaking the news of her pregnancy and giving birth.
The new mum also went back to releasing makeup palettes and lipsticks and what not, and revealing them on snapchat and Instagram.
And after a footage showed Kylie with long nails, her fans started criticising her for having such nails with a baby to look after.
On Stormi's 1 month birthday, father Travis Scott also took it to snapchat to share a picture of his daughter captioned with 'my lil mama 1 month today... her favourite unit of course.' Baby Stormi's face also could not be seen then, however, she was wearing a pink sweater bearing the word 'Daddy' inside a heart.
A close source to the Kardashian-Jenner clan explained that Kylie is indeed a 'great mom' and she's very 'hands-on.'
The source also added: 'It's been a big adjustment for Kylie, but she's loving be a mom and watching all of the little things that Stormi is doing each day. She's exhausted and emotional, but she's also completely in love.'