Review: Palmer's Cocoa Butter Baby Lotion and Diaper Rash Cream
Must-have Palmer's products for all mums to have in their diaper changing basket
Posted on
27 November 2017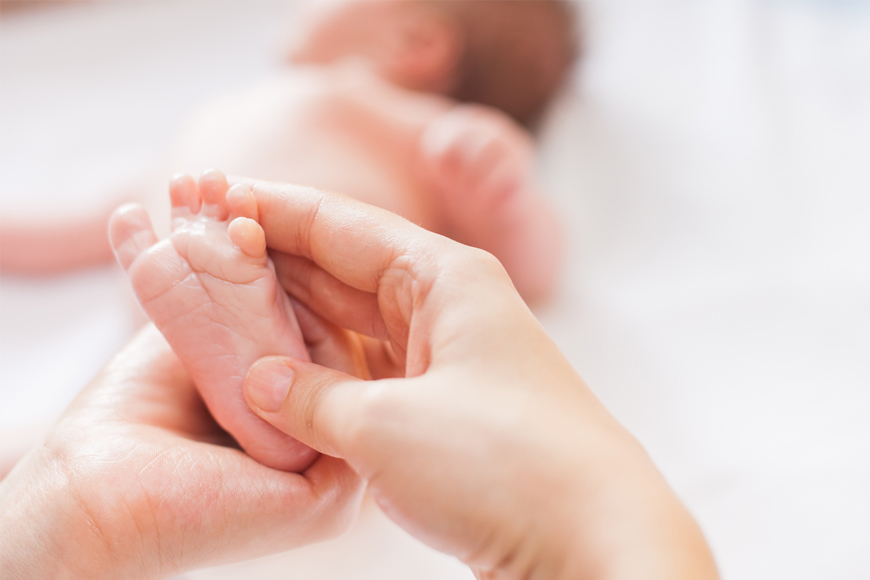 The Palmer's Cocoa Butter Formula Baby Range is a line of products that you can trust for your new born baby. That is because their products are designed specifically keeping your baby's delicate and sensitive skin in mind.
You've already read about how the Palmer's Baby Soap, Baby Wash and Baby Oil gently cleanse and moisturise your baby's skin, during and after a bath.
However, those are not the only products your baby's super- absorbent and sensitive skin will need.
What are the other essentials that your baby will need from the Palmer's Cocoa Butter Formula Baby Range? Read along to find out.
What's in your diaper changing basket?
A tip for first time parents: have a diaper changing station or mat, with a basket that carries all your baby's essentials.
Trust me, in the middle of a diaper changing session you don't want to be running frantically around the house, looking for diapers, lotions, wipes and other baby items. Stock this basket with the baby essentials every time you run low on supplies, and diaper changing will never feel like a stressful chore again.
These are the must- have items that should make it to your diaper changing basket:
A stack of correctly sized diapers, of course
Packet of Baby wipes for sensitive skin
Diaper disposable bags
Palmer's Cocoa Butter Formula Diaper Rash Cream
Palmer's Cocoa Butter Formula Baby Lotion
Favourite toy, to keep the baby busy, while you do what's needed!

Palmer's Cocoa Butter Formula Diaper Rash Cream
A diaper rash is the appearance of a red inflamed rash on the lower bottom of the baby's buttocks, inner thighs and/or genital area.
Every baby encounters some form of diaper rash in his/her diaper days due to various reasons; most commonly being prolonged exposure of the skin to a wet diaper and diarrhoea due to change in the food intake and/or antibiotics.
One way to prevent it is by using the Palmer's Diaper Rash Cream. This skin protector provides a moisture–proof barrier that keeps the wetness of a soiled diaper away from the baby's sensitive skin.
Formulated with Cocoa Butter, Vitamins A and Pro Vitamin B5, it helps to treat and prevent diaper rash, while soothing the skin. It also includes starch that's known for working as a drying agent.
During bed time and other occasions where wetness to a wet diaper may be prolonged, the Diaper Cream should be applied liberally to ensure prevention of diaper rashes. A diaper rash can take a few days to disappear, but if it persists for more than 7 days despite all preventative efforts, it is best to consult a doctor in the end.
Palmer's Cocoa Butter Formula Baby Lotion
A baby's skin is very different to an adult's skin. It is much thinner and permeable, therefore risk losing moisture from the skin faster than adults. It is also much more absorbent.
Hence, a baby's skin needs to be always kept moisturised and the Palmer's Baby Lotion does that very well.
Formulated with Cocoa Butter, Aloe, Vitamin E and rich emollients the lotion moisturizes, softens and soothes the skin. The superior soothing properties of the Cocoa Butter helps baby's skin retain its natural moisture. Vitamin E, a natural antioxidant, aids in moisturizing the skin. The presence of emollients ensures the baby's skin stays protected from the damage caused by frequent cleansing, especially during a diaper change.
Therefore, this non-greasy lotion is not only to be used after a bath, but also after diaper changes by gently massaging it on to the skin, leaving it constantly moisturised.
What's the verdict?
Both the Palmer's Cocoa Butter Formula Baby range of products mentioned here are dermatologically tested, hypo-allergic without any harsh detergents, perfect for gentle daily use. Trusted by many parents across the country, make Palmer's your trusted range of baby care products for your baby's skin too.
The Palmer's Cocoa Butter Formula Baby Range Products are available in various hypermarkets across all leading stores in the UAE.