Most Popular Children's Story Books Of 2018 Revealed
With a recent Twitter challenge urging everyone to take a break from their phone, now is a good time to get your child in the habit of reading
Posted on
12 September 2018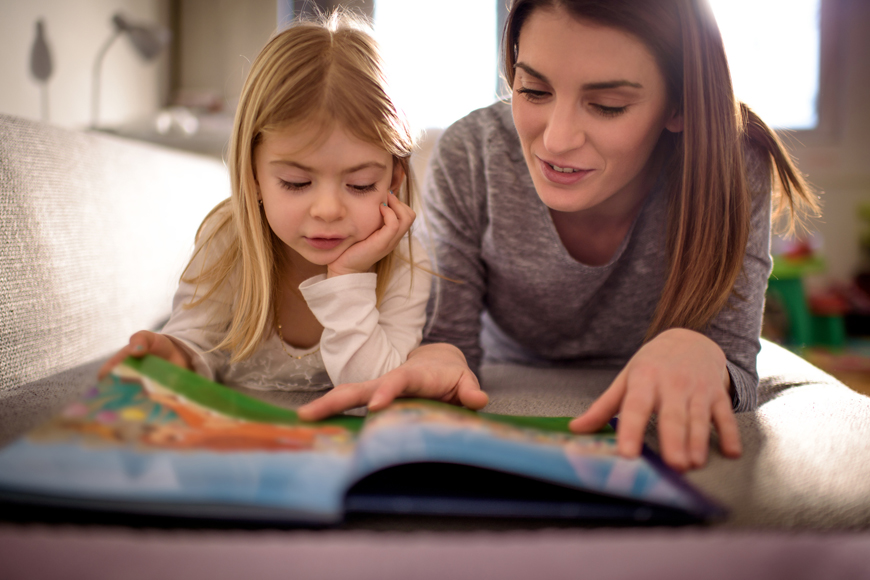 Having to map out appropriate decisions for your child's life can be daunting as a parent, but ensuring that they are always retaining good knowledge is the best decision for their future.
A day in the lives of parents around the world, involves mothers and fathers making decisions for the developmental growth of their children - whether that be in the form of music, sports, art or more.
And with the #ScrollFreeSeptember challenge that has gone viral this month, parents are being urged to monitor their own social media consumption and their children's - due to the increasing number of children who are holding mobile phones instead of actual books.
SEE ALSO: Why Dubai residents should join Scroll Free September
And with such a curious nature attached to children, parents might find it hard to filter what information is and isn't benefiting their children.
Which is why, getting your child in the habit of reading outside of the classroom from a young age can better their reading, fluency and comprehension. Not to mention, it'll give your child an entertainment tool to use rather than a mobile phone.
Having said this, books are easier to monitor in terms of content and information – here are the most popular children's story books that won't bore your child.
Hello Hello
A fun and vibrant book filled with lots of animals of different shapes and sizes, this story book will satisfy your child's imagination.
The cheerful nature of Hello Hello can probably entertain your child by the illustrations alone. The book also includes 30 endangered species that will teach your child the importance of caring for animals.
Author: Brendan Wenzel
Ages: 1 year+
Fruits in Suits
This book has loads of illustrations of apples, grapes, tangerines and more fruits having some fun in the sun. It'll teach your child the importance of learning how to swim and the different kinds of swimming suits for surfing, sunbathing and scuba diving.
Author: Jared Chapman
Ages: 1 year+
Llamaphones
Teaching your child the difference in homophones – they'll be able to see a variety of words that sound the same but look and mean completely different things.
This book attempts to tickle the child's brain and teach them to differentiate from various words like stare/stair and rose/rows.
Author: Janik Coat
Ages: 2 years+
The Digger and the Flower
Showing children how cranes, dozers and diggers work to build everything in a city, this book demonstrates the construction of buildings, bridges and roads.
However, the book takes a sweet turn when they find a single blue flower and show the different lengths they go to protect it. The story not only teaches children about engineering but also raises their awareness to the environment.
Author: Joseph Kuefler
Ages: 4 years+
Don't Blink!
For the child who likes a bit of a challenge with content, this book is centred entirely on a staring contest.
Your child will be able to test their own skills against vibrant animal characters; an elephant, gorilla, cheetah, fox and an alligator.
Author: Tom Booth
Ages: 2 years+
Welcome to Our World
If you want to teach your child about the different cultures, then this book is the right choice as it combines fun illustrations and cultural facts.
Your child will be able to learn how to introduce themselves in different cultures, while learning interesting facts about them.
Author: Moira Butterfield
Ages: 3 years+
Triangle
By using the illustrations in this book, your child will get to meet the main character, who is a triangle and visually learn about geometric shapes while the triangle interacts with his friends.
Author: Mac Barnett
Ages: 3 years+
These are just some of the many available children's books that your child can begin reading. And if your child is being a bit fussy about letting the mobile phone go, then opt for an online version of any of the books and they'll open up to the idea more.