Why Parents Are Worried Over Snapchat's Latest Update
The Snap Map is a cause for concern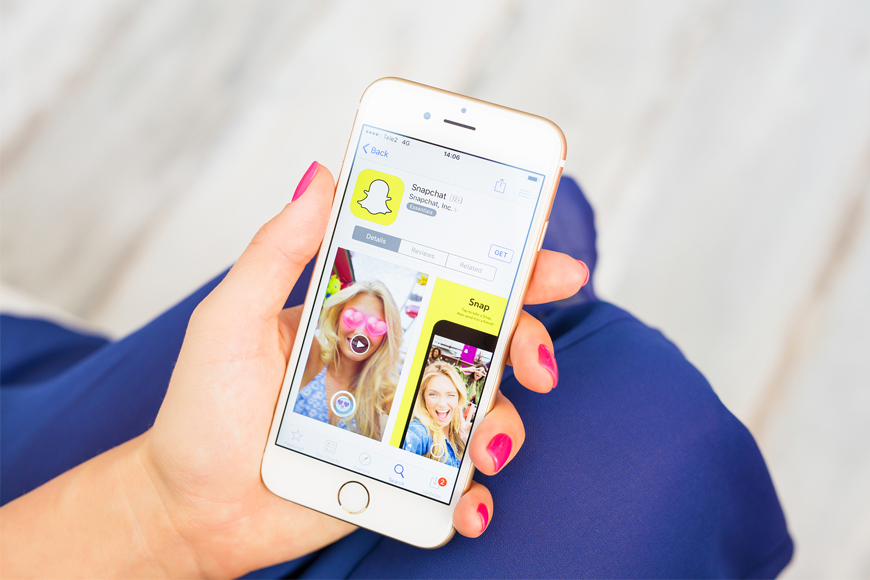 You'd think parents have enough to worry about when it comes to monitoring their child's mobile phone usage, but now thanks to Snapchat's latest update, there's a new reason to be concerned.
The social media network that allows users to instantly share images and videos has introduced it's latest feature, Snap Map. This newest function allows Snapchatters to view updates of events, celebrations, news and more from across the world - as it shares the user's location on a big map for all to see.
Sure, it might be great for adults who struggle to meet-up with others via text or simply calling - now they can see where their friends and contacts are, and catch-up with what's going on around them all through Snap Map.
So why should parents be concerned?
While sharing your exact location when uploading your beautifully funny Snapchat-filtered selfies seems great, the downside means that anyone can search and find exactly where you - and more worryingly, your child - is by simply following them and watching their Snapchat feed.
As expected, the new Snap Map ability has caused outrage among parents, schools, charities and authorities worldwide, as there are concerns over the safety of children and young teenagers who use the popular sharing platform.
So much so, that police in the UK have issued a child safety warning over Snapchat's new map update that reveals the user's locations... Which any predator, burglar, stalker or bully could use to their own advantage of locating a child.
Users of the app are also able to search for locations, like individual schools, malls or parks, and the app displays public photos and videos shared by individuals in those areas.
Don't panic though - it CAN be turned off
Understandably, parents are being urged to ensure their child or teen have opted-out of the Snap Map function, which will turn off their location settings and disable any user from viewing their exact location when a Snap is shared.
Snapchat initially attempted to diffuse some of the outrage, by clarifying that Snap Map is an opt-in feature that can be turned off at any time (and by default, it's turned off anyway).
"With Snap Map, location sharing is off by default for all users and is completely optional. Snapchatters can choose exactly who they want to share their location with, if at all, and can change that setting at any time," a Snapchat spokesman told the BBC.
But that doesn't prevent any child or teen who are unaware of the dangers can go back and turn it back on again.
The spokesperson also pointed out that most of its users only interact with close friends while using the application, which therefore hinders the ability of any stranger or individual accessing private information.
How do you turn Snap Map off?
While logged into yours or your child's account, pinch the screen while in photo capturing mode, and then press the settings option. Here tap 'Ghost Mode', and it will turn inactive.
There are two separate ways of sharing your location on Snap Map - the first is through 'My Story', which can only be seen by friends, and the second is 'Our Story', which is shared to the public but is anonymous.
But Snap Map isn't the first to share locations
That's right, other popular social media platforms like Twitter, Facebook and Instagram all allow users to share their location when updating their status or sharing a video or photo. In Instagram, a user's recent locations can be accessed via the map feature in their account, that shows what images where taken and shared in which area of the world.
On Twitter and Facebook, users are able to 'check-in' to where they currently are to share an update.
However, perhaps there's more concern over Snap Map at this time due to the lack of other privacy and parental controls; with the other social media giants, parents are able to closely monitor and lock-down their child's accounts to prevent strangers from accessing their information.
Our advice? Children should learn how to use social media responsibly with their parent's guidance - whether that is in relation to theirs or their friends' safety, cyber-bullying, phishing scams or predators. Make sure all location services are switched off on your child's smartphone and tablet too.