Three Delicious And Organic Recipes That Your Kids Will Love
Not liking what your child is eating? Here are 3 organic recipes you can make to switch it up
Posted on
18 September 2018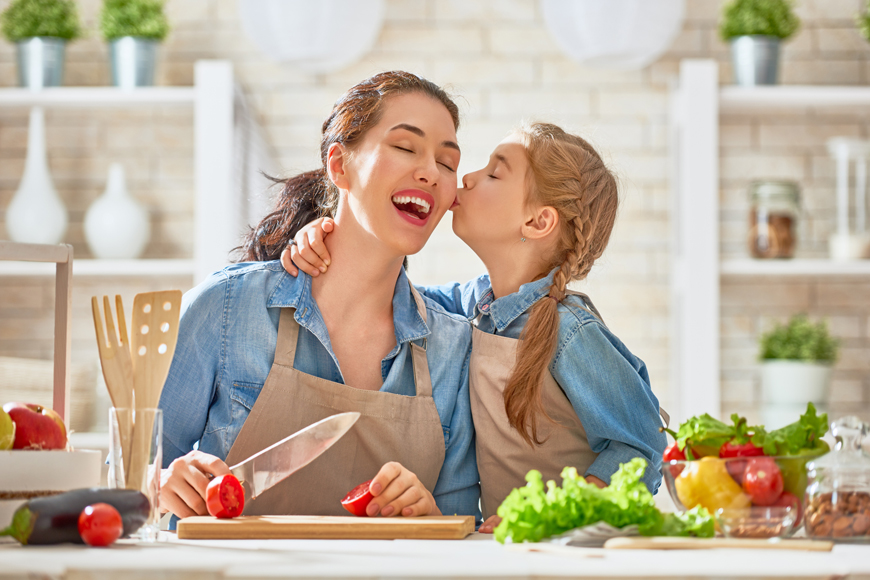 While children are growing up, it's important to provide them with nourishing foods that can sustain their growth and it all starts in the kitchen.
Trying to introduce all organic recipes into your household, may not please everyone but they will surely benefit from eating them.
Just bringing in fruits and vegetables into your kitchen, sadly, is not enough. Instead, there are organic recipes that you can try to stealthily transform any fussy eater – they'll be none the wiser.
As hard as mothers strive to cook only the best for their children, using organic ingredients for organic recipes will ensure that your little one is growing up strong and healthy.
And always remember to wash your organic vegetables and fruits thoroughly to make sure there are no pesticide residues.
Baked Avocado Fries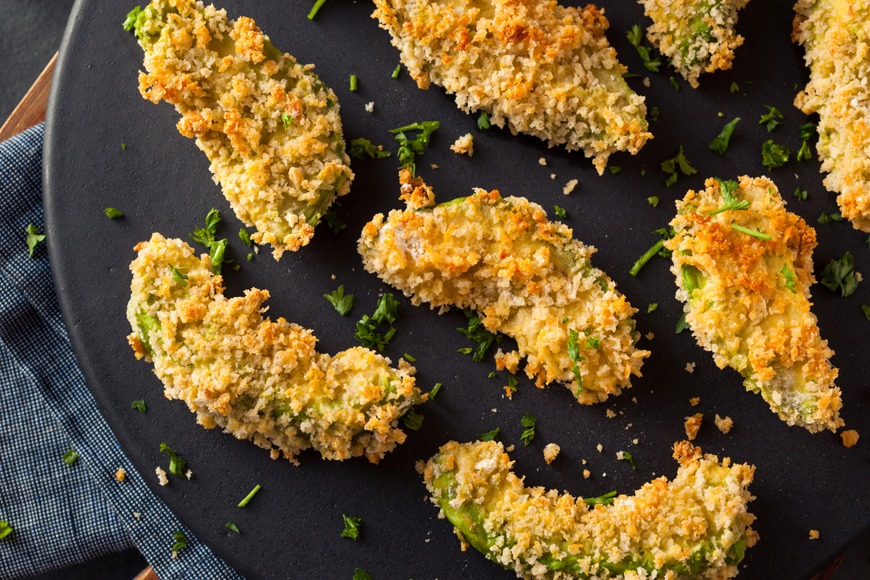 A great alternative to regular potato fries and definitely French fries – avocado fries will give your child the crunch they desire and the creamy goodness of the vegetable.
Avocados have been proven to protect the heart, increase brain function and aid with any inflammation in the body, control blood sugar and regulate insulin.
And baking the avocado fries removes any unnecessary oil that you might get when you fry them, leaving behind any unhealthy components and focusing on the good nutrients.
With almost 16g of fat, its best if you serve this as a side dish or a snack for your child. You can also make the same recipe but replace the avocados with sweet potato for another healthy alternative.
Ingredients:
2 medium sized avocados
1 medium sized lemon and lime
1 cup of panko bread crumbs
½ teaspoon salt – ½ teaspoon pepper
cooking spray
Directions:
1. Preheat your oven to 220 C
2. Peel the avocados and slice them into wedge shapes
3. Combine lemon, lime, salt, pepper and bread crumbs in a bowl
4. Dip the avocados in the bowl and coat them with the mixture
5. Spray a baking sheet with cooking spray and arrange the acovados in a single layer
6. Bake for 12-15 minutes until golden brown and enjoy!

Veggie Flatbread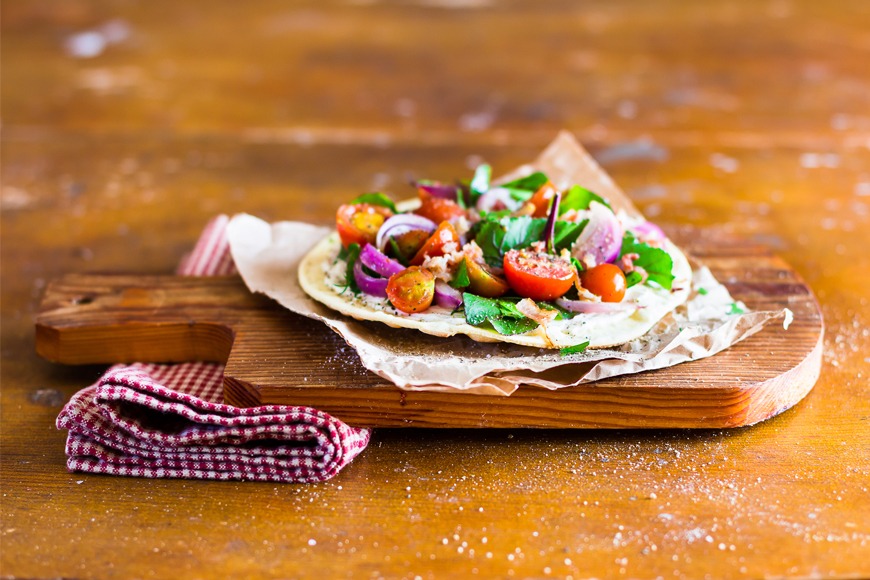 A healthy take on a veggie pizza, this flatbread will make your children want more – they are vibrant, tasty and full of energy.
This recipe can be served cold and takes only a few minutes to make but will be devoured in seconds.
By using lots of organic vegetables as pizza toppings, you can transform this healthy meal into an activity – bring the kids into the kitchen, let them add as much vegetables as they want and decorate the pizza in whichever way they'd like.
This is a great dinner snack for your young ones as it's not super heavy and will guarantee a good night's sleep.
Ingredients:
Flatbread or whole wheat pizza crust
2 teaspoons of dried basil, oregano and thyme
1 cup of low fat cream cheese
1 teaspoon of onion and garlic powder
1/2 teaspoon of salt and pepper
3 medium carrots
2 cups of broccoli
Directions:
1. Preheat your oven to 175 C
2. Knead basil, oregano, thyme, salt and pepper to your pizza dough and bake accordingly
3. When the base is cooled, spread the cream cheese and sprinkle the onion, oregano and garlic powder
4. Let your children add as much carrots and broccoli they'd like as toppings
Creamy Mango ice cream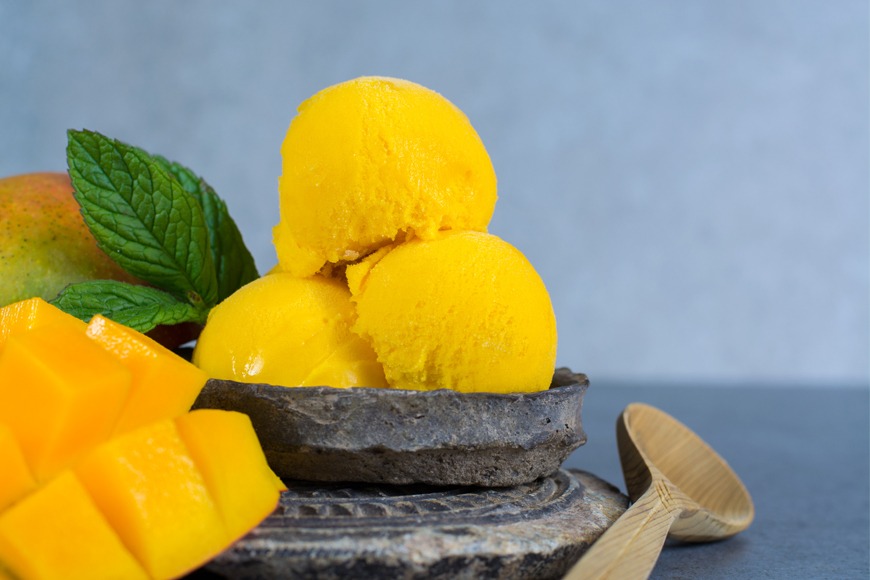 Ending the list with something easy and sweet, this creamy mango ice cream is healthy and dairy free – using frozen bananas for that combining factor.
A healthy dessert option for your little ones that they'll enjoy all year long is super easy and adjustable with any other seasonal fruit.
This ice cream is not packed with synthetic sugar or dairy unlike most ice creams out there – so it won't make your child's stomach upset or give them a sugar rush.
Ingredients:
2 mangos – frozen and cubed
2 frozen medium bananas
Directions:
1. In a blender, combine the frozen banana and mango cubes
2. Put the blender on the highest speed until it forms the same consistency
3. Scoop into bowl, add whatever toppings you prefer and enjoy