New Year Babies: These 11 Babies Were Born On NYE In The UAE
These newborns were welcomed in the first seconds of 2019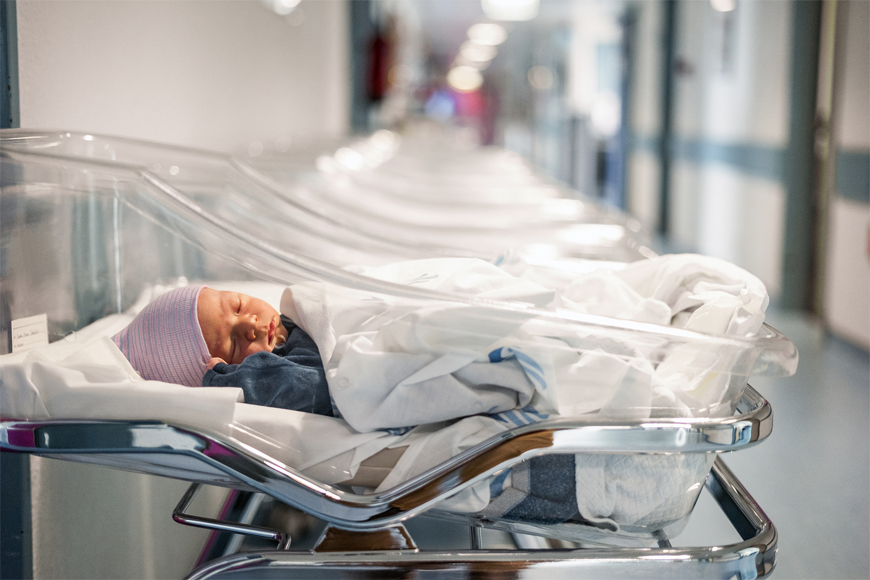 A NYE miracle for these parents in the UAE
Who welcomed their little ones into the world on NYE, just a few seconds into the New Year.
And while most were out celebrating and watching the spectacular light show at the Burj Khalifa, these parents were anxiously and excitedly awaiting the arrival of their babies.
Waiting to say hello to their newborn babies, 11 families were blessed with the birth of their little ones in the early mornings of January 1, 2019.
Here are the little ones who made this NYE extra special for their parents:
1. 1 baby boy – Abu Dhabi
A baby boy, called Oman Joha, was born at 12 am exactly on NYE at the Bareen International Hospital.
The parents, who are of Syrian descent, welcomed their baby boy and added that "this is the best New Year's gift to [their] family."
2. 2 baby boys, 3 baby girls – Dubai
Two baby boys and three baby girls were born at a Dubai-based hospital at exactly 12:00 AM on January 1, 2019.
This Dubai hospital was the one with the most NYE newborns this year.
3. 4 baby girls – Ajman
At this Ajman-based hospital, Thumbay Hospital, 4 babies were welcomed at midnight.
One parent went to explain that his wife was born on November 11th and now his baby is born on January 1st – which means the digit one is a lucky number for their family.
4. 1 baby girl – RAK
A lucky baby girl born at 3AM at the RAK Hospital, came in at a weight on 2.85kgs.
The baby, who belongs to an Egyptian couple, will receive a free OPD consultation and vaccinations for a whole year because of her lucky birthday.