The Procedure of Registering Your Child's Birth in Dubai
All the details you should know, and the paper work you need to do...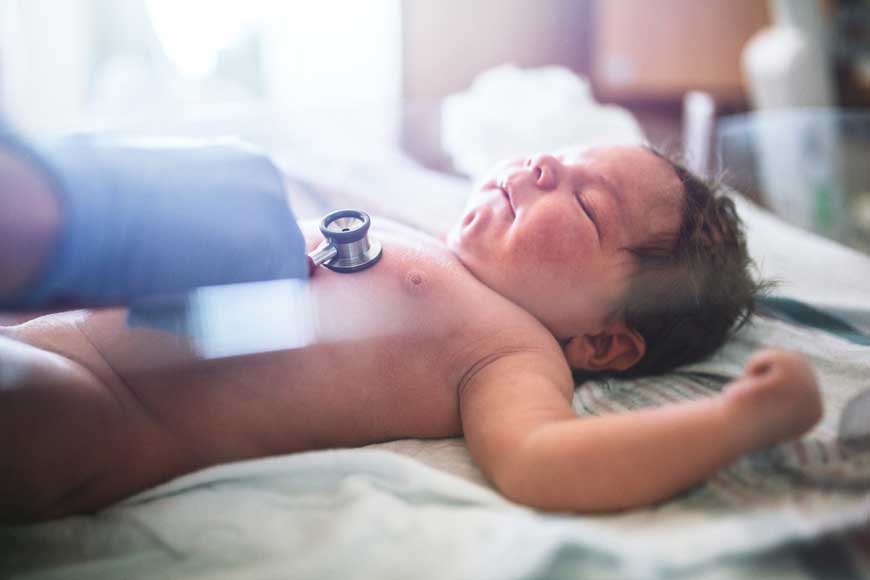 Giving birth in Dubai requires so much paper work, as the necessary procedure of regularising your child's birth from the health authority takes a lot of work.
First of all, you'll have a birth certificate for your baby issued from the hospital in Arabic. However, all expats must have both the Arabic and the English certificate attested by the Ministry of Health (at Al Baraha Hospital), and the Ministry of Foreign Affairs.
The documents required are an original + a copy of the parents' passports and residence permits, a copy of an attested marriage certificate, and a discharge summary from the hospital of mother and child.
The Procedure
- Many public hospital have a counter which one can head to with the documents needed to issue a birth certificate in Arabic. Parents can also apply for a temporary health card for the newborn, that can be used for free immunisations from a public government clinic.
- For the English certificate, head to Preventive Medicine Department at Al Baraha Hospital, get an application form, a translator will type the English document, and you can have attested at Ministry of Health Counter in the same hospital.
- Take both documents to the Ministry of Foreign Affairs to have them attested.
- Check your embassy and confirms your baby's citizenship so you can apply for a passport.
Documents Fees
-Arabic birth certificate AED 50
-Translation fee AED 15
-English birth certificate AED 50
-Attestation fee (Ministry of Health) AED 20
-Attestation fee (Ministry of Foreign Affairs) AED 150
-Health card AED 110
What You Need to Keep in Mind
- Always carry your marriage certificate and passports, as being pregnant and unmarried is considered a criminal offence in Dubai.
- Make sure you have a valid health card in order to deliver in a public hospital.
- The maximum period to register your child's birth is 30 days.
- Some private companies like "Baby Steps Dubai" can handle all the paper work for your newborn's birth certificate and residency visa.
- You need to choose your baby's name before applying for any documents.
- After 120 days from the baby's birth, you need to have his or her passport, residency visa and Emirates ID, or else you'll face AED 100 fines per day.
- Passport requirements differ from one country to another, therefore please double check with your embassy.