Dubai Cares Walk for Education is BACK This February
Walk 3km in solidarity with millions of children in developing countries
Posted on
3 February 2019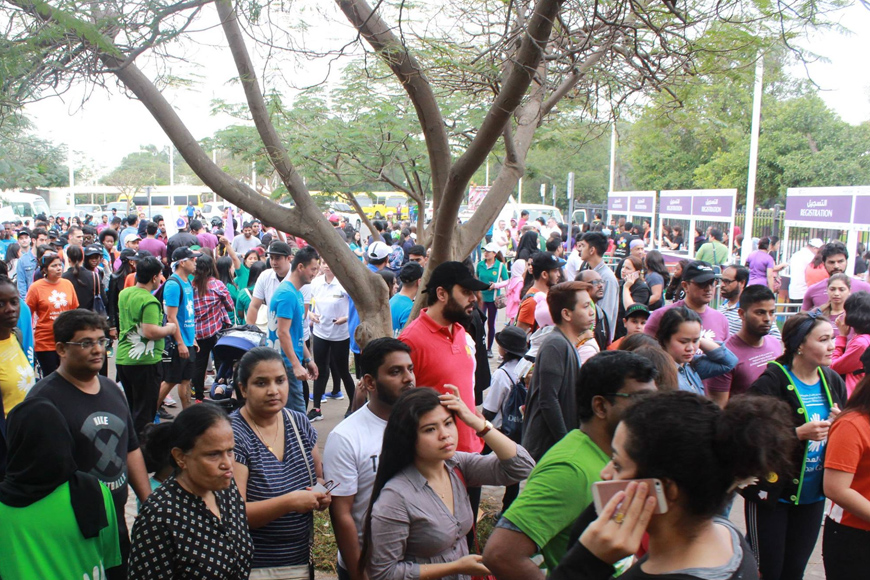 The next edition of the annual Dubai Cares Walk for Education is taking place this month...
Happening on Friday 15th February, 2019, the walk calls upon residents and organizations in the UAE to walk 3km in solidarity with the millions of children in developing countries who walk long distances on a daily basis to go to school.
And this upcoming edition is very special - as it's the 10th anniversary of the walk!
With the support of the UAE community since 2009, Dubai Cares has walked 287 million steps in solidarity with children who embark on a long and treacherous journey to school every single day.
For 2019, you're invited to join in the 10th anniversary of Dubai Cares' Walk for Education, and help to send a loud and clear message to the world about the importance of providing children and youth safe access to school.
The event will take place in the morning on Friday February 15, 2019 at Dubai Creek Park (gate 2, next to Al Garhoud Bridge). It will be followed by entertainment activities for all participants which presents an opportunity for organizing a "family day" or a "corporate day".

Walk the Distance and Make a Difference
The Dubai Cares Walk for Education 2019 represents an important milestone in the history of the event, serving as a special occasion to celebrate its ever-growing popularity among the UAE community, as well as to reaffirm the importance of providing access to quality education to children and young people in developing countries.
Speaking about the upcoming 10th edition of the annual Walk for Education, Tariq Al Gurg, Chief Executive Officer at Dubai Cares, said: "We have come a long way since 2009, where we have collectively walked 287 million steps in solidarity with millions of children who embark on a long and treacherous journey to school every single day.
"To ensure the maximum impact for the 10th edition of this important event, I call upon the support of the entire UAE community to join us in this 4,000-steps walk and make a real difference in children's lives in developing countries.
"Together we will send a resounding message to the world about the importance of safe access to school for underprivileged children and young people. I look forward to this event with great anticipation as I am sure it will build on its previous successes to become the most impactful Walk for Education thus far."
Family-friendly Lineup and Fun-filled Activities
The walk will be co-hosted by radio presenters Abdulla Ismail and Saif and Sound, joined by Dubai-based DJ Keza. The carnival themed event will be complemented by a family-friendly lineup of pre- and post-walk entertainment inside the park, including face painting, hair braiding, carnival games, music and traditional dance in addition to a fun-filled program of entertainment activities including, hula hoop, bouncy castles and arts and crafts stations. The program also includes sport activities that will be handled by DuPlays. In addition, attendees will get to savour delicious food and drink by visiting pop-up food and beverage stalls from Costa, Ice cream Lab, Kulcha King, Mom's Crepe and Subway.
The Walk celebration will include a fantastic parade of bands and heritage dance groups representing different cultures and nationalities, such as the Dubai Police band, a traditional Emirati performance presented by the students of the Ministry of Education, the Agha Khan Scouts and Guides Band, a choir performed by the GEMS Modern Academy's students, an Indian classical dance performed by GEMS Millennium school as well as the Dubai Drums.
Rana Awad, Community Engagement Manager at Dubai Cares, added: "The popularity of the Walk for Education has continuously grown year after year, having more than 15,000 participants and 250 volunteers in 2018, so we are naturally expecting an even higher participation this year. We invite the UAE public to join us in great numbers on this day to advocate for education, while celebrating what we have together achieved so far over the past decade. All participants can expect an impactful day out with plenty of fun-filled and family-friendly activities."