5 Family-Friendly Easter Activities In Dubai
Some of the most eggsellent in town!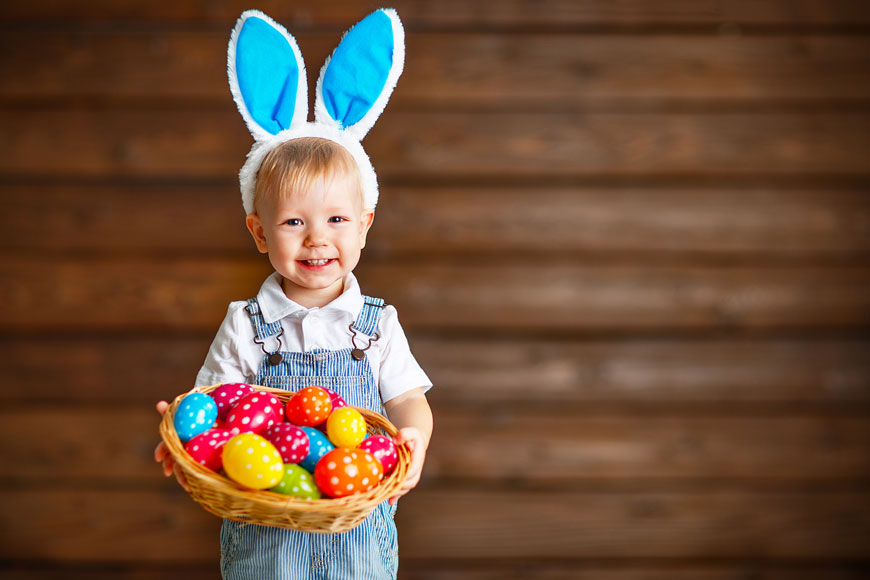 No matter what you're planning to do on Easter, and whether you fancy planning a big celebration at your house or not, you know your little ones won't pass up any opportunity of hunting eggs and eating chocolate.
For those of you who don't know when is Easter (don't worry, we're all guilty of that). It falls on April's Fools Day this year. Which means it's less than a month away, and all the events are being sold out while you're reading this. (Continue reading though!)
To help you find the best Easter activities and events that the whole gang can enjoy, we've rounded up some of the best family-friendly Easter events in Dubai to meet your eggspectations!
And without further ado, here are the best family-friendly Easter events in Dubai 2018:
1. Star Brunch At Le Meridien Dubai Hotel & Conference Center
Yalumba restaurant at Le Meridien Dubai Hotel & Conference Center is back again this year with another Easter eggs-perience for us, and we can't wait for this one! Enjoy one of the best Easter brunches in Dubai. Indulge in a wide variety of delicious foods, unlimited drinks and season drinks, you will have plenty to choose from.
Guests Can Choose From These Easter Brunch Packages:
AED 389 with sparkling grape and house beverages
AED 259 with selected grape and house beverages
AED 169 with soft beverages
AED 99 kids between 6-12 years
For Further Details: +971 56 991 9329 or +971 4 702 2455 or get in touch via [email protected]. Or click here for more information.
2. A Family-Friendly Easter Brunch At Trump International Golf Club, Dubai
Enjoy a nice brunch out with the family at The Terrace in Trump International Golf Club with activities including: egg hunting, egg painting, face painting, a bouncy castle and much more!
Don't worry, we know adults' favourite activity is food, and so Trump International Golf Club will have the best Easter feast, featuring some of the finest cuisines from around the world.
For further details: [email protected] or 04 245 3939
3. An Easter Eggstravaganza At Atlantis
Atlantis, The Palm are going all out this Easter with tons of activities lined up for a day of ultimate fun for the whole family. We guarantee a never-ending amusement for your little ones with fun options like: underwater egg hunt, family yoga, and even scuba diving with Easter bunny himself. Best part is you don't even have to wait for Easter to enjoy all of this, as the activities and events are running now and until April 1st. We would advise not to miss out on Thursday, 29th March. As they're will be not only a kids' party and so many fun activities, but also an adults' adventure hunt!
4. Brunch Buffet At Bab Al Shams
Bab Al Shams Desert Resort and Spa is known for being one of the most family-friendly destinations in Dubai, and for Easter this year they're hosting a brunch buffet you don't want to miss! Your little ones can enjoy a ton of Easter activities, but with a twist, as the 'sand man' will join them egg-hunting with his little camel and pony. Also, we'd recommend going with an appetite, as the buffet will feature foods fit for a king!
5. Farmer's Market Easter Cookie Decorating Workshop
Your little ones can enjoy a Cookie Decorating workshop with pastry chef Aaliya Randeree from the award-winning restaurant, and one of our personal favorites, Baker & Spice. And while your kiddos get their creative juices flowing painting the town, you can shop for some hot cross buns, cookies, and maybe some cupcakes!