5 Festive Fairs to Enjoy This Christmas in Dubai
Those who aren't flying back home don't have to worry...
Posted on
8 November 2017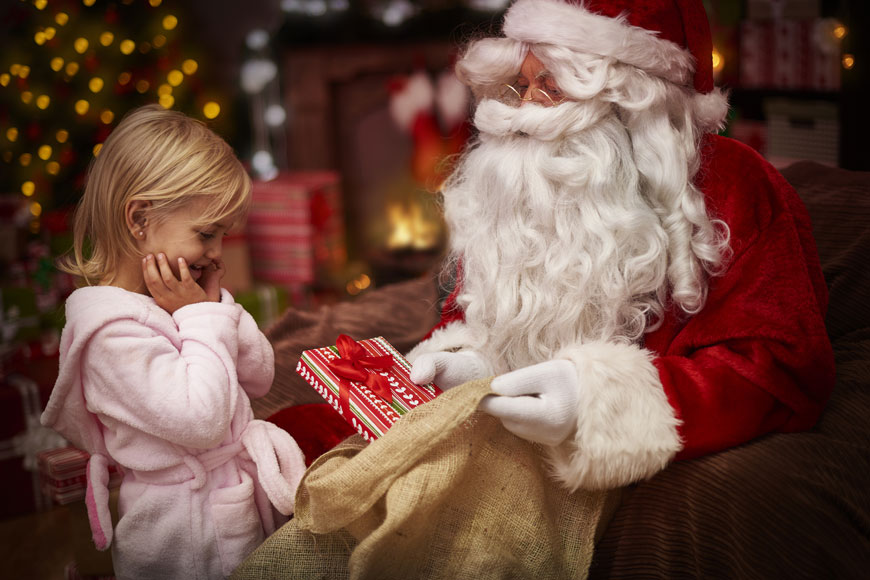 Christmas is almost upon us, and there's absolutely nothing like festive markets and fairs to enjoy the spirit of the holidays.
And for residents of the UAE, you don't have to worry about going back home this year, as Santa has landed, trees have been set, and festive fairs are awaiting in Dubai.
And here are 5 festive fairs you can enjoy this Christmas in Dubai:
#1 The Annual ExpatWoman Festive Family Fair
The most popular event of ExpatWoman, and a must-attend! This hugely popular, annual event aims to kick-start the festive season in the emirate with a fantastic day out filled with carols, Christmas shopping, entertainment and much more!
The Festive Family Fair is happening on Saturday, November 18th, from 10:00 AM-5:00 PM, at Dubai Polo and Equestrian Club.
The event is targeting the whole family, as children can enjoy meeting Santa, a bouncy castle, and a soccer pitch. While the elder ones relax at the bar, enjoy browsing and buying handmade crafts and products, and watch a polo match in the afternoon.
Refreshments and a bar are available inside the polo club. Parking and first aid are also available on site. And best part of it all: it's free of charge!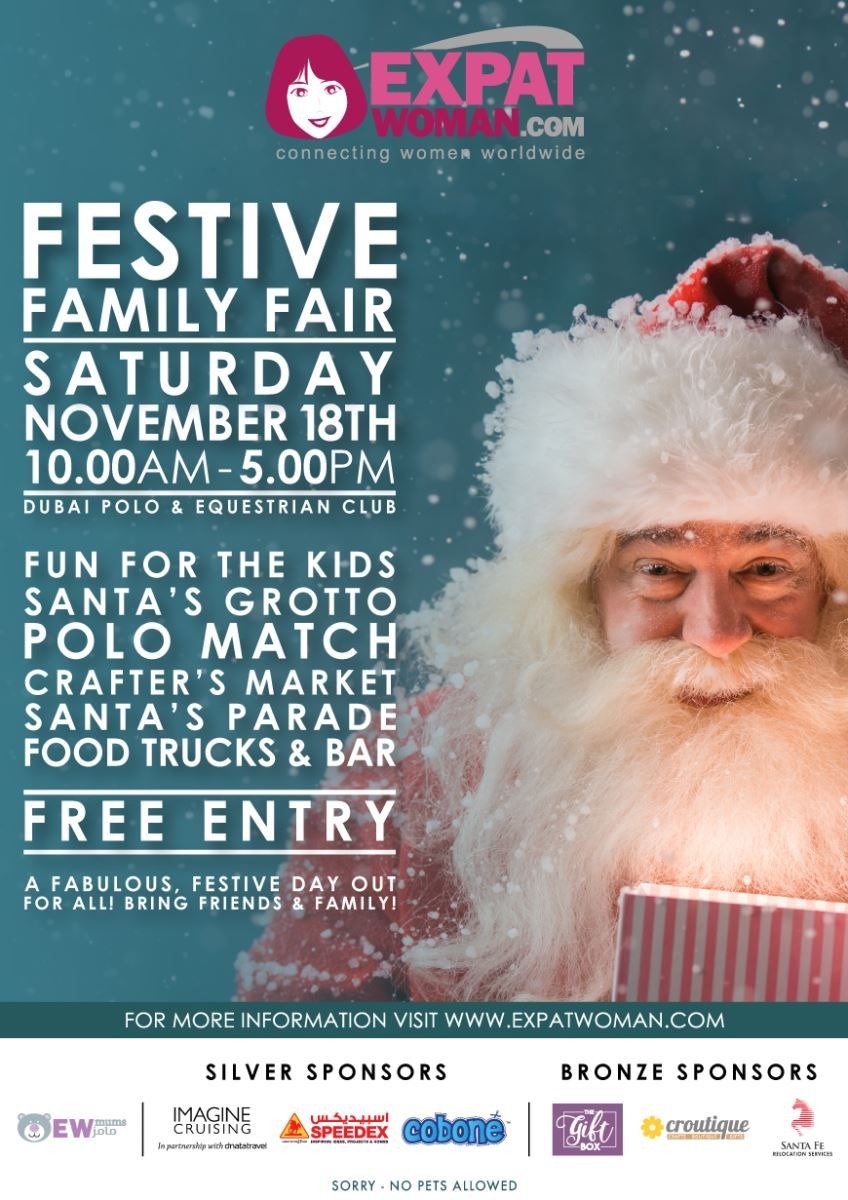 #2 Dubai Winter Festival
Happening at Dubai Media City Amphitheatre; this event is returning for its 6th year, and its bringing along the most enjoyable festive weekend in Dubai.
Gather your loved ones, and head down on December 6th-9th to celebrate a host of exciting features like: Santa's grotto, winter market, snowball fight, stage performances, and a tree lighting ceremony.
#3 Perry and Blackwelder
Put your favourite sweater on, and head to Madinat Jumeirah on Friday, December 9th for the festive celebration at Perry & Blackwelder, where a good BBQ, gifts, vouchers, and fun games all come together to give you the best of the festive season. You might also get the chance to win Santa's best gift, including AED 500, passes to P&B's New Years' Eve party, and day passes from Talise Spa.
#4 Al Habtoor City Hotels Christmas Markets
Al Habtoor City Hotels will come together this Christmas to put down a great festive market for you. Happening on December, the festive market will feature different activities like: snow fight zone, giant snowman, snow globe, kid's train, merry-go-round, Christmas cookie decorating and face painting stations. And it's free to enter till the end of the year.
#5 Dubai Sports City
Enjoy a host of activities, food tasting and live cooking stations at Dubai Sports City's Canal Residence West's Retail Promenade at their fair. The event will feature play areas for the children to enjoy, and event day discounts at all participating Canal Residence West's outlets.