Dubai Cares Walk For Education 2018: How Parents Can Get Involved
March with your kids for other kids around the world...
Posted on
22 January 2018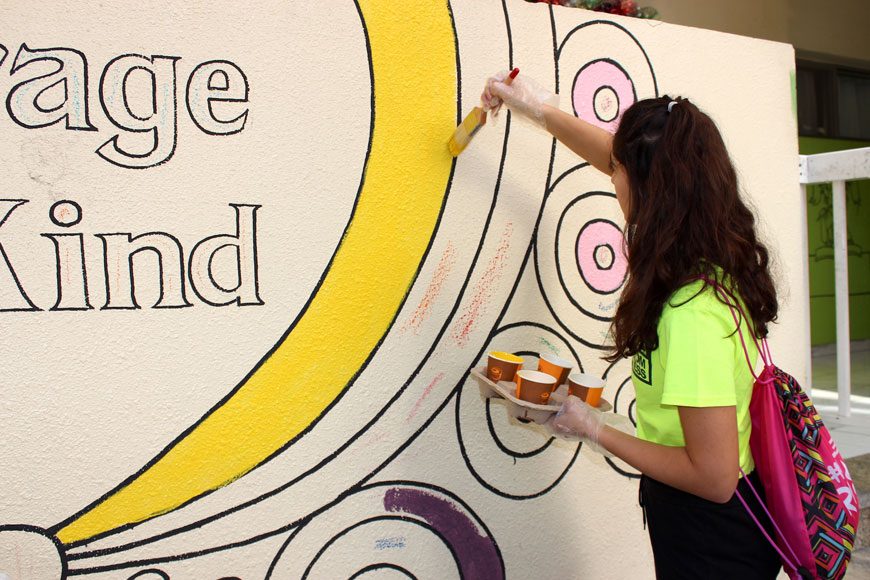 Dubai Cares continues to help ensure every kid gets an inclusive and equal education, and promote lifelong learning by organising the now-annual Dubai Cares Walk for Education again this year under the support of His Highness Sheikh Mohammed Bin Rashid Al Maktoum, Vice President and Prime Minister of the UAE and Ruler of Dubai.
The initiative works endlessly to raise awareness about the importance of education, and provide kids and young people in developing countries with access to equal education.
Dubai Cares – part of Mohammed bin Rashid Al Maktoum Global Initiatives – has been working and aiming to design and fund programs that focus on education and learning around the globe. And ever since its inception in 2007, Dubai Cares has launched education programs reaching over 16 million beneficiaries in 45 developing countries.
The team behind the UAE-based global philanthropic organisation believes that education is more than a human right, and it is one of the most effective tools in fighting and ending poverty around the world.
How Parent Can Take Part in This Mission
Dubai Cares Walk for Education 2018 will march around Dubai Creek Park on Friday 16th February, 2018, and you are invited to join with your family.
Walk in solidarity with millions of children in developing countries who need to walk longer distances every day to go to school. This could also be an opportunity to teach your kids the compassion, gratitude selfless love and giving.
On 2017, more than 14,500 people joined the Dubai Cares Walk for Education, which resulted in raisin vital funds to raise awareness for this cause.
How to Register
Parents and their kids can participate in the Dubai Cares Walk for Education 2018 by simply turning up to the event on the aforementioned date.
Or if interested in registering beforehand, you can do so online at the Dubai Cares Walk for Education 2018 page, or at one of the Dubai Cares offices.
Participation fee is AED 30 per person, and kids under the age of 5 can participate for free.
Registration will take time between 8-9 am, while the walk will start at 9 am and last for 45 minutes.
The walk will take place at the Dubai Creek Park, Gate 2, next to Al Garhoud Bridge. And all of the UAE's community is invited to take part.