5 Ways To Encourage Your Child To Give Back In Dubai
Catch them young...
Posted on
22 January 2018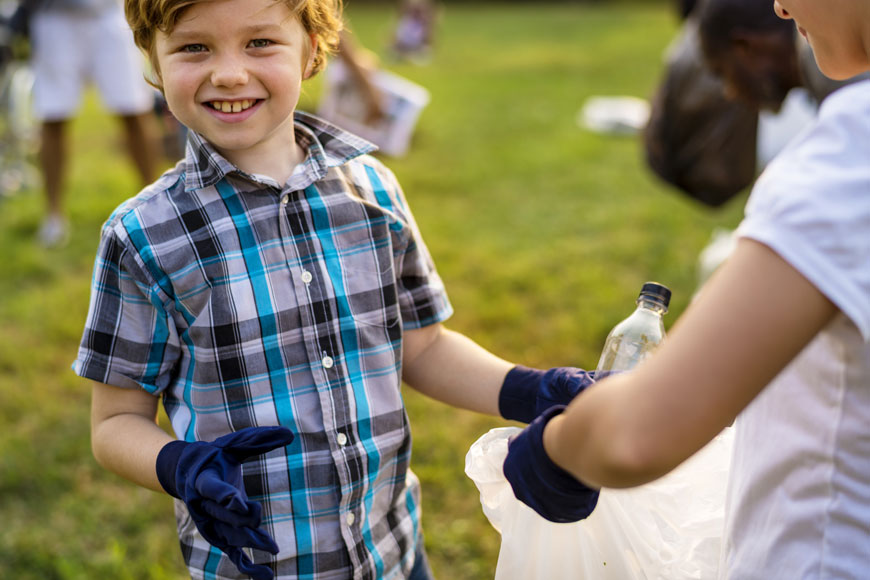 It's never too early to start teaching your kids generosity and giving back to other and their community. Even if you don't live in your hometown, giving back to the community you live in is always beneficial, as it teaches selfless acts to the kids, and will definitely leave positive long-lasting impacts on them.
Encouraging your children to give back helps develop their emotional intelligence, build a good character, gain social skills, and develop confidence and a sense of empowerment.
But finding the charity and giving back opportunities for kids isn't always easy, and especially not everywhere. So here are 5 ways you can encourage your child to give back in Dubai:
1. Start A Donations Jar
Encourage your children to take out of their allowance money or gifts and share a portion of that to the 'donations jar.' And let them know why they are doing that, and where the money goes. Give them the chance to choose the charity or cause that is close to their heart and would like to donate the money to. Make a family occasion out of the charity and donating process, which will help you bond even more with your kids.
2. Visit A Charity With Them
Visit a charity house near you with your kids, so they can see for themselves where their donations go, and how does it help other people. Once they see how their donations are impacting other people, no matter how minor that impact is, they will be encouraged to donate more each time.
Some of the charities you can visit in Dubai are:
Al Maktoum Foundation
Dar Al Ber Society
Dubai Charity Association
Beit Al Khair Society
Mohammad Bin Rashid Al Maktoum Humanitarian & Charity Establishment
Dubai Foundation For Women and Children
Emirates Red Crescent
Noor Dubai Foundation
Dubai Cares
3. Volunteer For Authorised Charities
Giving back isn't limited to donating money. You can teach your kids selfless acts, generosity, and giving back to the society by encouraging them to volunteer for authorised charities near you. Refer to point number 2 to check out some of the authorised charities in Dubai.
4. Join The Dubai Cares Walk for Education 2018
Parents, kids, families, and every member of Dubai's community is invited to take part in the Dubai Cares Walk for Education 2018. Which will help raise awareness about the importance of education for all, and its refunds will help provide equal education to children and young people in developing countries.
You can participate in the walk for education by simple showing up to Dubai Creek Park, Gate 2, next to Al Garhoud Bridge on Friday 16th February, 2018, register between 8-9 am, and take part of the march that starts at 9 am and lasts for 45 minutes.
Registration fee is AED 30 per person. And if you want to register beforehand, visit Dubai Cares Walk for Education 2018 page, or at one of the Dubai Cares offices.
5. Set an example
The only children learn anything whether positive or negative is by following examples. And naturally, the first people they get influenced by are their parents. So if you set yourself to giving back more to the society you live in, your children will soon enough follow suit.