This Dubai Christmas Market Offers Free Festive Fun for Kids
Little ones will even have chance to meet Santa himself
Posted on
20 November 2019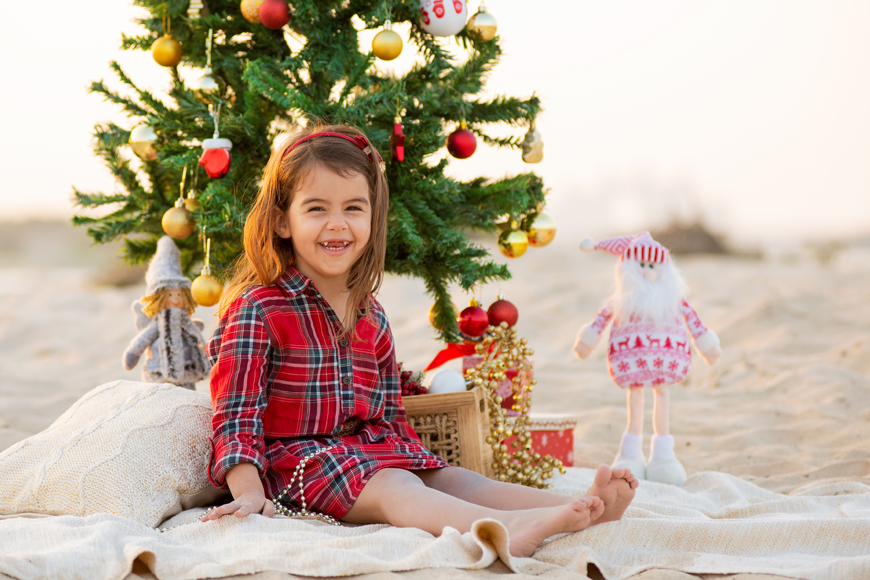 The annual ExpatWoman Festive Fair returns to Dubai this weekend...
Every year, our team works hard to bring to life our biggest event of the year for families and residents of Dubai. For our 2019 edition, not only do we have a brand NEW location at the Sports Park in Dubai Sports City, but we even have extended hours.
From 10 am until 9 pm, our 8th annual Festive Fair will kick-start the holiday season in the emirate, and you and little ones will be able to enjoy free activities and festive fun all-day long.
SEE ALSO: What's new at this year's ExpatWoman Festive Fair
In our dedicated kids' fun zone, children will have ample opportunity to let off some steam. Here's an overview of what you can expect to see and do at our Festive Fair this Friday...
1. Zoom down the GIANT slide
Our giant bouncy slide is BACK for 2019! This laughter-inducing inflatable slide will have your kids entertained for some time.
2. All aboard the Christmas train
Let little ones climb aboard our festive Christmas train as it returns for our 2019 edition - we promise a ride on this one isn't as tedious as the train in the mall.
3. Endless fun in the soft play area
Let them loose in our dedicated soft play area - and leave your husband watching them while you browse the Festive Market nearby *hint*.
4. Challenge them with an obstacle course
Can YOUR child make it through our inflatable obstacle course in less than 30 seconds? Put them to the test!

5. Can your kid complete the box maze?
Taking upon the challenge of any maze is always fun, but it's extra entertainment when the maze is made out of BOXES! Thanks to Santa Fe Relocation, your children will be able to spend energy with their box maze - an annual favourite at every Festive Fair.
6. How high can they go on the bungee trampoline...
Back for 2019, our popular bungee trampoline will see kiddies fly high - safely, of course - whilst bouncing on a huge trampoline. Lots of laughs and funny photos are sure to result from a go on this ride!
7. Meet beautiful princesses, dance and sing-a-long with them
Onstage, there'll be regular slots throughout the day with Ever After Princesses. They're bringing Princess Ella, Arabian Princess, and the Snow Queen along with them who'll be holding dance sessions and performing children's shows that we're sure the kids will LOVE.
8. Lots on offer over at the Blossom Nursery stand
The Blossom Nursery team will first appear in the morning on stage with an entertaining puppet show that kiddies can get involved with... Over at their stand, be sure to take part and play the drums, meet the stilt walkers and even have a photo shoot. After lunch, catch Blossom Nursery toddlers singing as a choir on stage, too!
9. Dance and singalong with local Dubai schools
We'll have Greenfield International School and the Irish Dancing School joining us on the day; the former bringing with them a really cool school rock band and choir, and of course, the latter bringing an Irish dance performance that's sure to entertain. Dubai Music School will take to the stage later on in the afternoon with a choir and band performance - all are not-to-be-missed.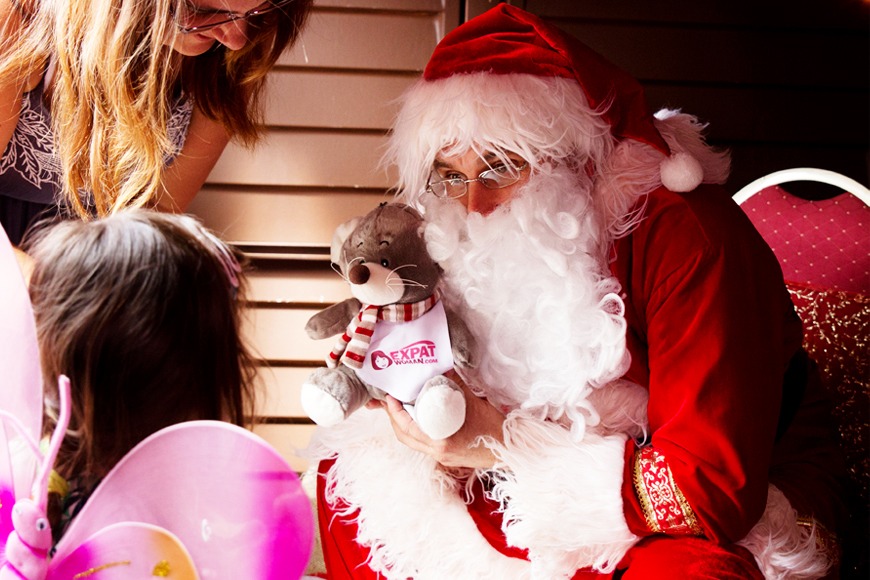 10. Last but not least - meet Santa himself!
Every year we're one of the first events to bring Santa to Dubai for little ones to meet. For 2019, he'll be joined by some of his most loyal elves and your little ones will have the chance to meet the team at Santa's Grotto from 10 am until 6 pm.
Please note: Santa's Grotto is a ticketed activity, at 50 Dhs per child. Each child will receive a present equal to the value of the ticket price.
ExpatWoman's Festive Fair is happening at the Sports Park in Dubai Sports City, on November 22 from 10 am until 9 pm. Free entry for all. Santa's Grotto is ticketed, please click here for more information.