Everything You Need To Know About 'Elf On The Shelf'
The US Christmas tradition that is becoming very popular around the world
Posted on
26 November 2018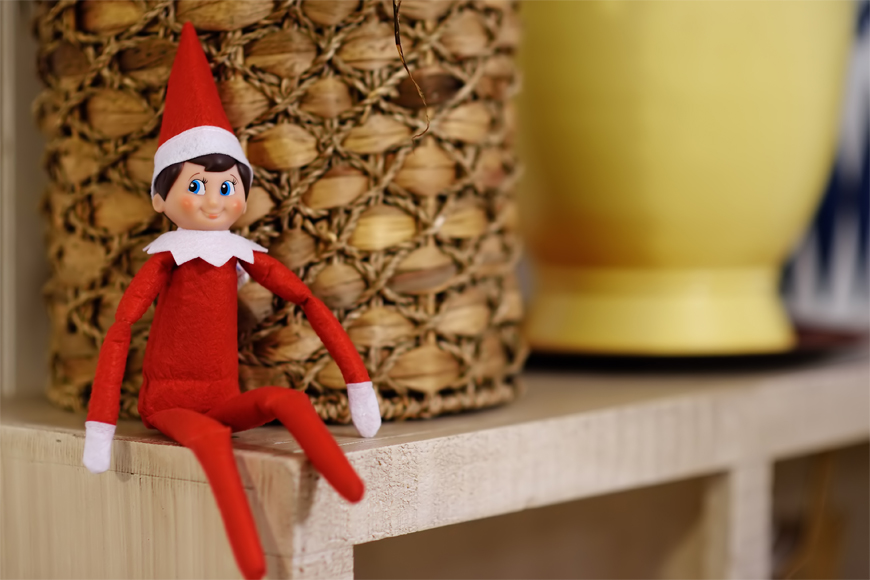 Get ready for your Instagram to be flooded with everyone's version of this trend
Pre-Christmas traditions are strongly held – from putting up your tree to going out carolling, everyone has their rituals.
Our festive schedules are so jam-packed it seems almost impossible that a new custom could be created.
Where would we find the time?
And yet that's exactly what's happened with Elf on the Shelf.
This is a trend from America which has jumped across the pond, and is gaining popularity in UK homes and now the UAE.
As with most Christmas traditions, it's fun and the whole family can get involved.
Elf on the Shelf can return to homes any time between now and December 1, so here's everything you need to know to get started…
Where does the tradition come from?
It all stems from a children's book called "The Elf on the Shelf," published in 2005 by Carol Aebersold and her daughter Chanda Bell.
The story is about elves visiting children every day between Thanksgiving and Christmas Eve.
They're sent from Father Christmas to check if the kids are being naughty or nice,and to report back their findings to the boss.
The main rule to remember for Elf on the Shelf is children aren't allowed to touch the toy – they can only talk to it and tell it their Christmas wishes.
How does it work?
It's essentially like a very friendly game of hide and seek - every morning the elf is somewhere new in the house for the kids to find.
We're not saying the parents definitely need to move the elf every night, but there's also a chance they might have to give the creature a helping hand…
How have people been doing it?
We're now living in the era of Instagram, which means families have been outdoing themselves with funny and innovative places to put their elves.
The 'shelf' part of this tradition's name is pretty loose – in all honesty, you can put Santa's helper anywhere in your house for the kids to find.
These are some of our favourites from last year…
Where to get your hands on an elf puppet in Dubai
Wondering where you can get your own elf to prop on your shelf?
We've got the top 10 places that stock up on these elves in Dubai.