There's An ACTUAL Hello Kitty Run Happening In Dubai In December
It's an explosion of pink and Hello Kitties!
Posted on
29 November 2018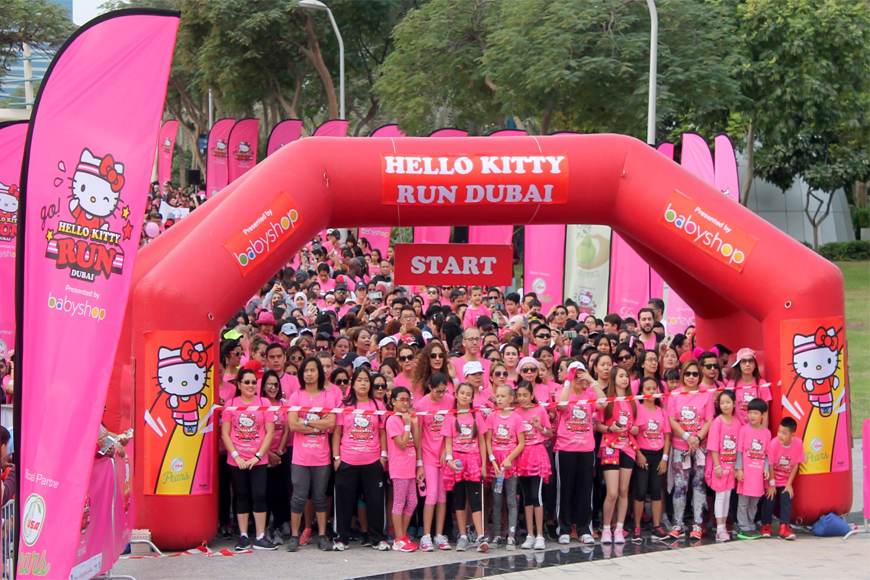 Your childhood dream has just come true!
If you grew up watching Hello Kitty or just owned everything Hello Kitty related - then keep reading.
Whether you're going to go for your children (or you) this Hello Kitty inspired run in Dubai is for all ages.
Because there's no time to hide your love for the one and only Hello Kitty because it's happening in LESS than two weeks - so why even try!
Presented by Babyshop, the Hello Kitty Run is returning for the 3rd edition this year in December.
And if you've somehow managed to miss it every year, now's your chance because it's right around the corner.
So put your kids in all things pink, buy secure your place, get in your car and get involved.
(And if you don't have kids but are still a fan of Hello Kitty then that's okay too!)

Hello Kitty may have originated in Japan, but people in Dubai are living for it!
This popular Japanese cartoon character has been dawned by millions of children (and adults) and is an iconic character in every childhood.
And this is more than enough reason to secure your place before registration ends.
This 5km fun run is taking place just TWO weeks from now at Zabeel Park on December 14 in Dubai.
Here's what else Hello Kitty is bringing to the table
She's bringing out the stops at this Dubai-based fun run, you and your little ones can enjoy Hello Kitty themed EVERYTHING:
Hello Kitty games
Hello Kitty entertainment
Hello Kitty dining options
A live Dj (maybe with Hello Kitty inspired music, who knows!)
Called the Winter Wonderland featuring Hello Kitty of course, all run attendees will start by warming up, getting in the cheerful Hello Kitty mood and setting off on this 5KM run.
And once you're all done - you can get your health assessed or better yet get pampered at a Hello Kitty Spa!
Over 5,000+ runners will be participating in this non-competitive activity, which aims to promote an active lifestyle, health, well-being and harmony among communities for adults and kids living in the emirate.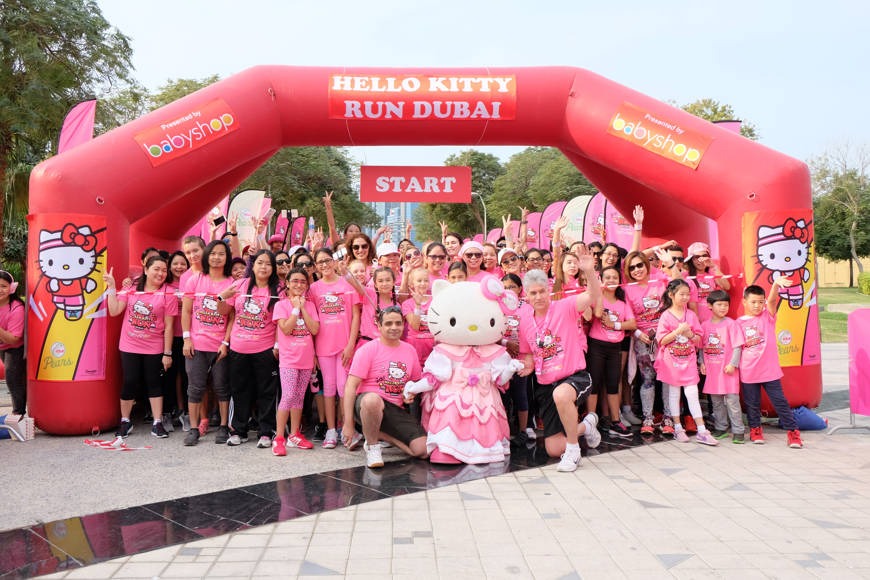 Details
When? December 14
Where? Zabeel Park
Time? 9 am to 12 pm
How much?
Junior kitty (ages 4 to 16 years old): AED 110
Adult kitty (ages 16+ years old): AED 125
Family (2 adults and 2 kids): AED 400
Book your tickets at Platinumlist.com or visit the official event website, www.hkrundubai.com.
Registration includes an exclusive Hello Kitty race park, with a race t-shirt, string bag and medal!