The Girls from Work Tried the Palmer's Hair Mask
We recently tried the Palmer's Deep Conditioning Protein Pack...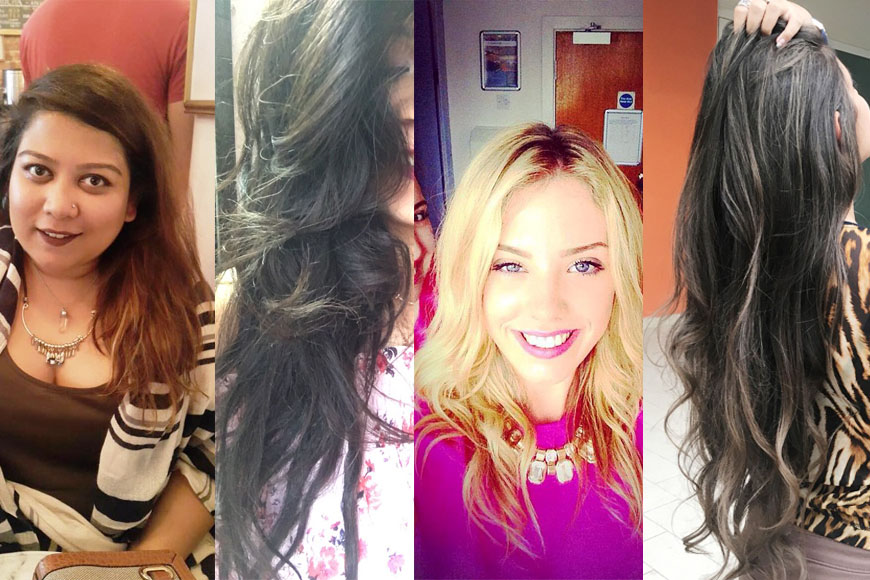 Working at the EW headquarters, one of the many perks of our job includes the chance to try exciting products and services. So obviously, when the team from Palmer's sent us a box with all of their beauty products, we jumped at the chance to try out their hair mask!
Living in the UAE, our hair is subject to all sorts of harsh conditions - be it the excessive humidity outdoors or the dehydrating air conditioners indoors. Always on the lookout for ultimate moisture and nourishment for our beloved tresses, the Protein Hair Mask by Palmer's was the perfect cure!
This deep conditioning mask comes in a handy sachet that you can easily open and use in the shower. Some of the girls from work and myself decided to try this beauty elixir out and here's what we had to say!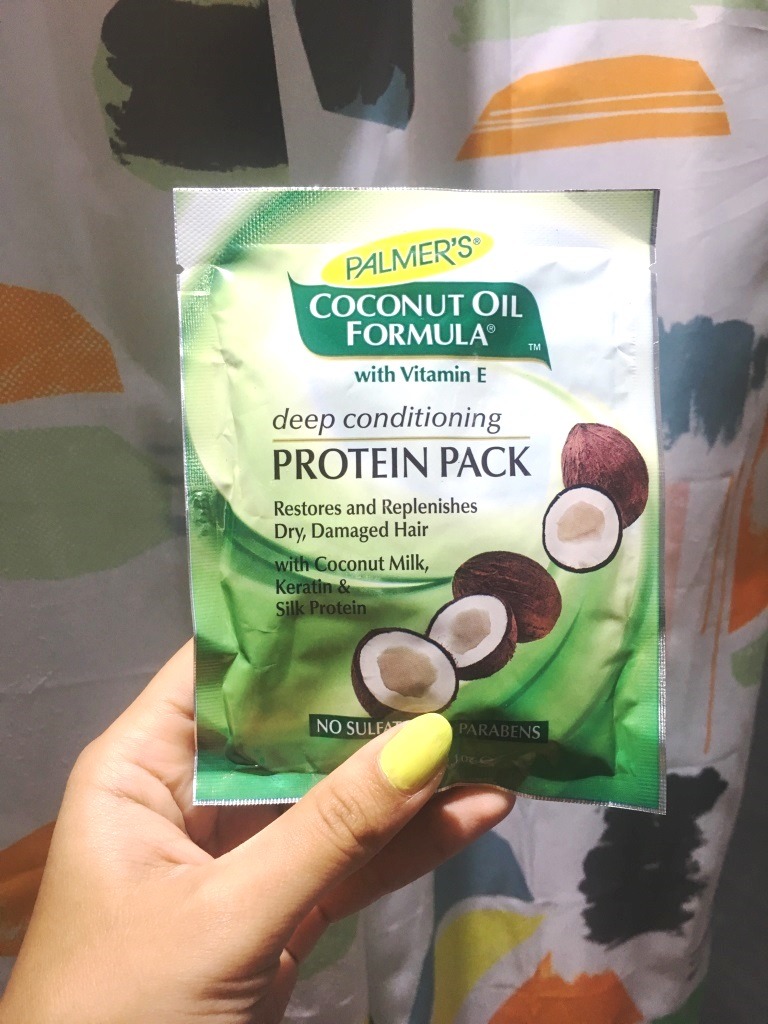 Packaging of Palmer's Protein Hair Mask
Reshma, Finance
The product comes in a sachet, but you cannot use the entire product at one go, so it's actually quite nice to be able to use one sachet more than once! I applied it to my hair, focusing on the tips as specified on the product and left it on for about 10 minutes. My hair does feel softer after the wash. The product is light and my hair is bouncy, my wavy hair looks a lot more tamed and I can see myself using this product more than once a month for sure!
The texture is amazing, so soft and so creamy, and almost feels like moisturiser for your hair. If you like the smell of coconut, you will love the product as it has a distinctive tropical smell even after you wash it out.
Tory, Growth at Croutique
Living with colour treated hair does require some assistance from time to time, to help it looking and feeling healthy. I tried out the Protein Hair Mask, to give my hair that much-needed attention. Firstly, it instructs you to wash your hair as normal, then lather the product on and leave for 10-20 mins. It has a light coconut sent to it and was very easy to apply onto my hair, once the time was up I took another shower to wash off the product. It didn't take much time for my hair to feel like it was rid of the excess product and it washed away very easily, leaving my hair feeling silky.
My only issue with this was the time management of the product, it isn't for the busy hair washer, and requires extra time to ensure this product is used to the full potential.
What I loved most about this product was that brushing my hair when it was wet, was a breeze! Rather than catching large wet knots, the brush glided through my hair with ease and dried out very well. My overall thought of this product is very positive, my hair looks and feels great, however, wouldn't be for the regular use due to the dedicated time that is needed.
Shaimaa, Editorial
With the high humidity as well as exposure to sun and salt water, my hair has become rather dry. I was in search of something that would help bring life back into it and that's when I decided to try out the Deep Conditioning Protein Pack by Palmer's.
While the packaging isn't ideal, it's definitely worth it. The minute I put it in my hair, I loved how it felt. Also, if you love coconut as much as I do, then you definitely won't mind leaving it in your hair for the recommended 10-20 minutes because it smells amazing!
A lot of similar products tend to leave a residue after being washed, so I was really glad when it didn't.
After using it twice, I already see some improvement in my hair. It looks less dull and definitely softer than before. It has certainly delivered and I will continue using it.
Melissa, Client Services
I have naturally fine hair which tends to get greasy at the crack of dawn - every day! Honestly, I was sceptical of using a hair mask as I thought it would weigh my hair down and cause it to go limp. But boy, was I wrong? The mask is light and smells divine, which already won with me as I can get quite pedantic when it comes to fragrance. It is also easy to put on, and store the rest of it away in the sachet it came in.
I would, however, say that it's not something you can use every day as a) it takes a bit of time to get on and b) the moisture actually stays in your hair even after a couple of washes.
Overall, this is a saviour in disguise for my overly treated hair and bonus - it also provides some resistance against heat so don't be afraid to let that hair dryer run free on your hair!
Quick tip: Don't let the 15-minute wait between washes discourage you, I used the mask on a school night, and used the leave-in time to paint my nails. So win-win for all!