Review: Palmer's Skin Therapy Oil And Pregnancy Body Wash
Three Dubai-based parenting bloggers tried these products and here's what they said...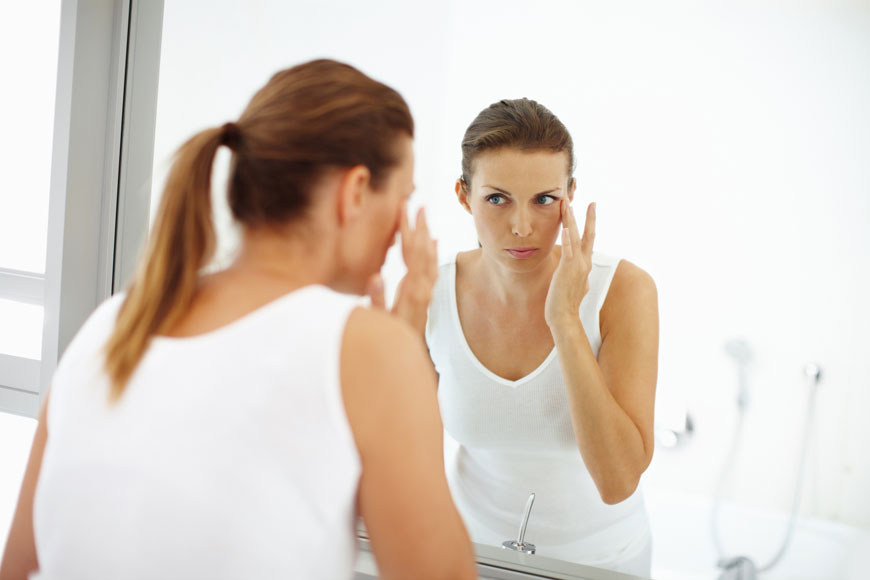 As 2018 kicks off, we all have nearly finalised our New Year's resolutions. And if you were neglectful towards your skin (like most of us. Guilty!) last year, this is probably your chance to start fresh this year.
Women struggle all kinds of skin problems due to their hormonal and body changes. Once of the most important events that leaves huge impacts on a woman's skin is giving birth, as although the skin might look healthy and glowing during pregnancy, it breaks out after giving birth. Therefore, women should look after their skin and body when pregnant, and at all times, as prevention is always better than cure.
One of the brands that we really love for skincare products is Palmer's, as they always make sure their products are full of rich, moisturising and nutritious ingredients like Cocoa butter, Argan oil, almond oil, Shea butter and more, which all are full of Vitamin C, Collagen, and Elastin that all keep the skin hydrated, moisturised and healthy-looking at all times, and especially in Dubai where we need it the most.
Three lovely parenting and beauty bloggers in Dubai tried a Skin Therapy Face Oil and a Pregnancy Body Wash from Palmer's over the last month, and shared their reviews with us:
New Year, New Skin With Palmer's
by - Laura Sian (Daffodil in the Desert)
As a new years eve baby, 2018 will be the last year of my 20s, and since having children (oh hello dark circles!) and living in constant sunshine (squinting = fine lines galore!) I know I really should be taking better care of my skin! Lets face it, removing make up with a wet wipe is not classed as a skin care regime in any shape or form! I have fairly good skin and don't suffer with spots too often, but I do suffer with dry patches, living in a hot country nearly everyday is spent by a pool or the sea – I know first world problems! And neither are helping so my first skincare mission was to find a good moisturiser!
Last month, I was invited to the Palmer's Event by ExpatWoman at Kempinski the Palm with some of Dubai's beauty and lifestyle bloggers.The event was fantastic! Great canapés, prosecco bar, a mind reader, and a DIY body scrub lesson.
And when Palmer's asked me to review their skin oil, I jumped at the chance, such a reliable and established brand, I knew the product would be great! Lets face it I think at some point or another all of us have owned a bottle or a tub of Palmer's cocoa butter, I know I certainly have – it has that familiar holiday scent and is a product that works and we all love! So I was excited to find out how the face oil matched up!
Ok, so if you're a sucker for packaging like I am, the not-so-fancy brown bottle might put you off, but don't let it!!!! Because what's INSIDE is really amazing! The oil includes the advanced anti-ageing ingredient retinol which helps smooth out fine lines and vitamin C a natural antioxidant which helps brighten skin and dark spots, improve and brighten the tone and texture.
It's blended with 10 different oils including coconut, almond and Argan. And best of all, Palmer's exclusive Cetesomate-E Complex which helps deliver all of the essential vitamins and nutrients directly into the epidermal layer of the skin. It is Hypoallergenic – Paraben Free, Phthalate Free, So no nasties. Winner!!
The pipette makes you feel a little bit like a scientist, but makes the application so easy! Just three drops onto the palm of clean hands was more than enough to cover my face and neck. Even though it's an oil it is very lightweight and absorbed quickly into my skin without leaving it feeling greasy. I found it best to apply at night and as I woke up with plumper, softer glowing skin every morning!
As with all skin care products it's recommended that they are used for a month to see the full results and I can honestly say Palme's hasn't let me down! Two weeks in the Dubai sun and two weeks in the UK, with temperatures below zero and snow, Palmer's oil has kept my skin perfectly hydrated through both weather extremities! I will continue to use it daily!
Well done and congratulations Palmer's on another successful skincare product! – And a perfect Christmas present!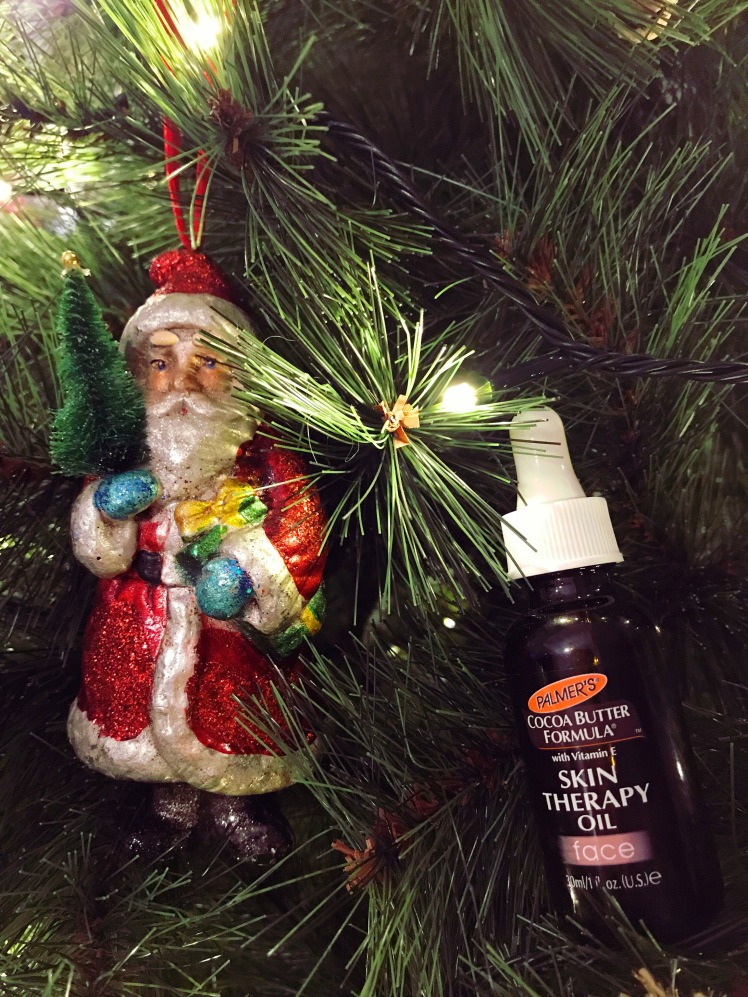 Kicking Off 2018 With Palmer's
By- Rama Refaa
I have used both Palmer's Skin Therapy Oil, and Pregnancy Body Wash for almost a month. And here's my genuine experience with both products. First and foremost, I'm already a huge fan of Palmer's, I used their hair mask before, and I still use their sunscreen for me and my family members. And as I came across the skin therapy oil and pregnancy body wash I thought of giving them a try. What any costumer initially loves about any product is obviously the price, and Palmer's is one of those brands that you can trust their products that are made from natural ingredients, and still afford them at the same time. I used the Skin Therapy Oil before bed and after shower, regularly for a month time. And what seriously caught my attention was that I had some pigmentations on one side of my face, and they were reduced by AT LEAST 80% after using the oil! One more thing about it is that it really hydrates the face, which we all need since it's finally winter in Dubai. And it smells really good, naturally because of the ingredients in it. I would however recommend avoiding the eye area, as some people have very sensitive eye area, and some ingredients might not work perfectly on that spot.
As for the Pregnancy Body Wash, I used it also for a month, as I bought both products at the same time. I used the body wash in every shower or bath, as I'm in my second trimester now, and my skin needs extra care. What I noticed is that this body wash left my skin hydrated for a while after leaving the shower. The product is suitable for sensitive skin as well, as it is pH balanced. It smells heavenly, and it really does sooth any itchiness or dryness. I think I'm going to keep using this body wash even after delivering. Again, don't use on eye area, and if you mistakenly do, wash your eyes right away.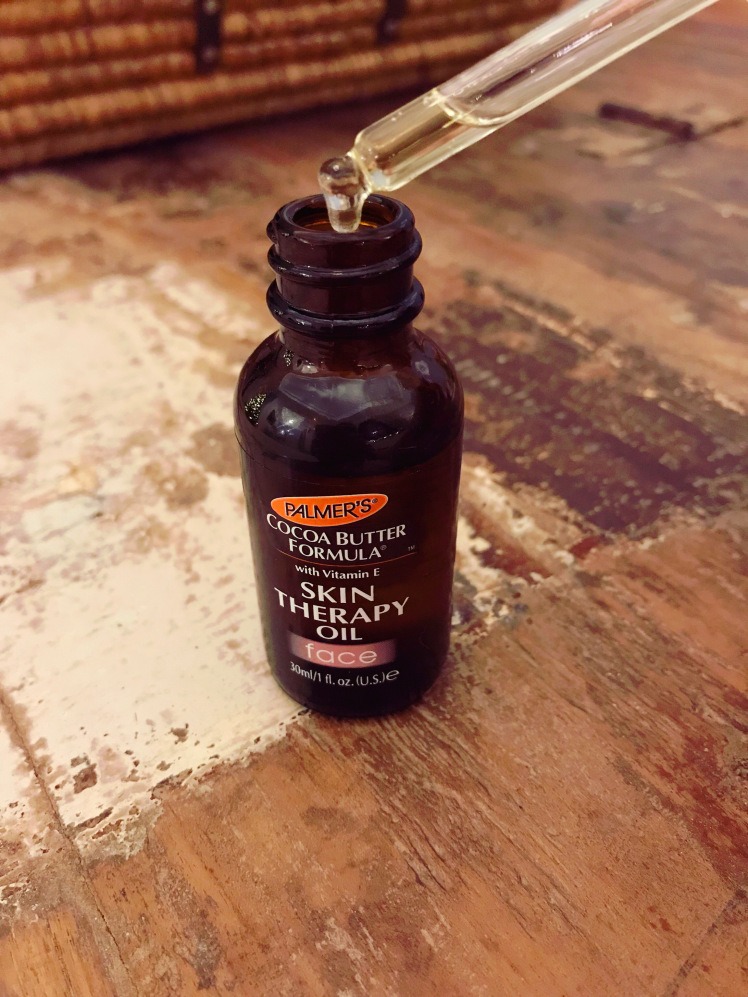 Kissing 2017 And Dry Skin Goodbye
By - Behnoush (Babynilia)
As I always mention in my posts on social media, my skin is very dehydrated and tired nowadays. It's due to lack of sleep and lack of energy that I don't take good care of my skin. So when I got the chance to use and review a Skin Therapy Oil from Palmer's, I was thrilled!
I have used it now for almost 2 weeks, once in the morning and once before going to bed. On the first day I wasn't sure about the amount to be applied, so I applied a bit too much and my skin got oily at first but it was surprisingly absorbed very quickly into my skin. and that was just another proof of how dehydrated my skin really is. The oil is concentrated and 5-6 drops of it to be applied to the entire face and neck is more than enough. The oil is rich in cocoa butter and also contains Vitamin E which is super healthy for the skin.
I seriously did not expect much in such short period of time, but I really really do see a difference. My skin is now hydrated and doesn't get dry during the day as it used to, I can see it's glowing and my fine lines are less visible. The oil also smells good and has a mild smell which is very important for me.
If you guys have not tried this product I would highly recommend it. It gives you a refreshed skin feeling and your skin will not feel dry or dull anymore. And the best part? It's very affordable.