Real Mums of UAE: Introducing Asma Sohani
We interviewed our very own EWmums meetup host, Asma, to ask her what life is like as an expat mum in Dubai...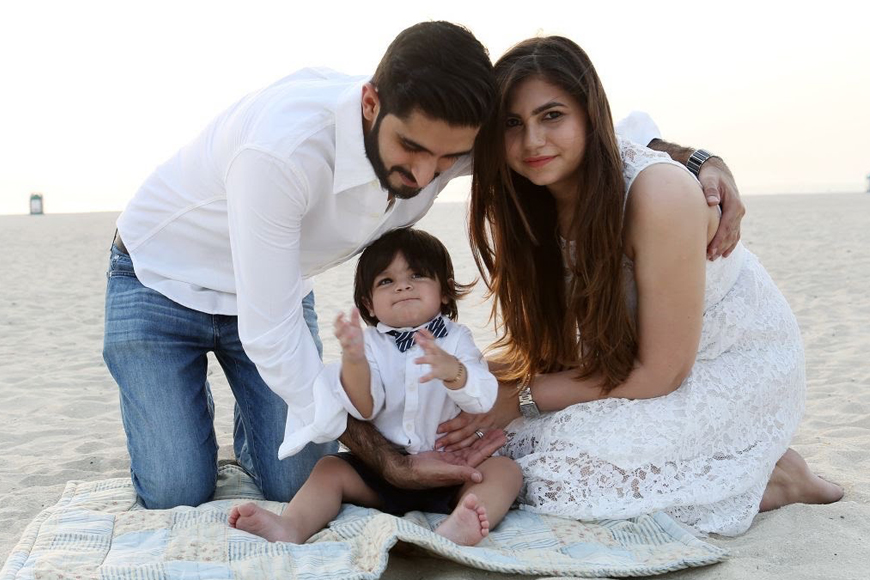 Meet Asma, an expat mum from Houston, Texas who has called Dubai home for the last seven years and regularly hosts our EWmums Meetups. We caught up with Asma to find out what her take is on raising a family as an expat in Dubai.
EW: Tell us a little bit about your family?
AS: I am blessed to be a part of a unique family system. I live here in Dubai with my husband, toddler, and in-laws. My sister-in-law also used to live with us until she got married and moved to the United States a few years ago. My own immediate family lives in Houston, Texas and twice a year I fly there so that my son can spend time with his grandparents and the rest of my family. I grew up having close relations to my aunts, uncles, and cousins, and wish the same for my son. I also have an older sister who lives in Karachi, Pakistan and twice a year we get together as well, so that our children can be a part of each others' lives. I feel very fortunate to have my family around me, and also grateful that I'm able to visit the ones who are far away.
EW: What's a typical day like for you?
AS: My typical day starts off with taking care of my family's morning needs, and driving my son to school. Once I drop him off, I have some time for myself. During this time, I either run errands, work on self-development, or attend events. I value this time as it helps me further develop myself as an individual. Once I pick my son up from school, he becomes my focus, and I spend the rest of the day with him working on opportunities for his enrichment. Our day ends with a family dinner, followed by my son's bed time routine including a bath and story time.
EW: What do you love the most about living in Dubai?
AS: I love how Dubai is a place where you meet people of all backgrounds and cultures, and learn to appreciate these differences. I love the lifestyle, the culture and the values this city had to offer.
EW: What are some challenges you find as a mum here?
AS: I didn't grow up here, so I believe my challenges are a little different from those of moms who are originally from Dubai. Initially, I found it difficult to meet people but once my son started nursery, and I found out about EWmums, I started to put myself out there, met other moms and made friends.
EW: What do you think are some great things about raising a family in Dubai?
AS: Dubai has a multicultural environment and I love that. You'll see families from all around the world with different beliefs and values come together, work together and build life long friendships. It's a great place for a family to live and perfect place to teach and make children aware about diversity.
EW: What do you enjoy the most about being an EWmums meetup host?
AS: The best part is that I get to meet some amazing women. I get to hear heartwarming stories of some moms and what they go through on a daily basis. Through these meetups, I have acquired some great advice, some insights about raising boys and I also gained a few friends.
EW: What are somethings you like to do with the children during summer months?
AS: I love taking my son to the pool, water parks and indoor play areas when it's just too hot to be outside.
EW: Any holiday plans this summer?
AS: I will be traveling home to Houston with my son to see my parents. After all, there's no place like home.
EW: What's one take-away word of advice you'd share with any new expat mum moving to or living in Dubai?
AS: If you're moving to Dubai, I would suggest you come with an open mind. I know it's a different place with different norms - I was also new here once. I didn't know anybody but my husband and his family and I didn't know anything about this city either. What really helped me was meeting people and I would strongly encourage any new expat mum to join a mums meetup group. It really helps to have that group of people to talk to, to share information and advice on all things - from getting to know the city to different aspects of motherhood. There have been many times where I have felt that feedback from other mothers would guide me on which way to go regarding matters for my son. I truly value the guidance and support I received when I joined the meetups and I believe this is something every mom can benefit from!
You can catch-up with Asma at one of our upcoming EWmums Meetups or follow her on Instagram at @mamabeardubai