Support Adorable Special Kids With A Superhero Run In A Dubai Waterpark
The Superhero Wild Run has partnered up with Babyshop and Disney to support special kids in Dubai
Posted on
13 November 2018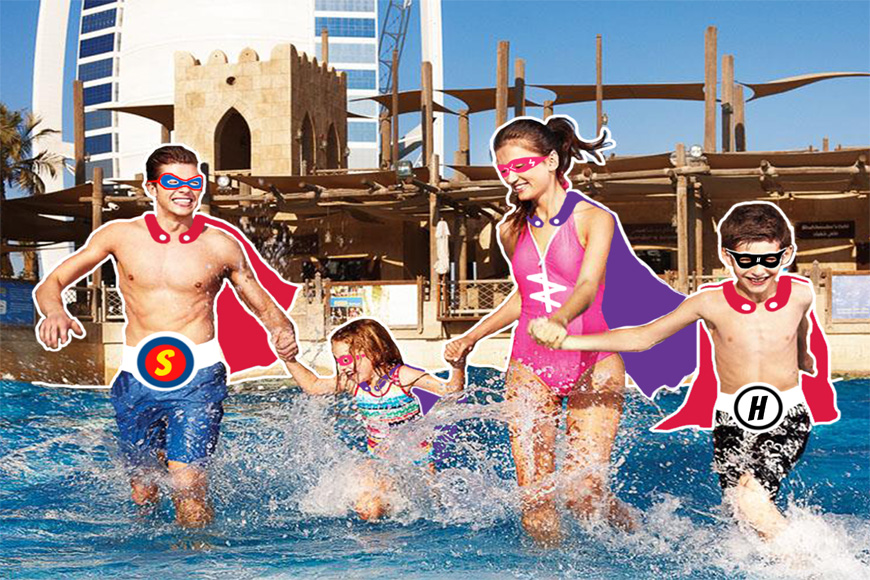 Teach your kids the importance of support in the UAE
What better way to instil good support in your children in the UAE than with a wonderful run event dedicated to special needs children.
So grab your little ones for a different yet fun way to spend a Friday morning in Dubai.
The Superhero Wild Run is a community-led initiative and is back this year with the best cause at the forefront of the event.
Taking place to celebrate International Children's Day in Dubai, the superhero run event has partnered up with Babyshop, Disney, Britannia and Wild Wadi waterpark for a unique experience.
Let your children have loads of fun in the sun as they dress up as their favourite superhero character and help support other kids in the country.
This is one event every superhero should join - your kids will be joined by other superheroes and experience the hard work it requires to be a crime-fighting, life-saving and supportive human with special powers!
They can do this by unleashing their inner superhero - which means they can walk, jog, run or splash around Wild Wadi Waterpark and have fun in the sun while doing so.
Details:
When? November 23
What time? 7 AM onwards
Where? Wild Wadi Waterpark, Dubai
Support a great cause!
You'll definitely be a GREAT superhero at the Superhero Wild Run because you'll be supporting a great cause!
This initiative doesn't only want to celebrate you but it always aims to support the Tender Hearts Arena – a recreational centre for kids with special abilities.
Because everyone deserves to be treated like a superhero!
You'll help the kids celebrate their skill sets such as yoga, martial arts and dance as well as help them become confident individuals in society.
And the kids from the Tender Hearts Arena will be there to wow you and win your heart over while you enjoy your day at Wild Wadi Waterpark.
Not only is the event supporting a wonderful cause that will melt your heart away but it's also giving you more incentives.
The Superhero Wild Run is giving away prizes to superheroes at the event and here's what you have to do:
1. Wear your favourite superhero costume
2. Tell them what it takes to be a superhero
And winners can grab hotel stays, dine-in vouchers, Wild Wadi vouchers and more.